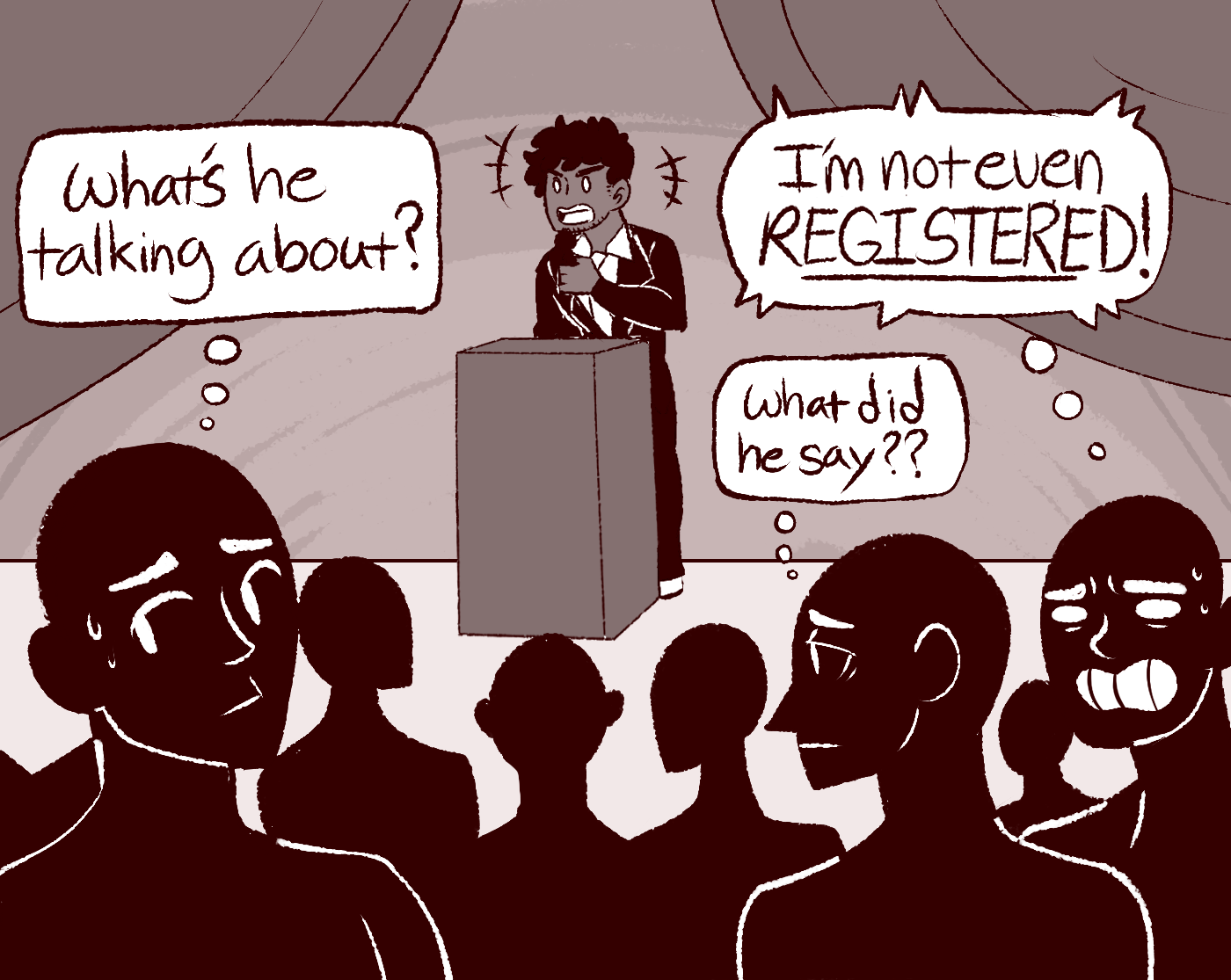 Issues like student loan rates, educational standards and admissions policies are on this years November ballot. And who better to vote than those impacted by such initiatives –  college students.
The problem is some students aren't registered to vote because they missed the registration deadline or they're new to voting and aren't aware of the process, while some just aren't interested or motivated to vote.
October. 24 is the last day to register to vote, but don't wait last minute, register today. Rock the Vote, a non-profit organization that has been encouraging young people to vote since 1990, can help you register to vote online in less than two minutes.
College students represent the needs of such a diverse constituency. No matter your race, gender or age, your vote counts.
Along with trained volunteers, Pierce administration should provide students with information to get them engaged and help them to cast their ballots.
The Associate Student Organization (ASO) or the Student Services should organize workshops to help students understand policies and candidates and guide them step by step on how to register to vote.
College students, also known as millennial voters, are more diverse than any other constituency.
According to nextgenclimate.org out of 44.4 million registered millennials only 9.7 million voted in 2014. No one said voting is easy, but someone should help educate students on how to register.
There are some who know how to vote and are familiar with the policies and candidates, but still choose not to go to the polls because they often face practical hurdles that keep them from voting.
Despite conventional attitudes about college students not being "adults," much of your daily life involves serious and important decisions.
Within the next four years, you might be graduating, getting a job, moving out, paying for health care or starting a family. The policies you vote for have a huge influence on your life, during and after college.
Students learn to improve themselves everyday through higher education, so why not educate yourself for something important like elections?
According to campusvoteproject.org, in 2008, 21 percent of young adults said they weren't registered to vote because they missed the deadline, 6 percent said they didn't know how or where to register.
To register online all you need is your California driver license or California ID, the last four digits of your social security number and your date of birth. There are many online registration sites, but the recommended site is reigstertovote.ca.gov.
If you're not sure what is on the ballot in November, ballotpedia.org has a list of all the propositions and can help you understand them.
We could also use social media as a way to connect. With Facebook, Twitter and Instagram, we could share links and clips of candidates, or information about what's on the ballot, to inform and educate one another in the easiest and most diverse place.
Young adults have the power to make a difference, and a way to achieve this is to make their voices heard at the polls on Election Day.
College campuses should be the obvious choice for students to seek information and become civically and politically engaged, yet why do some feel bombarded in the free speech area when asked if they are registered to vote?
It's easy to feel overwhelmed as a college student, because when dealing with classes and grades, voting might not be a high priority on your to do list, but it shouldn't feel like a chore. Voting is a way we can make responsible decisions and help make a difference.
To some, watching debates can be either entertaining or confusing, depending on if you know what's being discussed. Educating yourself and learning about what they're arguing makes it easier to understand. If you missed the first presidential debate, there are still two remaining on October 9 and October 19.
Whether you're heading to a polling booth or voting by mail, no matter how you vote, just vote. If you're registered to vote, but not sure who or what to vote for, you need to educate yourself.
Our future depends on it.