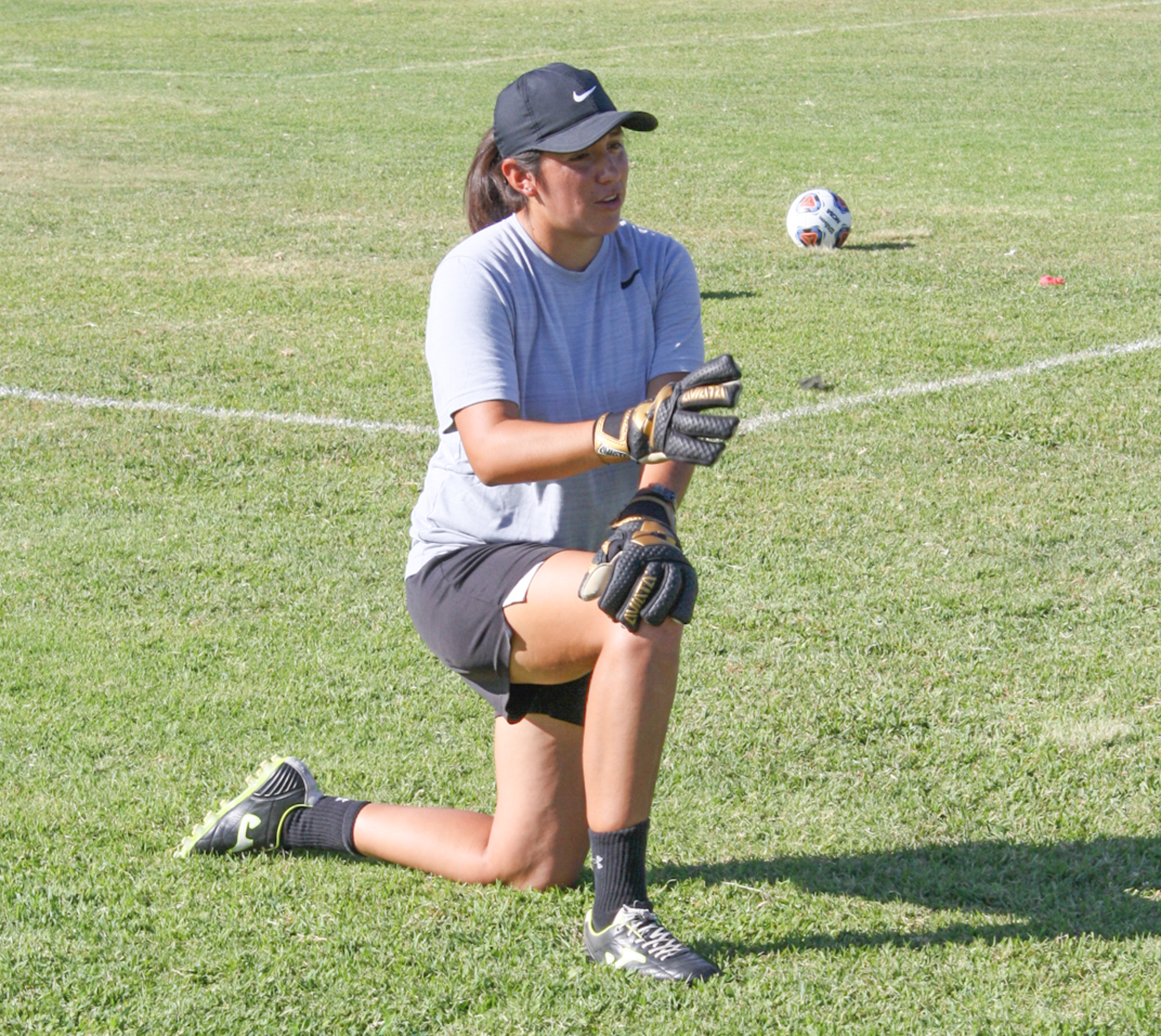 Brahmas soccer have reinforcements in all positions, including on the bench. Cynthia Rosa is the newest addition to the coaching staff where she looks to instruct the goalkeepers on the team.
Adolfo Perez, head coach, said that the Brahmas have a very hard schedule this season, so having assistance is helpful and important.
"I have been here for 18 years and as a coach I have to find a way for us to be more consistent," Perez said.  
Rosa  started coaching in high school when she was 18. Before she came to Pierce College, Rosa was an assistant coach at Cal State University Northridge.
Rosa became a mother for a second time and she preferred to be close to her family. She wasn't able to do that if she stayed at CSUN because it required a lot of traveling. So she decided to come to Pierce.
Coming to the school wasn't an easy transition for Rosa.
"It is a different culture, different dynamic, different atmosphere, it is harder." Rosa said.  "I am enjoying it. I'm trying to get better as a female especially in the world that is male dominate."
Rosa said  that many female sports teams are coached by male coaches so she loves and enjoy working with the girls. She showed a lot of empathy and appreciation towards them.  
Perez said he is grateful to have Rosa on the team.
"We are blessed to have her, she is very important to us. She is a rock star," Perez said.
Rosa said that goalkeepers have to be able to read the game and know how to communicate with the team.
Iliana Yanez, goalkeeper, said that working with Rosa has been a great experience.
"She has been helping us on a lot of basic things that I didn't get trained on," Yanez said. "She has helped me out on the fundamentals. She is very encouraging. That is what I like about her."
Yanez said that Rosa has helped our out especially when it comes to diving for the ball.
Yanez said that Rosa is a coach who is really patient with them.
"She has a lot of patience with us, even though sometimes we test it. She never gets frustrated and is willing to help us get better and improve us on all aspects," Yanez said.
Valerie Mojica, also one of the other goalies on the team, said that she has improved under Rosa.
"I came from high school and a club team where the training was oh let's shoot at Valerie for 15 minutes and she is really helping me experience the real goalie training and what real soccer is," Mojica said. "It is really a good experience to do that with her after I have known her for so many years."
Mojica said that she has known Rosa since she was in 7th grade. Rosa has seen her grow and develop into the player she is today.
"She has known my weaknesses and turned them into strengths in the few weeks I have been here," Mojica said.