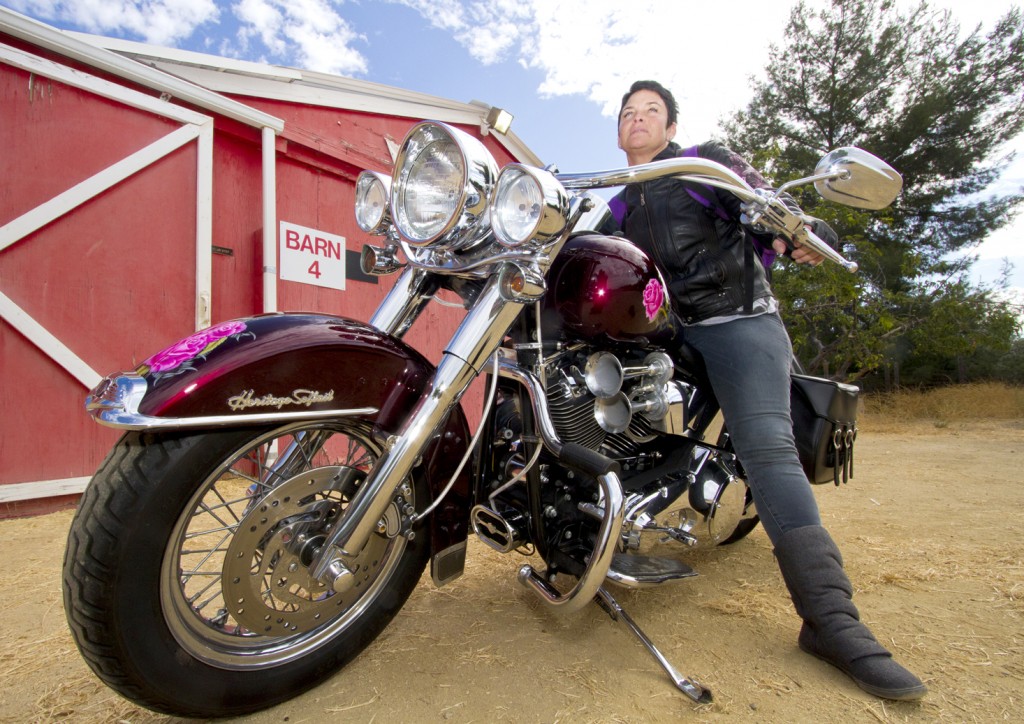 Randi Katz remembers the day her father, a heavy drug addict, came home from work and asked, "How long has it been since I spanked you?"
She and her siblings said they did not remember, and he sent them to their rooms while he went to get the belt.
Living in an affluent area in Studio City, Katz, 46, always felt like an outsider in elementary school. The kids used to tease her for being a tomboy. Her self-esteem slowly lessened until she felt inferior to everyone around her.
Katz's inner child never healed.
"Be careful, kids," she said. "It all starts with how you treat each other in elementary school."
Katz came from an abusive home in the Valley, was diagnosed with a bipolar disorder at 15, suffered from an abusive relationship, and lived a life of drug use and drug dealing.
One day, she decided to repair her life by starting to attend college and taking meaningful action.
Now, she is sober and is a full-time student at Pierce College.
"This woman has overcome obstacles that would've crushed most of us yet she soldiers on, motivated by the appeal of her life goal," said Sheldon Roth, Katz's Pierce College counselor.
Instructor of English Craig Kramer, who's had Katz for three English classes, also has nothing but praise for his student.
"She's really serious about her studies," he said. "I was really impressed by her as a student."
Katz's family seemed to be a typical Jewish middle-class family with two working parents.  Her parents always said, "Whatever you're going to do, do it at home."  And so, her siblings and she often smoked pot with their father.
She started smoking cigarettes and pot at the age of 10. Yet, although black beauties and speed were running prevalent in her life, she was unwilling to use heavy drugs.
When she met her ex-fiancé, he introduced her to cocaine.
"I was responsible for my family from a very young age," she said. "When I took the first hit from the pipe, and all of that disappeared, I felt like I was never going to have to feel all that bad stuff anymore."
Once they were evicted from her house, they lived in every dive hotel from Santa Monica to West Hollywood.
"One thing led to another and I just checked out of life at 26," she said.
He hit and raped her. She fought back and eventually left him.
When she was lonely, she bought a dog, and fell in love with him. She has tattooed the names of her 6 dogs on her body.
"The only anecdote I have that keeps me from committing suicide is my animals," she said. "If I take myself out of the picture, they will lose the only foundation that makes them feel safe."
Next, Katz met Deino, who is still her friend today. Deino was a Latino drug dealer and an addict, and whenever he was taken to jail Katz would take over the business. They had a large clientele.
Katz remembers enjoying this lifestyle at first, but eventually suffering from its harshness.
"We were up all night smoking, we had gang members coming around, people killing each other, guns in people's mouths, and I wasn't eating much," she said.
She had gone in and out of rehab several times until she met Tony a father to one child who stayed in her life for the next 13 years.
Today, after having discovered her love for animals, Katz works for a dog rescue center, while preparing to transfer from Pierce to a four-year university.
Now that her life is back on track, she is also able to pursue her love of motorcycle riding. For the past three years, she's been the proud owner of a Harley.
Katz dreams to be a motivational speaker for children, and ensure that no other child lets abuse by a parent or other children's teasing lead to their downfall.