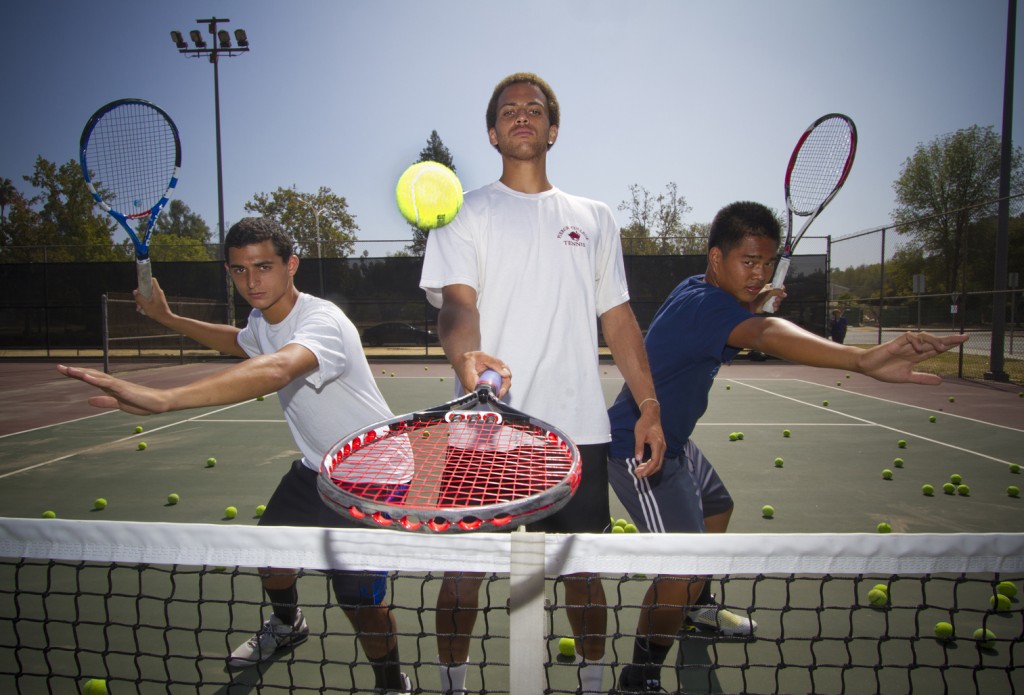 Slashed funding for the athletic department is forcing the Pierce College tennis team to host fundraisers in order to pay for equipment and travel costs to compete in tournaments.
Budget cuts in California's educational system have forced community colleges across the state, including Pierce, to slash funding for intramural sports.
The tennis team is no exception.
The team hosted a junior league tennis tournament Sept. 24, where the players worked with youth players and sold drinks and snacks in order to raise funds.
The athletic department has lost an approximate 50 percent of its funding this semester, dropping from an estimated $75 thousand last semester to an estimated $45 thousand now.
The athletic department's funding was cut evenly, according to Athletic Director Bob Lofrano. However, the football team had a bigger budget to begin with since the it has more players and equipment, so the cuts hurt them less.
"This isn't UCLA," said Lofrano. "We've got to scrape by."
Rajeev Datt, co-head coach of the tennis team, is working hard to find new ways to help fund the program including working with Ultrazone Laser Tag in Sherman Oaks to host another fundraising event Oct. 27.
"The coaches are doing a great job [at fundraising]," said Lofrano. "I tell them if they want that little bit special they have to go out and get it."
Individual members of the team will be selling $15 tickets for the event, which will pay for equipment and away tournament costs, according to Datt.
All of the sports teams are encouraged to raise money because funding from the college has never and will never be enough, according to Lofrano.
"When I was the baseball coach here I was the king of fundraising," said Lofrano. "The biggest one was the car wash, but we used to even go to paid TV show screenings to raise money for the team."
The new budget doesn't allow for overnight events such as the Ojai tournament, which is one of the most important of the season, according to Datt.
"I'm here because I love doing this," said Datt. "I want to see every one of these players get a scholarship to a play at the four year level."