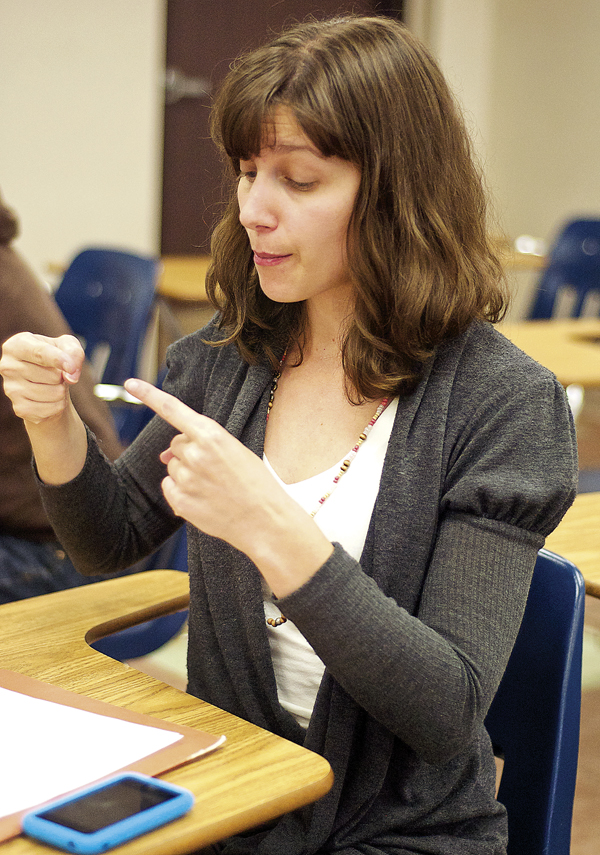 The American Sign Language (ASL) program is one of the many unique classes, clubs and opportunities offered at Pierce.
Both the ASL classes and club activities are here for the purpose of spreading deaf awareness.
According to SignGenius.com, ASL is the third most-used language in the United States, right after spoken English and Spanish.
Part of the ASL program is the Interpreter Education program, which offers a two-year degree that one can get while at Pierce.
Students can further their education in sign language and have their units transfer to any California State University or University of California institution.
"The first part of our program deals with learning ASL as a language then the last year of the program is when fewer students decide to stay and focus on a very intense interpreting program, and learning the language is a completely different skill than learning to interpret in that language," said Instructor of Languages Darlene Wittman.
Students will be surprised at how many professions encourage one to be able to communicate in sign language, or the numerous job opportunities one can get upon graduating from the ASL program.
Some Pierce students are using the program to give them an extra boost.
"My ultimate goal is to be a nurse practitioner and learning sign language gives me a better advantage in the nursing field because I'm able to understand and communicate in another language," said Kelly Flor Delgado, who is seeking an AA degree in American Sign Language.
Students are free to attend ASL club meetings and activities throughout the semester, whether they take ASL classes or not.
"If students who are interested in taking ASL classes, but cant afford to take them for certain reasons, then the ASL club is a great way to still educate yourself while spreading the love and joy of sign language," said ASL Club Officer Charles Scott.
The ultimate mission is to provide students with the chance to educate themselves in sign language.
Whether it's through enrolling and taking a class or participating in the club activities, it still enables you to communicate solely with your hands.