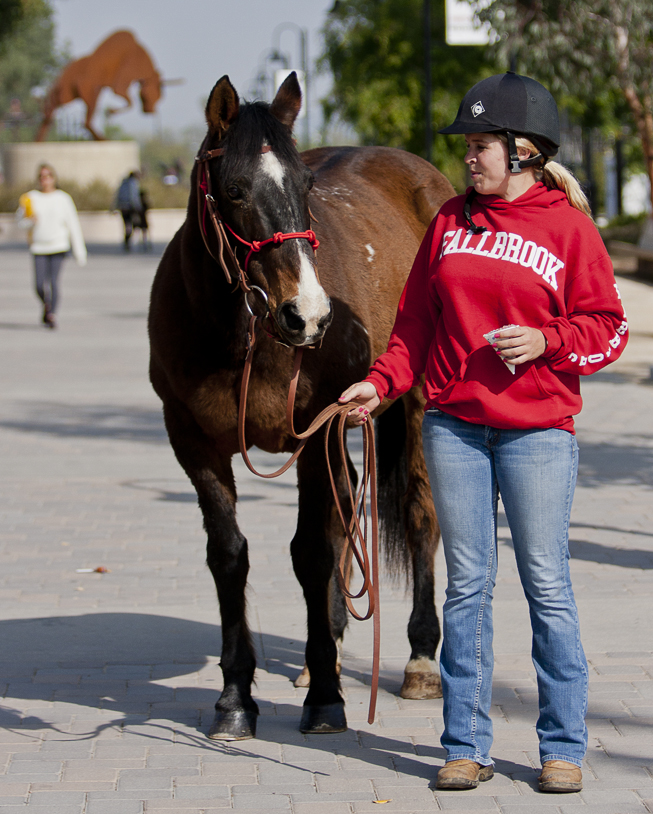 The boots and saddle club was selling snow cones all morning on the Mall area at Pierce College to publicize the farm walk and raise money.
A six-week-old goat and thirty year old horse were brought to show students two of the many animals that can be affected by the possible closure of the farm.
Many students gathered around the baby goat while Agricultural Ambassador of pre vet club Jennifer Artinian held "pebbles" in her arms to be pet.
"They are the only chance we get for hands on experience in order to go into vet school," she said.
Many people recognize the importance of the farm but Artinian emphasized on the history and the impact the farm has had on the community.
"Pierce College started off as an agricultural school, if we loose it we are losing the entire history of our school, she added. "This is the only program out here."
Department Chair of Agriculture, Leland Shapiro has been receiving daily donations and volunteers from faculty members willing to help maintain the farm.
"I have the best faculty I work with, they're donating their time to clean crows for free, who else does that?" said Shapiro.
The farm walk will be held Sunday April 22nd from 9:30 a.m. to 4 p.m.