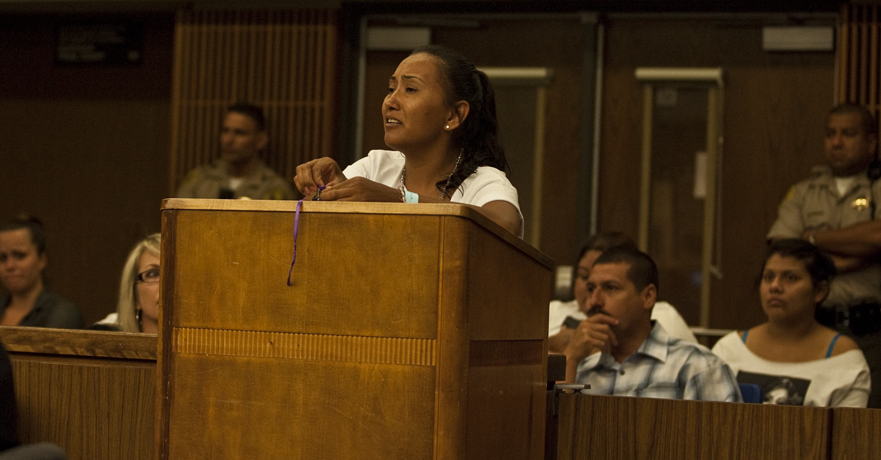 A Van Nuys woman was sentenced Thursday, July 12, 2012 at the San Fernando Superior Court to four years in prison for killing Pierce College student Griselda Sandoval while driving under the influence of alcohol in June.
Valerie Stewart, 50, remained stoic during the proceedings, and declined to speak on her own behalf before sentencing.
She had previously pled "guilty" to a single charge of vehicular manslaughter and, based on current legislation, received the maximum allowable sentence.
Family, friends and supporters of Sandoval crowded into the courtroom wearing white T-shirts with Sandoval's image on them to await the judge's decision.
The judge listened intently as some of Sandoval's family members took the podium, a right they have under the law.
In the end, however, the judge was bound by a plea agreement ratified by a previous judge, and handed down the sentence amid cries of disbelief and injustice.
"This is murder," family spokesperson Maricela Sandoval said after the decision. "She used a weapon and she killed my sister, and this woman gets four years."
Supporters gathered outside the courthouse for a vigil remembering Griselda and denouncing the legal system as unjust and unfair.
Stewart was escorted out of the courtroom and back into custody.
Requests to speak with Stewart have gone unanswered.
For updates on this story, visit www.theroundupnews.com