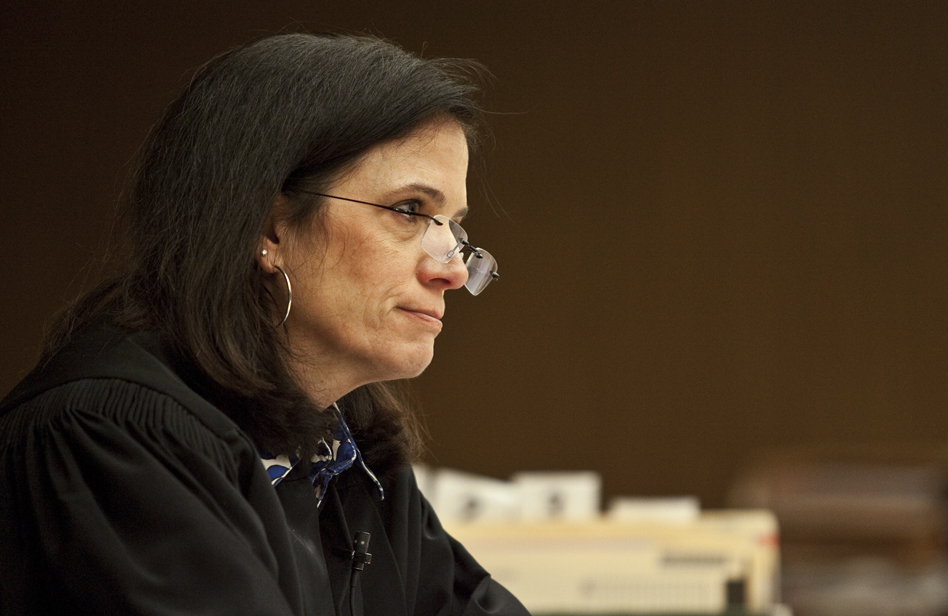 Ted Robinson was at home in a guest house of one of the Northridge, Calif. properties damaged when drunk driver Valerie Stewart ripped through the front lawn on June 25, 2012.
Stewart, who was driving with a blood alcohol level of .26 that night, killed Pierce College student Griselda Sandoval in a collision that left a six-year-old boy as an orphan.
Robinson previously declined interviews with media outlets, but spoke with the Roundup this morning inside the San Fernando Courthouse about what he experienced that night.
He and his friend Geoffrey Gelb were two of the first responders to the scene.
Gelb saw a large truck -its driver safely outside it- and walked over to investigate.
Robinson noticed a little Honda further down the street, and went to check it out.
That is when he saw Griselda Sandoval. She was trapped in the wreckage.
After helping another neighbor get Sandoval's younger brother away from the wreckage, Robinson said he stayed there with her until EMT personnel arrived.
"When I got there, I could see she was in really bad shape," Robinson said. "I just couldn't believe it."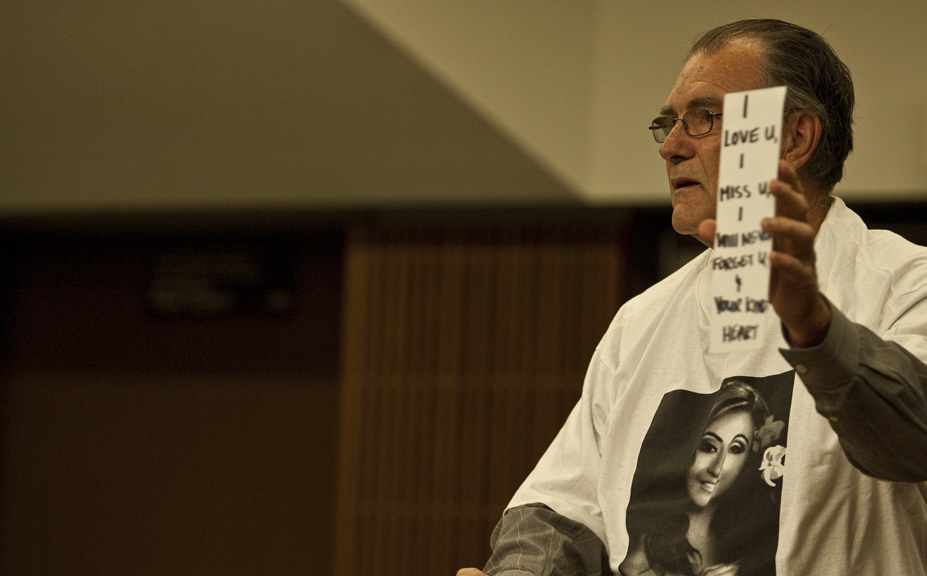 On the lawn, Gelb was busy dealing with the driver of the vehicle, who seemed to be unaffected by the collision.
"By the time I got to her, she was out of the vehicle," Gelb said. "She stood there just fine, no alcohol smell, no speech problems."
At the time, Gelb saw no indication that Stewart was under the influence at all.
Toxicology reports on the blood drawn by authorities after the incident indicated a blood alcohol level of .26, over three times the legal limit.
"I don't know," Gelb said. "Maybe she's an experienced drinker or something."
Inside the crushed car down the street, Robinson was experiencing something else entirely.
People had started to gather at the crash site, and there were some who insisted that Sandoval be removed from the vehicle, according to both Robinson and Gelb.
"I knew if we moved her, we might hurt her worse," Robinson said. "I wasn't going to do that."
Robinson decided to wait for the medics who were already en route.
Gelb saw a pattern of behavior emerge while observing Stewart.
"She didn't even care," Gelb said. "She wasn't concerned at all with the other car."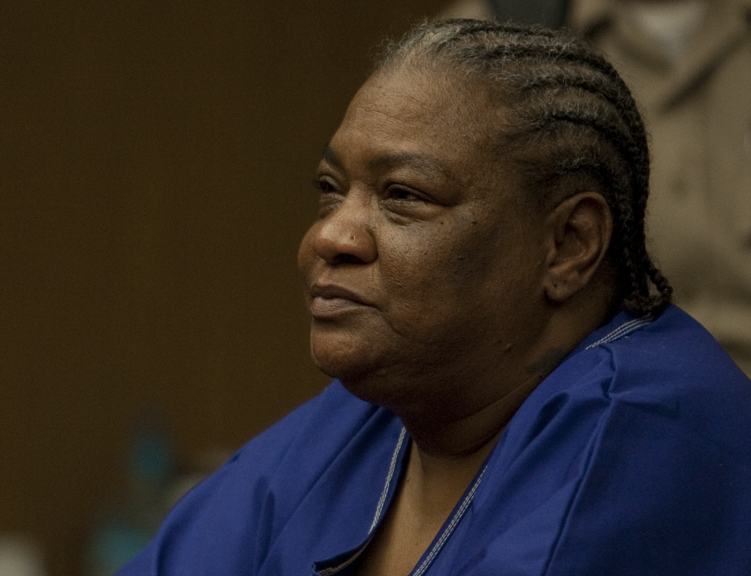 Stewart tried multiple times to leave the scene of the horrific crash and had to be watched closely until authorities arrived, according to Gelb.
"She knew she was in trouble," Gelb said. "She tried to tell me she looked up and there was a car in her lane."
The lane was crossed; it had been Stewart who crossed it.
"We know now that didn't happen," Robinson added. "She was drunk, and she hit that car."
When firefighters arrived, he let them do their jobs while his focus became the driver of the other vehicle.
"I was so angry," Robinson said. "I turned and started walking back toward Valerie Stewart."
Robinson crossed the distance quickly and leaned in close to Stewart's ear.
"You've just killed a girl," he whispered.
After that night, Robinson quietly mourned the single mother, sister, daughter, student and bride-to-be in his own way, until he learned of today's sentencing hearing.
He saw an opportunity to honor Griselda Sandoval and admonish her killer by speaking out.
An accommodating judge permitted both he and a spokesperson for Mothers Against Drunk Driving to speak along with those from within the victim's family.
Geoffrey Gelb was seated as Robinson stepped to the podium. Both were wearing white T-shirts with Griselda's face imprinted on the front.
Behind him, thirty more T-shirts worn by the family and friends of the victim demonstrated the level of public outrage at yet another preventable death, another plea bargain and another family broken by drunk drivers.
As he spoke, a white card with a handwritten message to Sandoval from one of her friends appeared in Robinson's hand.
Robinson said he had read the card at one of the vigils in Sandoval's honor, and was emotionally devastated by its simple and sad message.
He took it, hoping no one would mind once they knew his intentions.
After speaking for just a minute, he raised the card, and read the message to Stewart directly.
"I just wanted you to know the kind of person you killed," Robinson said.
Robinson then told Judge Beverly Reid O'Connell he wanted to give it to Stewart, who had remained blank-faced and silent throughout the proceedings.
The judge sent the bailiff over, who then took control of the card amid a cacophony of verbal support from the crowd.
After Robinson gave the card to the bailiff he sat down, still wiping tears from his eyes.
His vow fulfilled, he hopes that reading that card reminds Stewart every day of what she did.
"I hope she remembers for the rest of her life," Robinson said.
The message on the card was simple and clear.
"I love u. I miss u. I will never forget u & your kind heart."
To learn more about this story, visit www.theroundupnews.com