Students waited through three lines at the Pierce College Student Store on Wednesday, Aug. 29, 2012 as employees took measures to prevent theft during the first week of classes in Woodland Hills, Calif.
At the door, employees ran two lines to check and pick up students' purses and backpacks, aiming to stop theft of high-priced items and textbooks, employee Jonathan Serrano said.
Once students entered the store, a third line to purchase items took up to 25 minutes during peak hours, upsetting some students.
"I just walked in and came right out," Marilyn Garcia said. "It's ridiculous. It's way too long."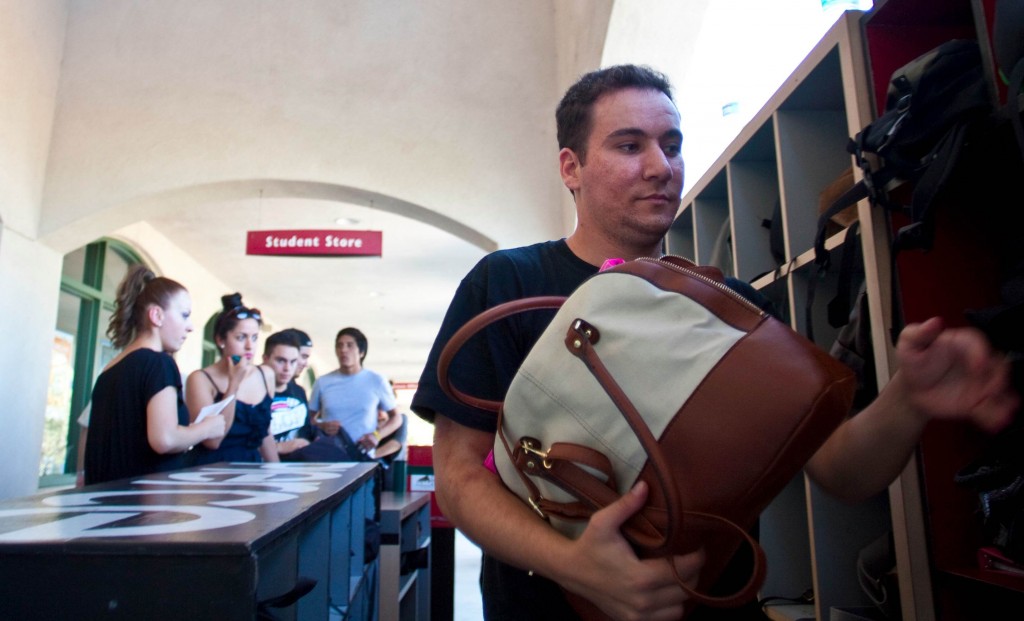 During peak times, the bag check lines were at most five minutes each, employee Raymon Zho said.
The entire process took about 30 minutes, not accounting for time to search for textbooks and materials inside the store.
"If I would have known the lines were this long, I would have skipped it," Pedram Shahrimi said.
Shahirimi has shopped at Woodland Textbooks on Victory Boulevard in past semesters.
Shahrimi chose the campus bookstore out of convenience, but regretted his choice because of wait time and difficulty finding books, he said.
Wait times at the off-campus store averaged 15 minutes during peak hours to get through the two lines, according to Woodland Textbooks employee Michael Kunishai.
Woodland Textbook employees find and grab books, allowing students to avoid searching through aisles and stacks, Shahrimi said.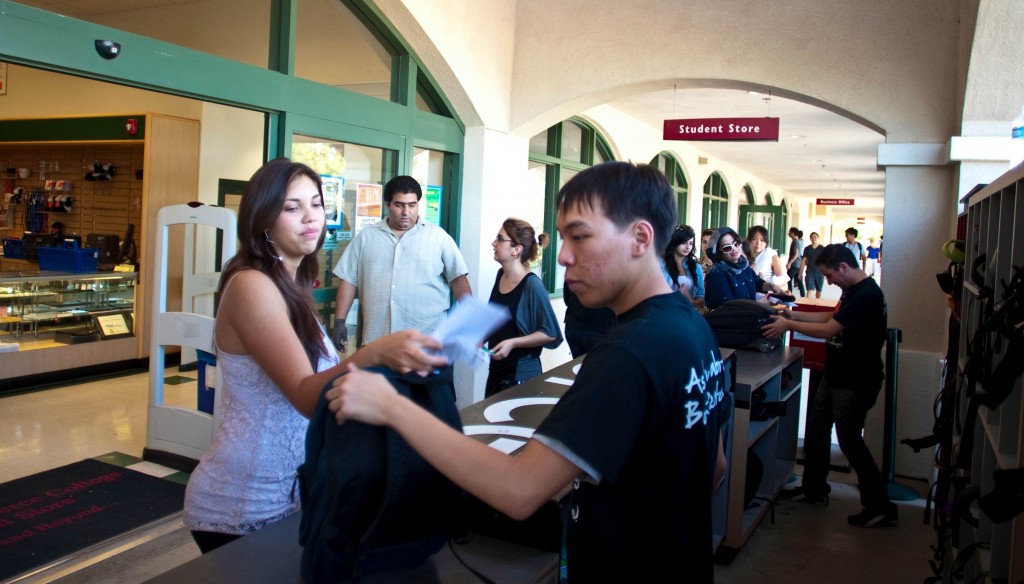 David Ayala, a Pierce Student Store employee, expects to see the bag-check lines continue through next week.
Busy through most of the day, the on-campus bookstore's peak times lasted from 10 a.m. to 2 p.m. and 4:30 to 8 p.m., when the bookstore closes, Shahrimi said.
Students who visited the bookstore during a lull from 8 to 9 a.m. and 3:30 to 4:15 p.m. were likely to wait in shorter lines, Shahrimi said.
To avoid the long lines, students can purchase books online at www.piercebookstore.com by selecting a course, adding the books to an online cart and paying online.
Students may then pick up books in store for a $5 fee or pay for shipping to see books sent directly to their doors, Ayala said.
Keep up with the latest campus news at www.theroundupnews.com