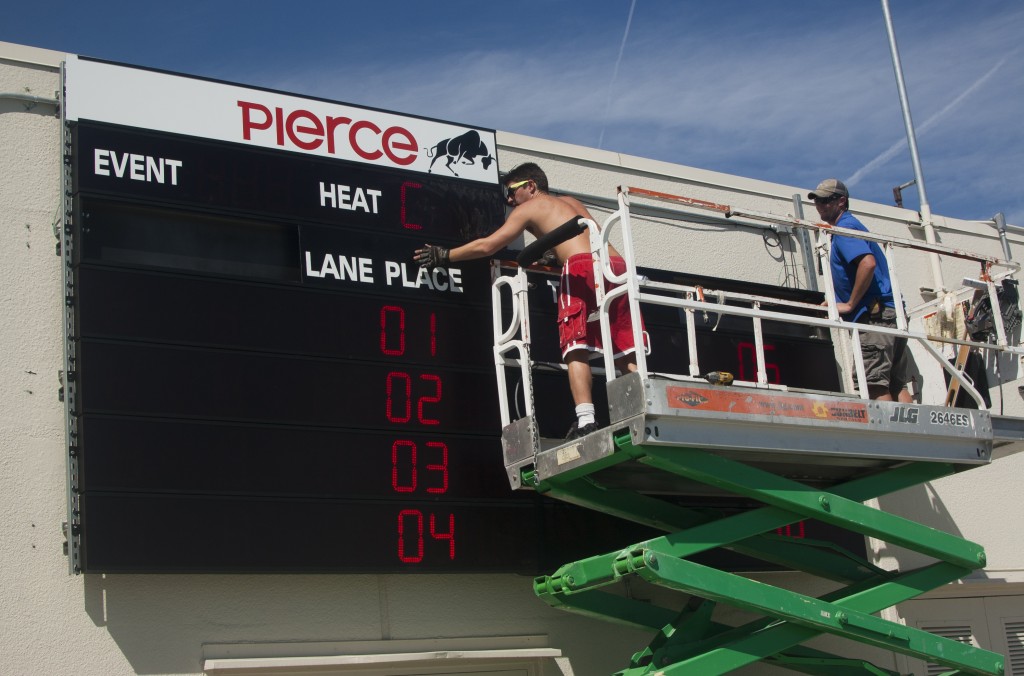 A score board was installed in the Steven E. Schofield Aquatic Center Wednesday afternoon, benefitting Pierce aquatic sports like water polo and swimming.
The board was purchased by the school three years ago, according to Andrew Priest, who works for Colorado Time Systems, the company installing the board.
The board was installed only recently because it required "different types of engineering [and] qualifications," said Mircea Pitariu, one of the Aquatic Center managers.
"It's politics," said Priest.
The new scoreboard is the latest in a trend toward getting students to the pool.
The undefeated women's water polo team is bringing out more new fans to each match up.