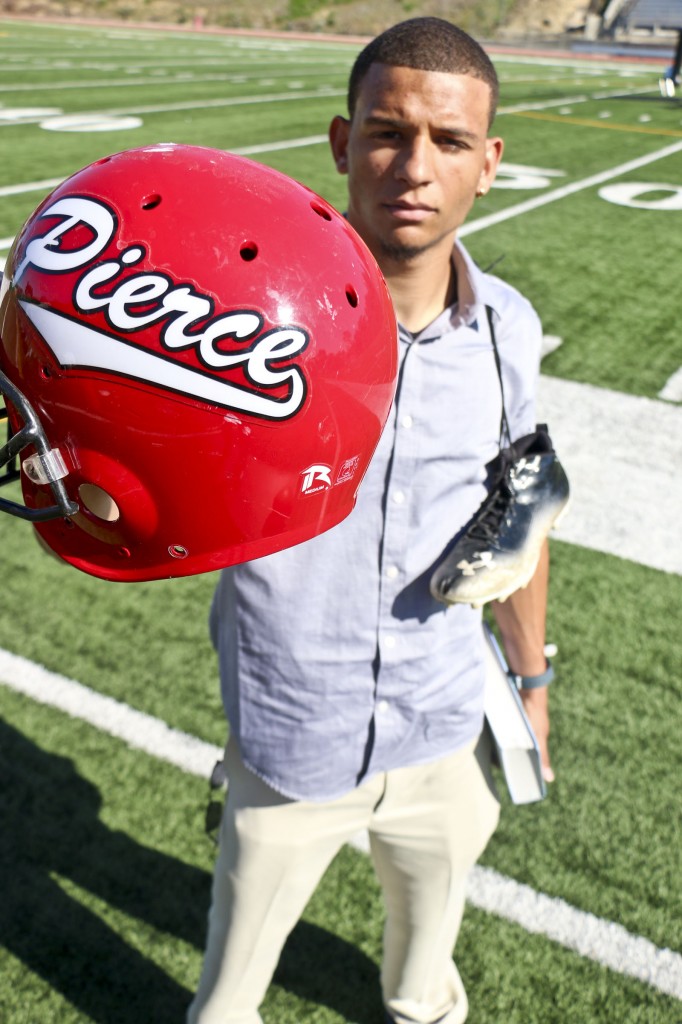 From bullying players on the field to leading an anti-bullying campaign off the field, Pierce College student and current defensive back for the program Bobby Baker brings the "Be You" campaign to the college.
"The campaign is to promote and bring awareness to individuality and anti-bullying," Baker said. "It's to help and influence people to be themselves."
Baker has been involved with the "Be You" campaign for about a month, learning about it from his friend, Anthony McLaughlin.
"I think that it's great that athletes are getting involved," said Bob Lofrano, athletic director of the Pierce College Athletic Department. "Athletes are usually people out in front and are confident about themselves. I think they'd be a good spokesperson for an anti-bullying campaign. That's an important topic and hats off to the athletes who have a part in that."
The "Be You" campaign was founded in 2010 by a publicist named Joseph LaCour, known as J. Ryan, and uses photographs to spread awareness about anti-bullying. The black-and-white photographs show individuals representing themselves with objects that reflect who they are.  The campaign has received notable attention from celebrities, including actress Adrienne Ballon.
"Bobby is a smart kid who has influence," McLaughlin said. "There are a lot of kids being bullied in school. There are a lot of people who feel like they don't have people to talk to and we want people to know they do have people to talk to."
Baker was bullied all throughout school, but the worst time was in middle school, he said.
"When I was younger, the black people would say, 'Oh you're not full black, you can't hang out with us' or the white people would say 'You're not full white, you can't hang out with us.'  When I got older, I realized that I could hang out with whoever I want," Baker said.
Baker plans on hosting conferences at high schools to bring anti-bullying awareness to younger generations.  He also plans to bring the campaign to Pierce.
"At Pierce College, the first thing is to bring awareness and get a lot more athletes involved.  Athletes have the most influence out of the entire student body," Baker said. "Each club has fans, followers and people going to their games. Not only do the individual athletes have fans, but the entire team has fans. They reach everyone in the stands, every classroom and all of their friends on social media. I feel if you start there, it will go widespread."
Anyone can view the anti-bullying photos and learn more about the campaign on the "Be You" Facebook page or visit their website at beyoucampiagn.org. To submit photos to the campaign, post them to either Twitter or Instagram and type #beyoucampaign.