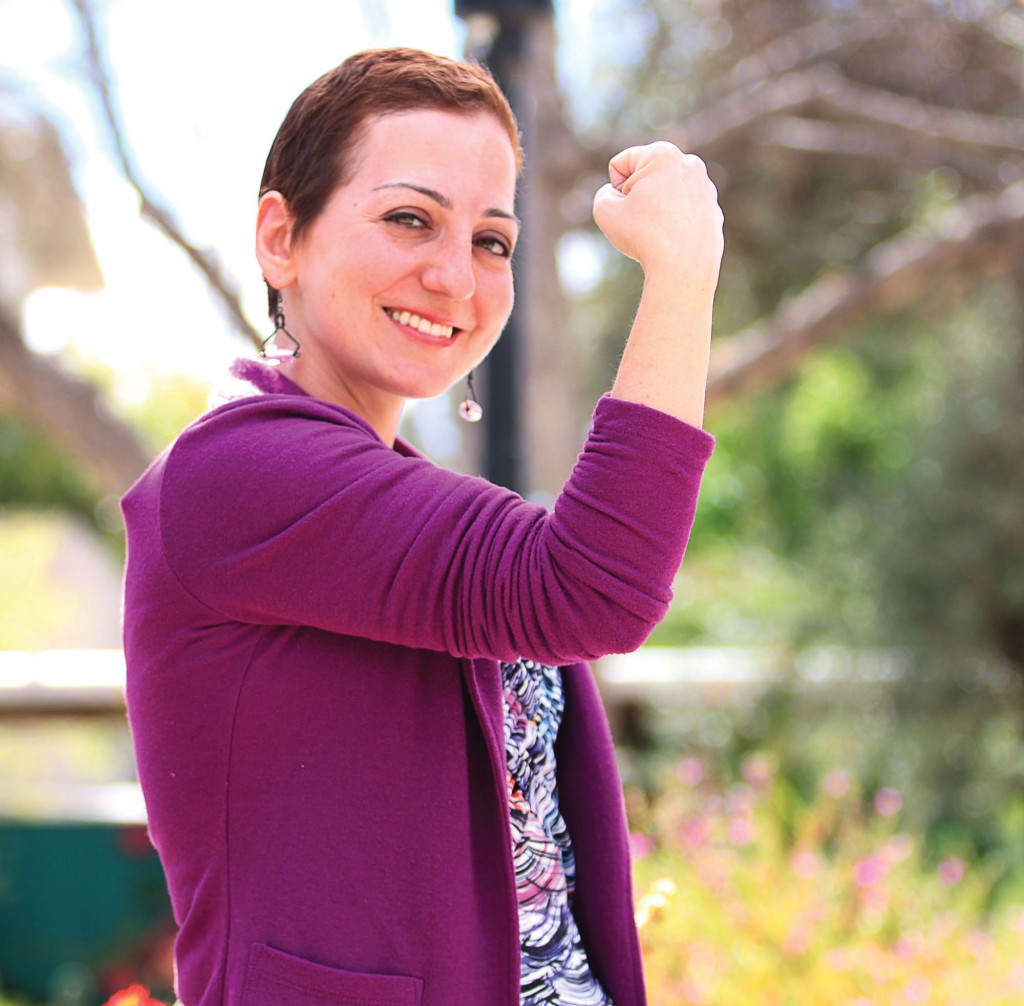 Victory doesn't always comes from winning an event or sport, it can also be won on the verge of death.
In May of 2013, Assistant Professor of Art Ramela Abbamontian was struck with terrible news. She learned that she was diagnosed with cancer, a disease in which there is an uncontrolled growth of the cells in the body.
"She is excellent, that's why we hired her. She is an energetic instructor," said Greg Gilbertson, department chair of art and architecture. "We as a group will always respond to her. We knew that she needed a semester off. We were here for her every step of the way. We were a very supportive,  tight group."
Gilbertson had worked with her on art shows on campus, and had also been around her student art shows that she does every year. He said that her absence was felt when she was gone and going through her chemo therapy.
"She is a very passive, high-energy person. She has a special way of presenting herself in front of the students," Gilbertson said.
He admired her as a wonderful art instructor.
"I missed my students the most, missed being around this wonderful working environment," Abbamontian said.
Professor of Art History Constance Moffatt was in support of Abbamontian.
"I tried to keep in touch and let her know I was thinking of her," Moffatt said.
She said that Abbamontian is a caring teacher.
"More than that, she is intelligent, witty, and a talented scholar. Really she's probably our best teacher," Moffatt said.
In her time off, the students and staff sent her get well cards all put together in a single card. Moffatt added that they sent her emails, letting her know that they we thinking of her, and that they missed her.
Abbamontian has been teaching art history to students at Pierce College for seven years. She is a UCLA graduate, and graduated with her PHD in 2009.
She teaches classes in Art 101, 105, 107 and Art 109. She does not teach on the western civilization topics. Her goal is to consume students with visual culture.
"I want them to think twice for every art demonstration they see," Abbamontian said.
She became interested in art when she took a class on renaissance history, and on the trip that she took to Italy while taking that class.
"I took my book everywhere I went, fell in love with the culture," Abbamontian said.
Part of her training prior to getting her teaching credentials included training at the Getty Center, where she worked as a docent. It was there that she learned how art can inspire people, she said.
Abbamontian offers extra credit opportunities to her students, such as attending art related events on campus.  She is also a big supporter of the Roundup and enjoys reading the articles that appear in the paper. She is really proud of the stories that the students in the Roundup write.
She asks her art students to write a letter to the editor.  One of the main reasons she does this is to make her students' voices heard.
"One of those ways is by writing newspaper articles or writing to the editor," Abbamontian said.
In the Japanese Print Show, for example, students would interview the guests much like a reporter covering an event.
"I let my students do what you guys normally would do, which is go out and report," Abbamontian said.
The Japanese Print Show is a local exhibition on Japanese prints.
"It's a topic that comes up in my Asian art class," Abbamontian said.
She was happy that she was able to use the exhibition to enhance her teaching.
As for the cancer, she said that if it wasn't for the love and support that she had received from the family, teachers, students and faculty, she would not be where she is today.
"I consider myself a victor, not just a survivor," Abbamontian said.