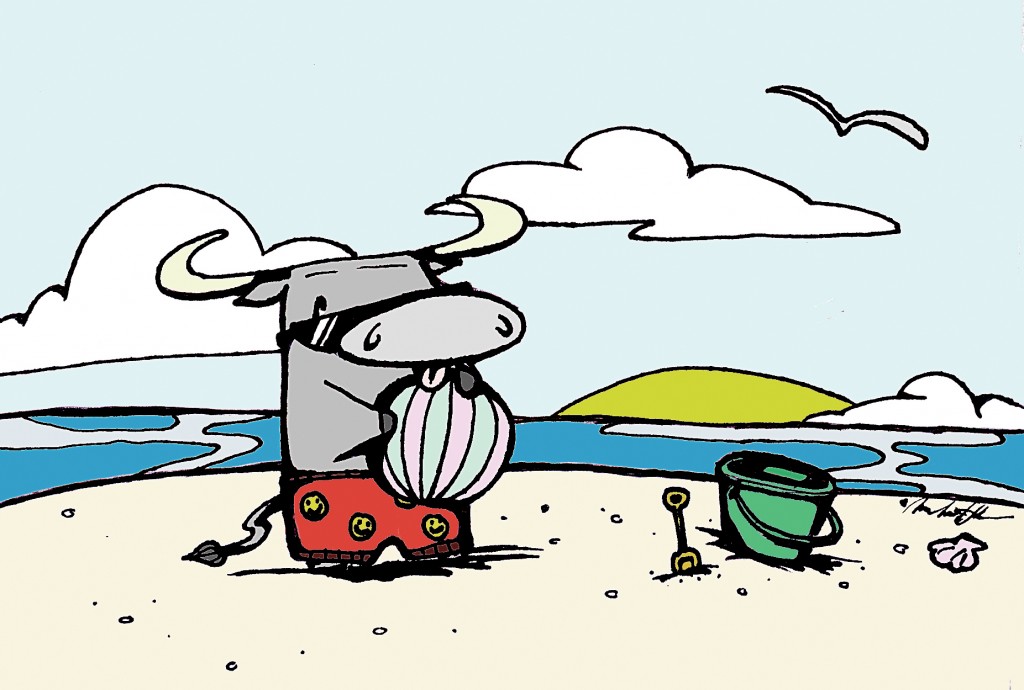 Summertime is a wonderful time of year when college students are set free from the ball and chain of school work and set out to find love, endless fun and lots of tanning lotion.
While this may be the common stigma associated with the three-month break we call summer, many of us want to find a better definition of "endless fun" that doesn't just mean going to the beach everyday.
Here are ten things to keep Pierce College students busy during the break.
1) Amusement parks
If dropping 400 feet at 85 miles per hour or witnessing the essence of beauty captured in a water show sounds like paradise to you, then Amusement Parks are the ticket. With more than twenty of these parks in Southern California, there should be plenty of fun to go around.  Encompassed in this category includes Six Flags Magic Mountain, Disneyland, the Los Angeles Zoo, Knott's Berry Farm and Aquarium of the Pacific.  Many of these parks have specials during the summer and offer discounts to veterans, students and seniors.
2) The great outdoors
Grab the bug spray and sunscreen! Los Angeles is surrounded by extremely diverse areas, many of which have beautiful hiking trails.  From Griffith Park to Eaton Canyon Trail to Vasquez Rocks, the city has plenty of breath-taking and oftentimes free nature trails to explore. Many of the nature parks that accompany the nature trails, such as Placerita Canyon Nature Center, have museums and tours that are often free.
3) L.A.'s rich history
Get to know the rich and long history of Los Angeles. There are 21 Spanish Missions that are scattered along the California coast, the second worst disaster in California history, the Saint Francis Dam site, is located just north of L.A. and more than 300 stars have forever left their handprints at the TCL Chinese Theater.  These are just some of the hundreds of historical sites in Southern California.  Many cost nothing and often are a remarkable experience for the attendee.
4) Road trip
The classic summer must-do brings a thought of the Beach Boys with a montage of a convertible speeding along the coast and young, strangely attractive characters never having a worry in the world.  Unfortunately, most people don't live in this care-free fantasy, but a road trip is most certainly realistic.  Pack a couple friends into the car, bring a week's worth of clothes and snacks and hit the road.  Drive wherever the breeze takes you, but some fun places may include the Grand Canyon, Las Vegas, the Bay Area or Big Sur.  Just don't forget gas.
5) Museums & theaters
The L.A. area has hundreds of museums that range from art to science to history.  Some include The Fowler Museum, The Getty Museum and Villa, The Annenberg Space for Photography and the California Science Center. They offer hand-on exhibits and reveal clues to our past and future. The city that revolves around films also has several theaters and locations to view movies, whether it be a hot date or a girl's night out. Cinespia offers movies in the Hollywood Forever Cemetery while the El Capitan offers Disney premieres with a character show before the movie. Many of the museums are free and many museums and theaters give discounts to students, veterans and seniors.
6) City exploration
The Red Line is a subway that is part of the Metro transportation system in the Los Angeles region.  It stops at several cultural, historical and entertaining locations including Universal City, Hollywood and Vine and ultimately Union Station where you can take the Metro Gold Line to explore Chinatown. Chinatown Summer Nights offers food and entertainment.  It's a great way to really get to know L.A. and spend a day exploring with friends.
7) Camping
There are more than 100 campgrounds in the state of California.  Many range from forests to deserts to beaches.  It's a cheap getaway where college students can kick back and hangout. Most of the campgrounds have group sites, so invite the whole team.  Some campgrounds worth checking out include Mammoth Lake, Emma Wood State Beach and Joshua Tree National Park.
8) Beaches & harbors
Make sure to grab that sunscreen and check out the beaches and harbors that make SoCal famous. Try paddle boating and window shopping in the Ventura Harbor or Venice Beach with street vendors, artists, food and more. It may be the stereotypical thing to do over summer, but nothing beats the smell of the ocean and the warmth of the sun.
9) Internships & jobs
Many students need to have an internship or job experience before they graduate, so why not get a jump start on it?  Most major companies offer internships and jobs just for the summer.  Amusement parks often hire for seasonal staffing positions and news, agriculture, aeronautics, filmmaking, photography and hundreds of other companies offer internships to give students a head start on their careers.
10) Summer school
If all else fails, knock out some units and take some classes at Pierce.  The college offers dozens of classes over three sessions to fulfill the students' wants and wishes.  From general education to embracing your inner theater major, Pierce has got it all.