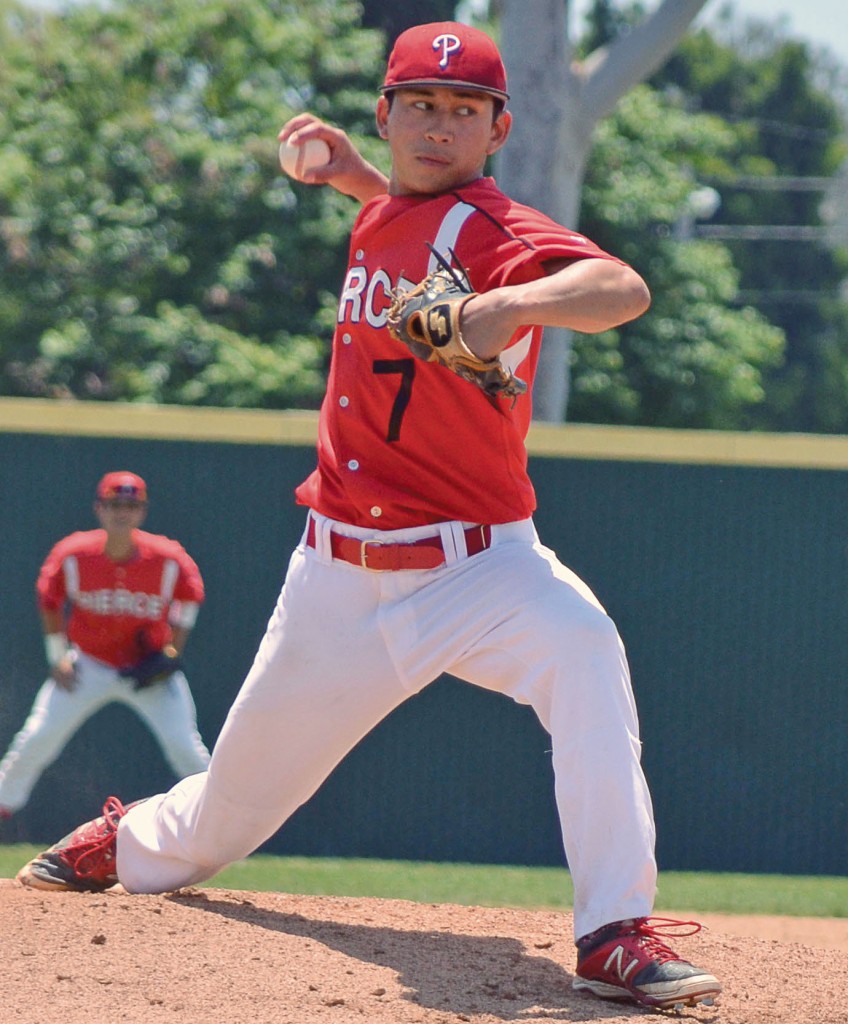 After going 7-6-1 to start the 2014 season, the Brahmas baseball team gained momentum to carry them further into the postseason than Pierce College has seen since 2008.
Between March 8 and 22 Pierce got into a rhythm winning six of their first seven to open the conference season.
After a shutout loss to Santa Barbara ended the run, the Brahmas faced Oxnard who dominated the Brahmas throughout the season and the postseason.
Earlier in March, despite striking early in the game, Pierce could not come back from a four-run rally from Oxnard in the second inning of the game. Daniel Barazza, who was pitching for Pierce, was unable to settle into his comfort zone, giving up four runs in the 12-5 loss.
This time around Pierce fell 8-2 and in the very next game Oxnard pitcher Austin Kamel threw a no hitter on March 29.
This season's team has 20 freshman players in a team of 28. Strong offensive performances during the season from Joe Moran (.370) and Austin Peters (.341) certainly aided the team. The Brahmas ended the season with a batting average of .295 and an on-base percentage of .389, one of the highest among California community colleges.
The pitching was a little shaky, however, with a team ERA of 5.10. While the numbers at a glance are unfavorable, there is promising talent on the roster. Michael Knopf ended on a high, winning two of his last three games of the regular season with a 3.88 ERA for those games.
Pierce went on to win five of their next ten games. The tenth game against Santa Barbara was a hard blow as it put a Brahmas post season in question but they were able to pull off a 3-2 win in their next game, propelling them into the first round of the playoffs since 2011.
First up was Jared Robinson, who pitched eight scoreless innings for Cerritos in a 5-1 victory. Down one game in a three game series was a stressful position for the Brahmas, but the doubleheader on May 3 saw a calm and composed Barazza getting the save after seven innings and only one run allowed by freshman pitcher Harsa Prahara. Barazza then started in game 3, which Pierce won to move into the Super Regionals, a feat that hadn't been accomplished since 2006.
First game in the Super Regionals against Oxnard, Pierce suffered from early errors that contributed to a 9-1 loss. Game two required extra innings as Oxnard eventually came out on top after twelve. A majority of the team will be returning next season and flashes of future promise should make for a stronger and hungrier Brahmas baseball team.