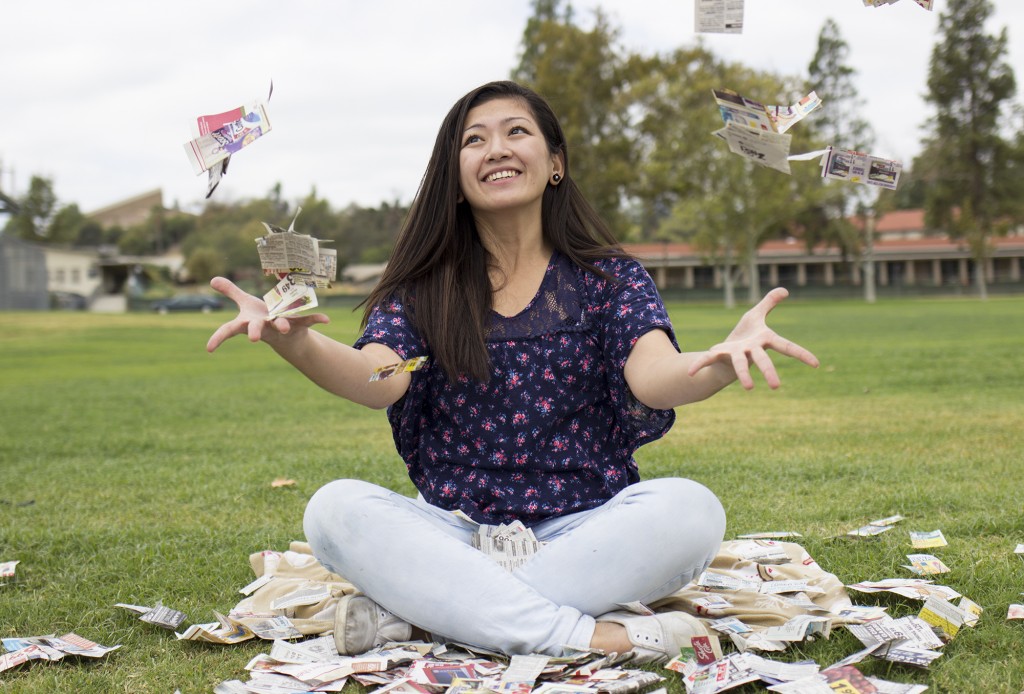 Checklist in one hand and coupons in the other, you might find this petite mother of two working her magic in your local grocery store.
Nursing major Rea Tiu is a busy woman with a hidden talent known as Extreme Couponing. She was introduced to couponing by former patients at the nursing home where she used to work. Tiu began couponing to help relieve her financial burdens.
"I have to do this otherwise it's hard to survive," said Tiu. "I average about 60 percent in savings with every transaction."
Tiu began couponing five years ago, it was as simple as saving a dollar here or there. She taught herself with time, practice and a little help from social media where she perfected her talent to where she is today.
She has been attending Pierce College for the last two years and is a full-time licensed vocational nurse (LVN) all while raising her two kids. Whether it's scanning the Los Angeles Times Sunday paper while having breakfast or on her lunch breaks, Tiu manages her time well.
After trolling the internet looking at sites like AllCoupons4U and using coupon slips in local papers, Tiu finds and clips coupons for only the things that her family needs and stores the coupons in an organized binder for easy access during her couponing adventures.
"Couponing is so much easier now, than it was back in the day. We have smart phones and social media so it's not as difficult," Tiu said.
"One of my favorite places to look is on Instagram and on pages such as CouponsToTheMax or FreeStuffFinder."
She is usually accompanied by her children on her trips to the grocery store. She is currently teaching her husband of 10 years, Edison Tiu, on how to coupon and her daughter has already picked up some of these couponing skills.
"She's trying to teach me, but I don't quite get it yet," Edison Tiu said.
"She's a really hard worker and this is just one example. I'm proud of her."
Sometimes Tiu is given a hard time by certain checkout clerks or customers at stores but still enjoys the excitement. She even gives extra coupons or tips on how to save to fellow shoppers.
"Once I saw an older man staring at laundry detergent for a while. I came up to him and handed him a coupon and told him which one to get and he was really grateful," Tiu said.
From canned goods to toothpaste, couponing not only helps provide the basic necessities for her family but she helps others who are in need as well.
Every one or two months, the Tiu family assembles care packages of assorted goods and sends them to their family members in the Philippines. She explained how even though shipping is around $70 a package, the amount they save on what's inside makes it worth it.
"Whenever we get a chance we like to help," Edison Tiu said.
In addition to helping their own family, they frequently donate to food drives or school fundraisers when they can.
One of Tiu's colleagues, Nurse Jackie Santiago, explained how Tiu's habits have rubbed off onto her.
"Rea is definitely wise when it comes to money. She's taught me how to be frugal on many things," Santiago said.
"She is a good example to many working students."