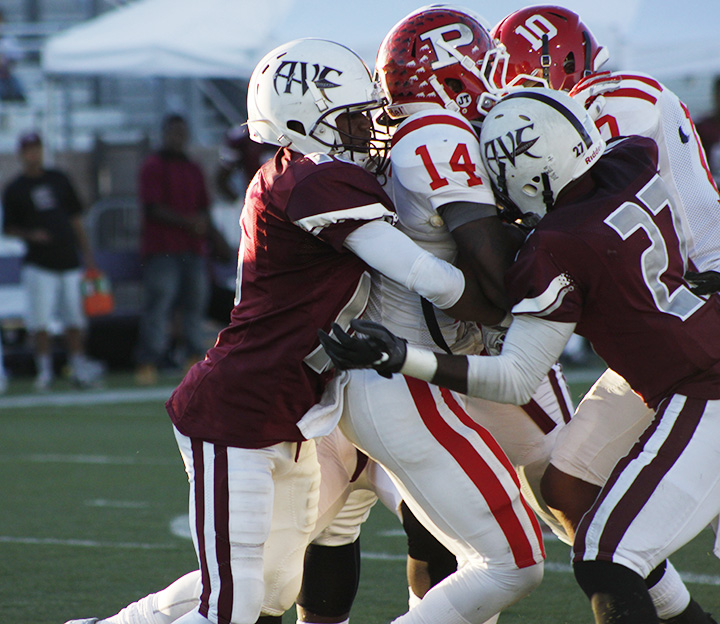 The Pierce College Brahmas lost its chance for a "winning" season on Saturday, Nov. 8, after losing to the Antelope Valley Marauders at Brent Carder Marauder Stadium in Lancaster.
Wide receiver Bryson Martinez opened the game with a touchdown from a 73-yard pass from quarterback Sean Smith.
Antelope Valley went on to score two defensive touchdowns in the first half.
The Brahmas were on track for a comeback after running back Zach Mumford tied the game early in the fourth quarter. Kicker Jamie Sutcliffe kicked a 44-yard field goal to give the Brahmas a 31-28 lead.
Antelope Valley came back to beat Pierce 42-34 in the team's last away game of the season.
Pierce will end its season at home Saturday, Nov. 15, at 7 p.m. against Santa Monica City College.