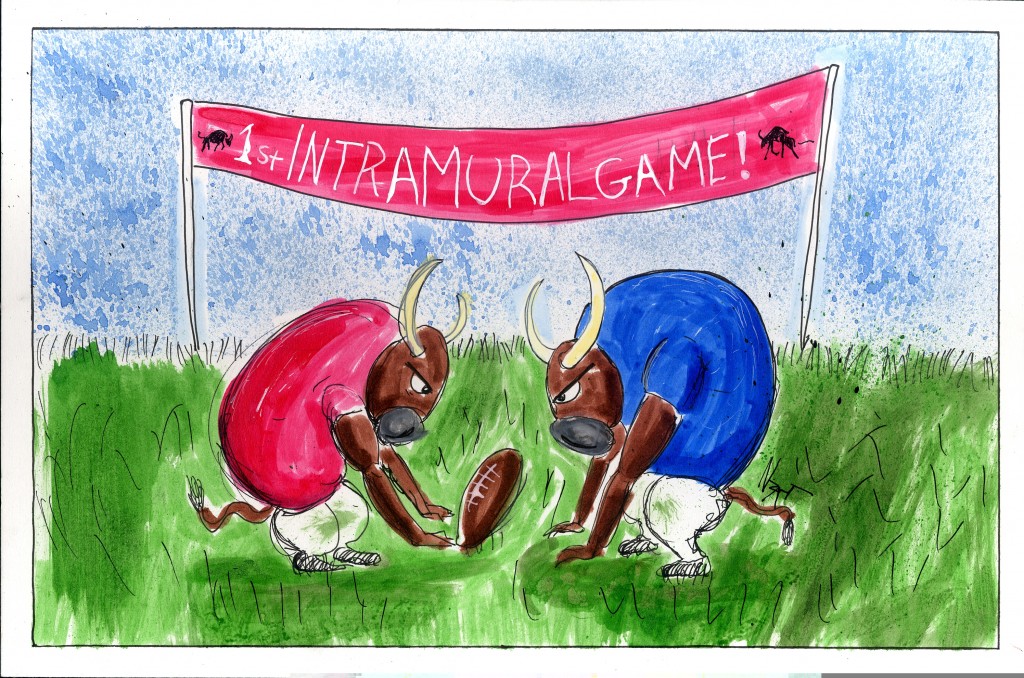 Playing team sports has a unique way of bringing people together, whether its through observing games together, placing bets on the outcomes on sites like 토토사이트 or just playing together.
The Pierce College community would benefit greatly from establishing an intramural sports program.
Intramural sports are sports played between groups of students from the same college for recreation.
According to a 2006 study by the National Association of Student Personnel Administrators, students who participated in intramural sports felt happier and less stressed, improved their self-esteem, helped them make friendships on campus and overall improved their satisfaction with their college experience.
Intramural sports could also benefit students who haven't played a sport but are looking to stay in shape or just exert stress built up from their studies and exams. The system could also provide an outlet for the more recreational athletes to play on campus.
All of these mental and physical health benefits should be enough to convince the college leadership to look into such a sports league on campus. Another incentive could be the improvement of the Pierce community.
Pierce has a commuter culture. Students are largely disengaged from the community, demonstrated by the the regular shortages of Associated Students Organization senators and relatively low attendance at official college sports games.
Intramural sports could give students a reason to be active on campus and bolster community activity.
Good omens for this system can be taken from the recruitment success of the Pierce College rugby club.
More than 100 students enrolled in the newly-formed club. While this club intends on being more competitive, offering more lower-intensity sports to students could be even more successfully increase community involvement.
The system could also supplement the official sports on campus, providing opportunities for players of sports not offered by the Athletic department, such as men's soccer.
With all the benefits of this system in mind, the ASO should gauge interest in intramural sports at Pierce and talk to the administration about pushing forward in the creation of intramural sports clubs.
Students who are interested should reach out to the ASO about forming their own recreational clubs and leagues for the upcoming semester.
Intramural sports would provide the element that would bring Pierce students closer together and more active.