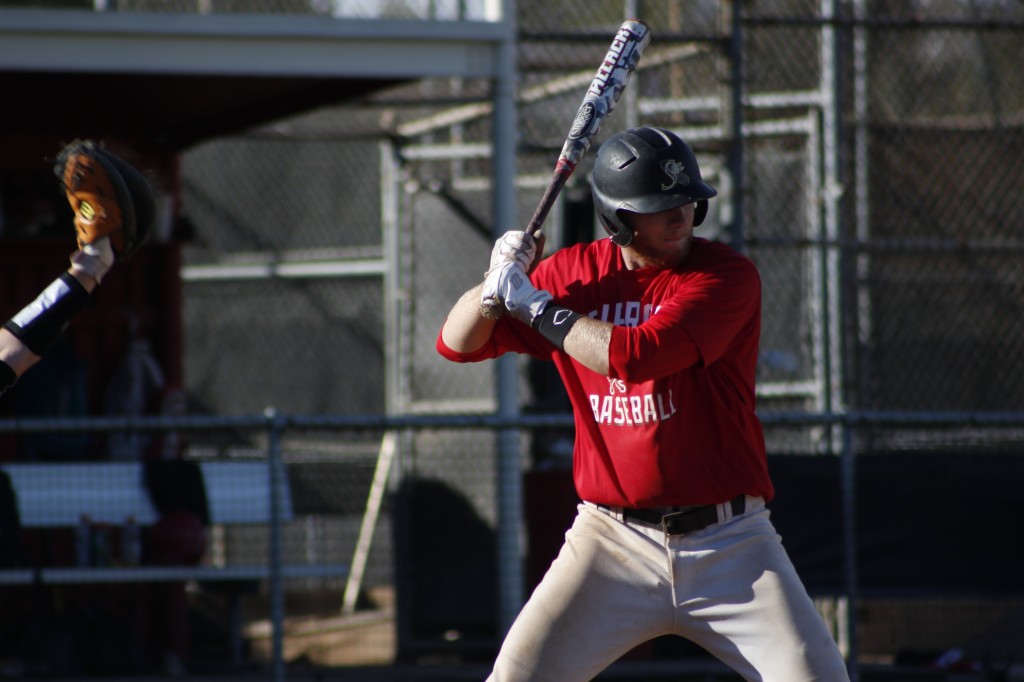 In its first post-season since 2011, the Pierce College baseball team advanced to the super regionals only to lose in the second game against Oxnard College in spring 2014.
As they prepare for the spring 2015 season, the Bulls are ranked 16th on a pre-season poll by the California Community College Baseball Coaches Association. The team will look to its sophomores and new head coach to develop a team of experienced players that will lead to the playoffs.
New head coach William Picketts will take over for John Bushart who coached the Bulls from 2010 to 2014, five seasons.
Picketts was assistant coach for the spring 2014 season and was Athletic Director Bob Lofrano's first choice to succeed Bushart.
"If Billy [Picketts] would have been one of 20 to apply, he would have been right at the top," Lofrano said.
Last season the Bulls had a .295 batting average with .389 on base percentage and a team earned run average of  5.10.
Picketts expects big performances from sophomore left handed pitcher Daniel Barazza, sophomore right handed pitcher/infielder Casey Ryan, and sophomore outfielder Joe Moran.
Barazza, 19, attended John Burroughs High School and came to Pierce after he graduated in 2013. In 19 appearances, Barazza pitched one complete game in eight starts, finishing the season with a 4-3 record, a 4.85 ERA and three saves. Barazza's stand out stat is his 45 strikeouts in the 63.8 innings pitch, averaging 5.90 strikeouts per game. Barazza's pitching control showed and going into his second season as a Bull he will have to continue his dominance, using his experience and  his dedication to take his team to the playoffs.
"I think I'm just more confident. Last year I was more timid, I have more experience now, I'm taking things more seriously now," Barazza said.
Ryan, 20, attended Westlake High School and as a freshman at Pierce, doubled as an infielder and pitcher for the Bulls. In 28 games Ryan posted a .303AVG and 5.06 ERA in 10.2 innings pitched. As a pitcher, Ryan needs to find a pitch that will put away hitters. He allowed seven walks in his four appearances, with no starts, showing signs that his pitching control was lacking. For an infielder Ryan had 23 hits with an impressive 10 runs batted in. As a veteran player, Ryan will have to show control in both his pitching and hitting. Finding a pitch that will trick hitters into swinging and missing will help Ryan and the Bulls as a whole. Ryan posted an impressive AVG, but would benefit from watching pitches thrown at him, lowering his strikeouts and improving his eye for a good pitch.
Moran, 20, attended Chaminade High School and went to Los Angeles Mission College, where he didn't play due to an injury. Moran, who has taken a leadership role for the upcoming season, was one of the most valued players the Bulls had last season, and was named player of the semester for spring 2014. Moran played in 40 of 41 games, had 58 hits, the most on the team, and had a .356 AVG. All Moran can do is just continue dominating and try to take his skills to the next level. Being the Bulls leader will benefit both Moran and the team.
"I'm looking forward to another quality season, this year I have more of a leadership role. Coming in as a freshman last year was different," Moran said. "This year I got to be the leader and take other guys under my wing and teach them ways, and help them improve and give them experience at this level."
As a whole, the baseball team will have to be on the same page. The sophomores will have to show the freshman what it's like to play college ball. The sophomores who played in Bull uniform last season, already know what it's like to play with Picketts, but not as head coach. Picketts will have to use his 16 plus years of experience as a coach to get his team past the second round of the playoffs. Lofrano has no doubt that Picketts is more than qualified for the job. So here's to another season of Pierce baseball. Good luck Bulls.