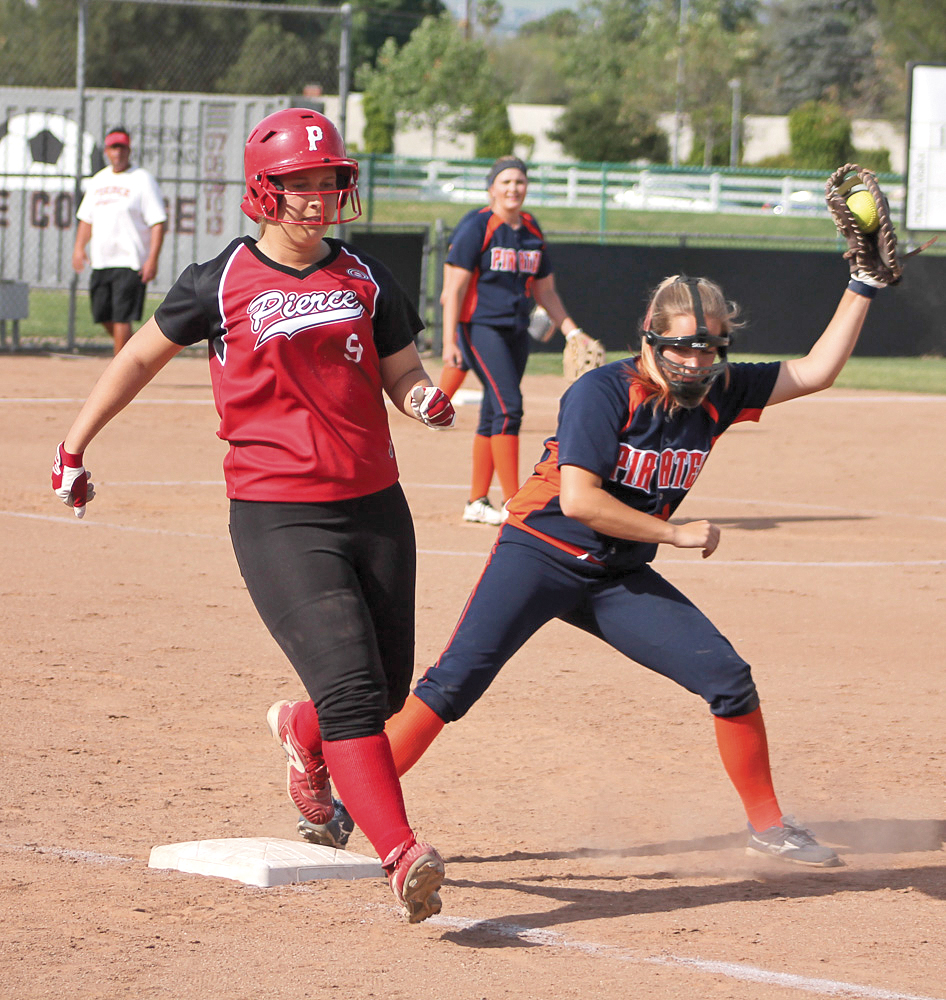 The strike zone shrank and an abundance of walks led the Pierce College softball team to its eighth loss of the season on Monday, March 16 at home against Orange Coast College.
The game went seven innings and Pierce lost 8-1.
Pierce freshman pitcher Nicole Linderman struggled to throw strikes consistently and walked batters, which allowed Orange Coast to score two runs in the fifth inning.
"I could have done better," Linderman said. "I lost faith in myself towards the end. I need to train better and prepare for the heat because I got a little tired towards the end."
Linderman's slow pitching toward the sixth inning was a due to an incomplete team, two of whom are replacement pitchers.
Pierce head coach Danny Moore remained calm and supported his team throughout the game.
"I think the girls battled hard. They just didn't hit well. The hitting didn't come around when we needed it," Moore said.
Pierce freshman catcher Alicia Augustinus' defense helped the team throughout the tough outing.
In the fourth and fifth innings, Augustinus caught pop-ups from Orange Coast to earn outs. Despite her helpful defensive moves, Augustinus wasn't fully satisfied with the results.
"I need to practice my hitting, we all do. Orange Coast had a really good pitcher," Augustinus said.
Pierce missed opportunities to score when they were unable to hit. When the Brahmas did make contact, most were groundball outs.
"Our loss was definitely a hitting issue. We weren't able to hit more in the outfield," said Pierce assistant coach Rosie Vanegas. "Overall as a team, we are getting better each day, and hitting is something the girls are working on."
The Brahmas have three more home games this week. They will play a doubleheader against Allan Hancock College on Tuesday, March 17 at 1 and 3 p.m., and against Cuesta College on Friday, March 19 at 2:30 p.m.