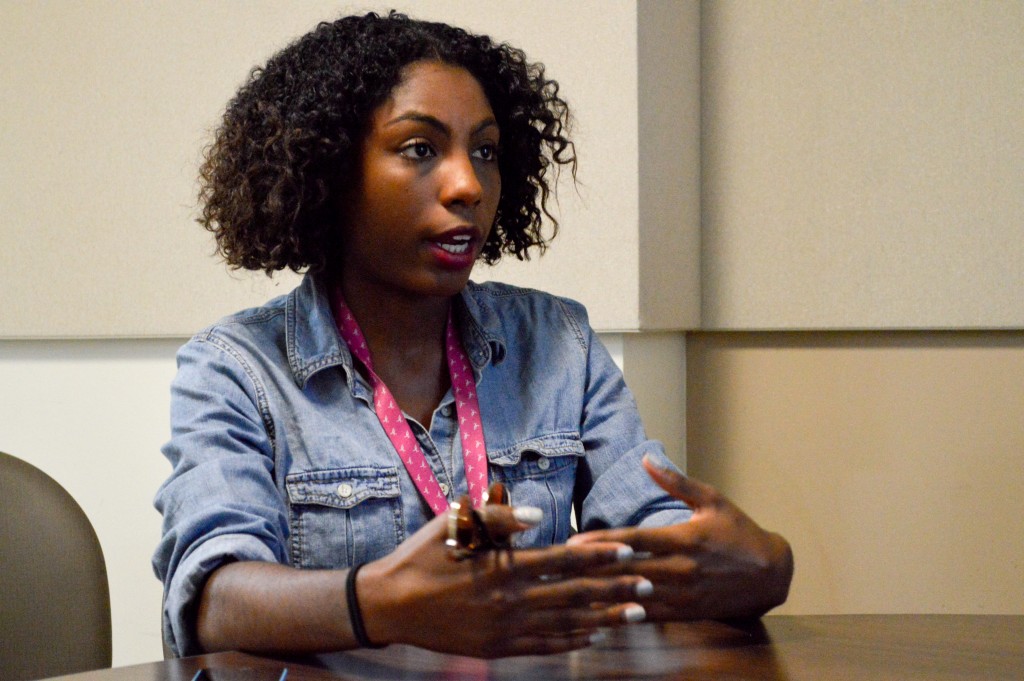 The existence of the Black Student Union has been a mystery and considered a gray area for students at Pierce College.
The Pierce College Black Student Union resurged after a several-year hiatus and now looks to make a prolific impact on the school.
After a layoff of more than three years, the Black Student Union is ready to build unity and support throughout the Pierce community.
According to its mission statement, the BSU seeks to "develop respect for self and community," as well as promote unity between cultures and collective growth as intellectuals.
The union wants to promote an environment where everyone is mutually supportive. It aims to provide a support system for relations within the Pierce community.
Susan Lawino, an adviser of the Black Student Union, said that the BSU wants to create a place that provides students with educational and career services, but also serves as a place where they can relax.
"We are going to set up mentor workshops. Also, establish a place where people can come with resume help. Black Student Union is a place where you can come get help, get advice or chill and kick back," Lawino said.
The BSU wants to learn from its previous shortcomings to develop a continuous foundation. In the past, the union struggled to maintain its organization because numerous key members would transfer to different schools.
The union experienced positive results last fall and wanted to build off its success to create an organization that emphasises social issues, but also maintains cultural inclusivity.
A common misconception the group members of the BSU encounter  is that their group pertains only to African-Americans. This is not accurate, according to the union.
Naturally, the BSU looks at issues through the African American perspective, but also shows empathy to all cultures. The overall goal is to change the negative connotations that exist between different cultures, and show that people are people.
The BSU wants to take an active approach on universal issues. It ultimately wants to show that it is part of the community.
The overall theme within the organization is family. If a member has an issue, the BSU wants to be a reliable source of help.
The Pierce Union also wants to reach out to Black Student Unions at other colleges and universities. The ability to network will help its members when they are ready to transfer to different universities. It will also help give Pierce's BSU the ideologies of building a strong foundation.
"It's all about support," said Tené Coleman, vice president of the Black Student Union. "If there is the same type of club on two different campuses, then I feel we should be able to support each other and help each other."
The BSU also wants to go beyond traditional meetings and gatherings in its attempts to foster a sense of unity. They plan to hold poetry nights, have motivational speakers and provide workshops that will benefit its members.
To add different perspective and guidance levels, the BSU affiliated itself with different faculty members at on campus. This will help build different outlets inside and outside the Pierce community.
The union's current focus is to grow its membership. There is power in numbers, and since the Black Student Union reemerged on campus, its following has steadily increased.
In the near future, the BSU wants to be active in the community, deliver its message of peace and align all cultures.
"The ultimate plan is to rehabilitate the mind of the minority so we can stand as the majority," said BSU President Caleb Word.