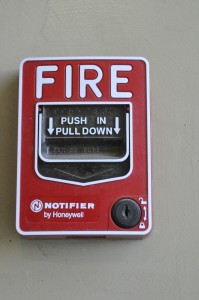 A fire alarm was triggered in the Center for Sciences building at about 2 p.m. Wednesday, but the cause is unclear.
Physics Instructor Mark Bowen said the alarm lasted about 10-15 minutes.
The Sheriff's station declined to comment on details of the incident.
Life Sciences Department Chair Laurence Thouin said he has heard the alarm only once before.
"One other time on a Friday," Thouin said. "The other one went off by an insect bomb, a bug fog bomb."
Though details are unknown, Thouin said it may have been a false alarm.
"I don't want to guess," Thouin said. "I just wouldn't be surprised if a student didn't want to take a test."