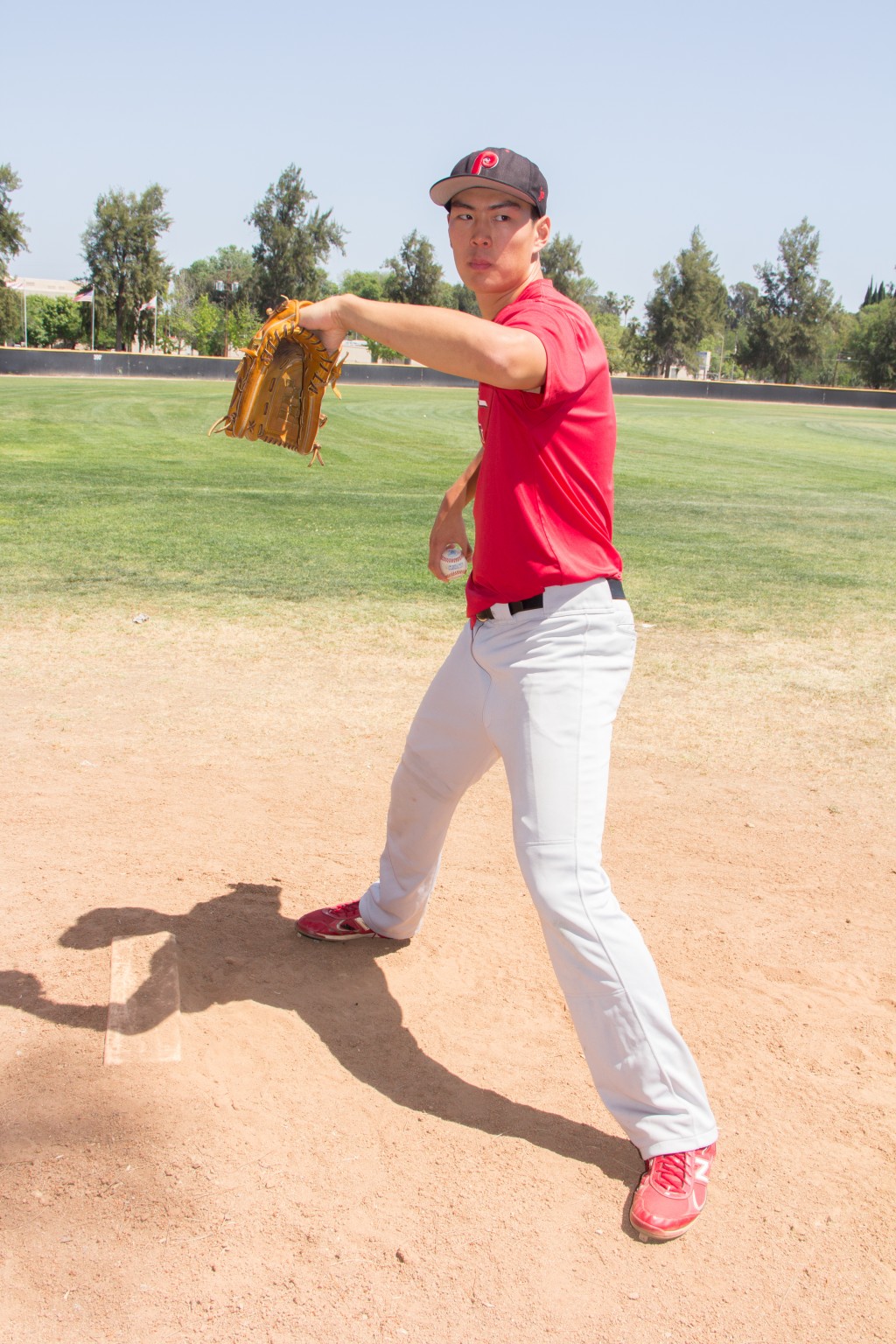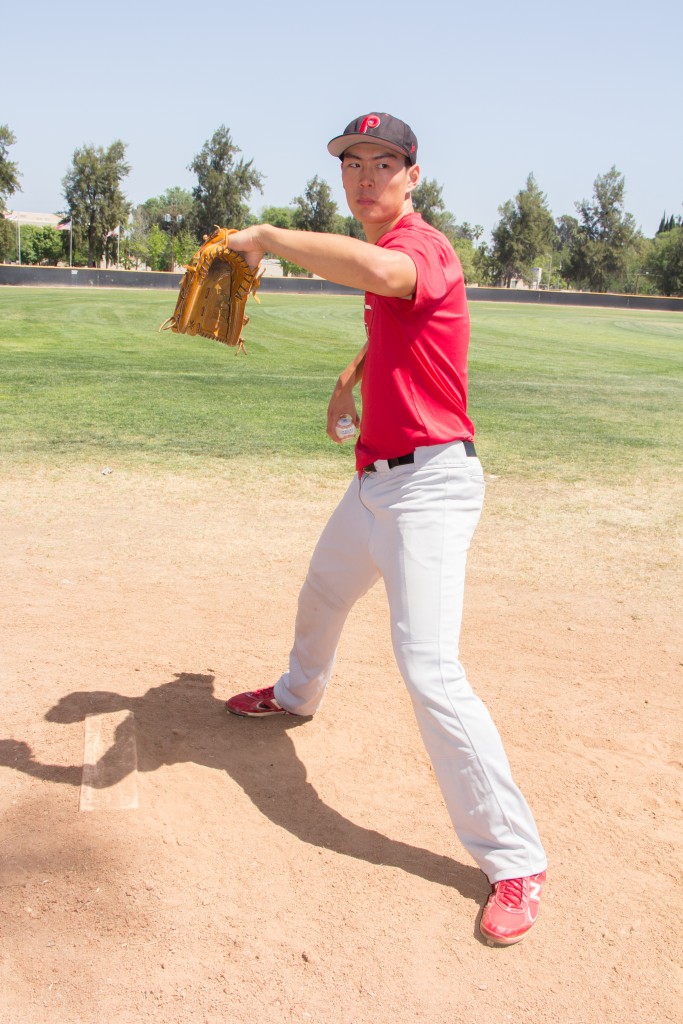 A "natural" in sports is someone who can pick up a baseball bat or a basketball and immediately be great. They make the most difficult plays look easy and they don't break a sweat.
Freshman pitcher Pierson Ro is a natural in two sports, but instead of seeing how far his skills on the field and the court can take him, he's putting down the bat and the ball and picking up a uniform.
Ro plans to attend the United States Military Academy at West Point in New York for the fall.
"I didn't know about West Point at all until my senior year, but once I did some more research I learned that it was definitely the place for me."
Ro is from Korea Town and graduated in 2014 from Fairfax High School in Los Angeles. Ro didn't begin his athletic career playing baseball, instead he played basketball.
Ro credits his growth spurt as the reason why he decided to focus on basketball and put baseball on the back burner.
His love for baseball stems from his days playing little league and only picked up the sport again in his senior at Fairfax.
"I was a four year letterman at Fairfax," Ro said. "I played little league and was a pretty decent baseball player, but I stopped playing to focus on basketball since I got so tall. It just made sense to play basketball, but I missed playing baseball. I actually didn't start playing baseball again until my senior year."
Ro decided to give baseball another shot and find out if he could still play. To Ro and his coaches surprise he showed a lot of potential, so much that he made the baseball team.
"I was pretty surprised," Ro said. "I knew how to throw and still had some mechanics down for the most part."
Ro did not have to start from scratch, but he did have to go through the difficulties of learning the mechanics of pitching all over again.
It was around this time too that Ro was awarded the "West Point Leadership Award." The award, according to Ro, is given to varsity athletes that exemplifies strong academics, athletics, and leadership qualities.
After graduating Ro planned on continuing his basketball career at Occidental College, but after talking it over with his family he came to the conclusion that Pierce would be a better option for him.
Once he had his mind set on Pierce, Ro's focus shifted back to baseball and he planned on learning from the coaching staff.
In his first practices with the baseball team Ro admits that he was not as good as the other players and struggled a bit to prove why he belonged.
"When I first came to Pierce it was pretty tough. I was not as good as the other guys, I was probably one of the worst pitchers actually, but then after hard work and staying patient I ended up being a solid pitcher. Learning to pitch at Pierce is one of the toughest things to do. It's probably harder than studying for an exam or final."
He may have displayed his potential in high school, but not many schools would have taken a chance on a pitcher who had only one season of experience. But that did not deter the coaches and members of the athletic department at Pierce who saw what Ro could become.
"I've never seen a player get better in such a short amount of time," assistant coach Eric Bloom said. "I thought he was at least two years away. I was amazed at how quickly he learned the game and became a student of it. Because of his quick progress he was able to help the team."
"He has a lot of potential," said athletic trainer Leonard Ramirez. "In my opinion he has enough potential to pitch at the next level."
In his first season for the Brahmas he appeared in a total of eight games in which he picked up one win. He pitched a total of 17.1 innings with an ERA of 5.19 and 10 strikeouts while only hold opposing batters to an average of .231.
"After doing research I knew the United States Military Academy at West Point was the place I needed to be," Ro said. "It's a place where I can fill out my potential academically, athletically and hone my leadership skills."
In order for Ro to attend West Point he had to obtain a congressional nomination by a his representative in Congress, Democrat Xavier Becerra from the 34th congressional district. Ro stated that applying was like any other school, with the exception of the nomination. According to Ro because of some academic and admissions issue he was not accepted when he first applied. Although he was not accepted, West Point offered Ro an opportunity to attend a military prep school, he would decline the offer.
"At the time, my pride was really hurt," Ro said. "I felt like 'hey they don't want me but  they're going to give me this consolation prize. So I was like 'forget it, forget them, I'm going to find something else. But after doing some research and soul searching I found out that I could apply again."
In the mean time, Ro would not give up on his dream and instead used his time at Pierce as his own prep school and a stepping stone to a four year university. It took a little longer than expected but he was eventually accepted into West Point for the Fall semester.
"As of right now, I am 100% committed to attending West Point in the summer," Ro said.
Once he gets to West Point, Ro plans to pursue his passion for baseball and basketball.