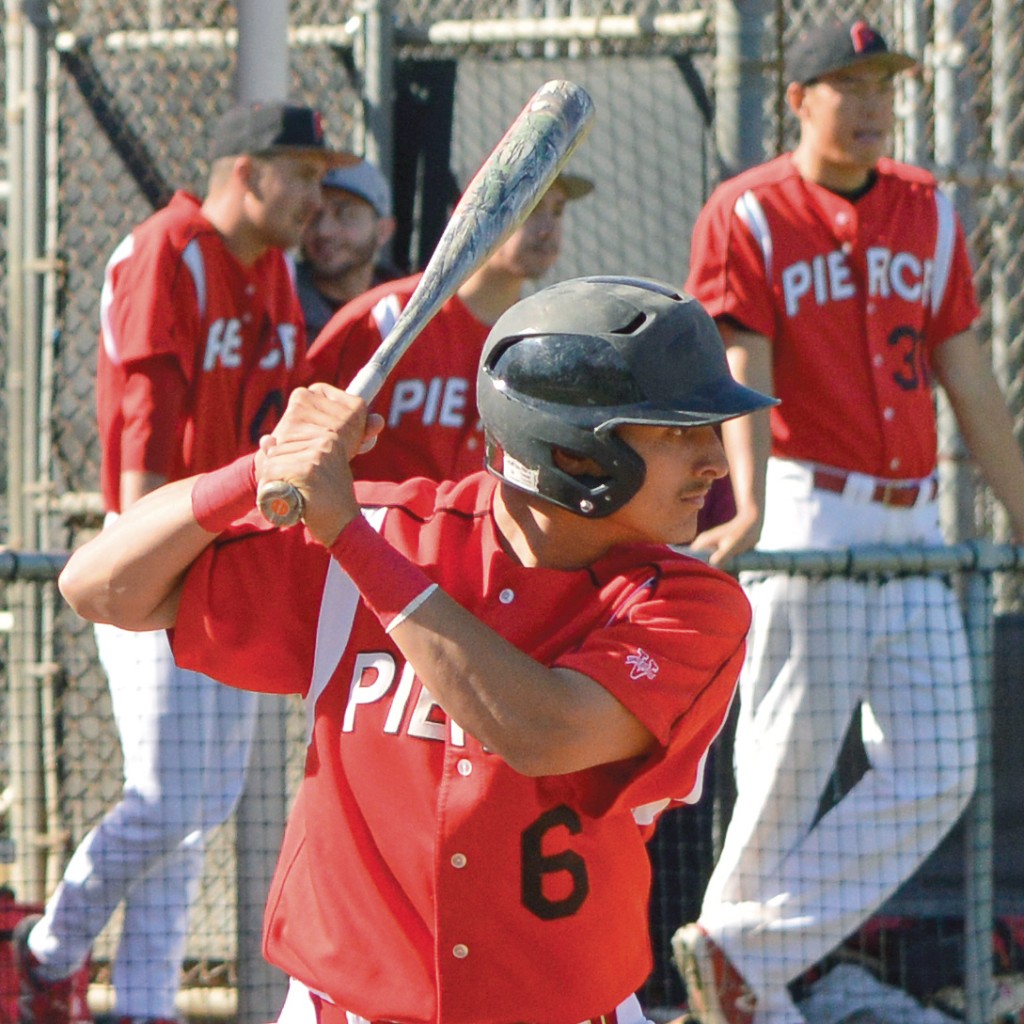 In his last season as a Pierce College Bull, sophomore center fielder Joe Moran had an on base percentage of .317 with five doubles and four triples. In the last game of the season, Moran went 1 for 4 but hit the game winning single in the bottom of the 10th inning to win the game against Cuesta College on Friday, April 24. 
How does it feel being named POTW?
"It's a great honor to be named POTW. It's something that I always strive for."
What do you think about how your team did this season?
"We had our ups and downs.But there was a lot of good. Some things needed improvements. We could have got some wins earlier. We did well in conference despite not being in the playoffs. We have a lot of talent coming back.
Do you model your game after any specific professional athlete?
"I model my game after Derek Jeter. I grew up watching him play, my entire family are fans of the New York Yankees. I try to play hard, 100 percent like he does. I try to model my game after Jeter's overall game and leadership out on the field. I try to be vocal when I have to."
Do you have a pregame ritual?
"I do. I have a playlist I go through while on my way to the field. Before I step onto the field I listen to one specific song, it's "Alright" by Logic.
How did you feel having the game winning hit in the last game of the season?
"It was awesome, especially because I had a rough year. There's nothing like having your team storm you after getting the game winning hit on your last at bat with the team."