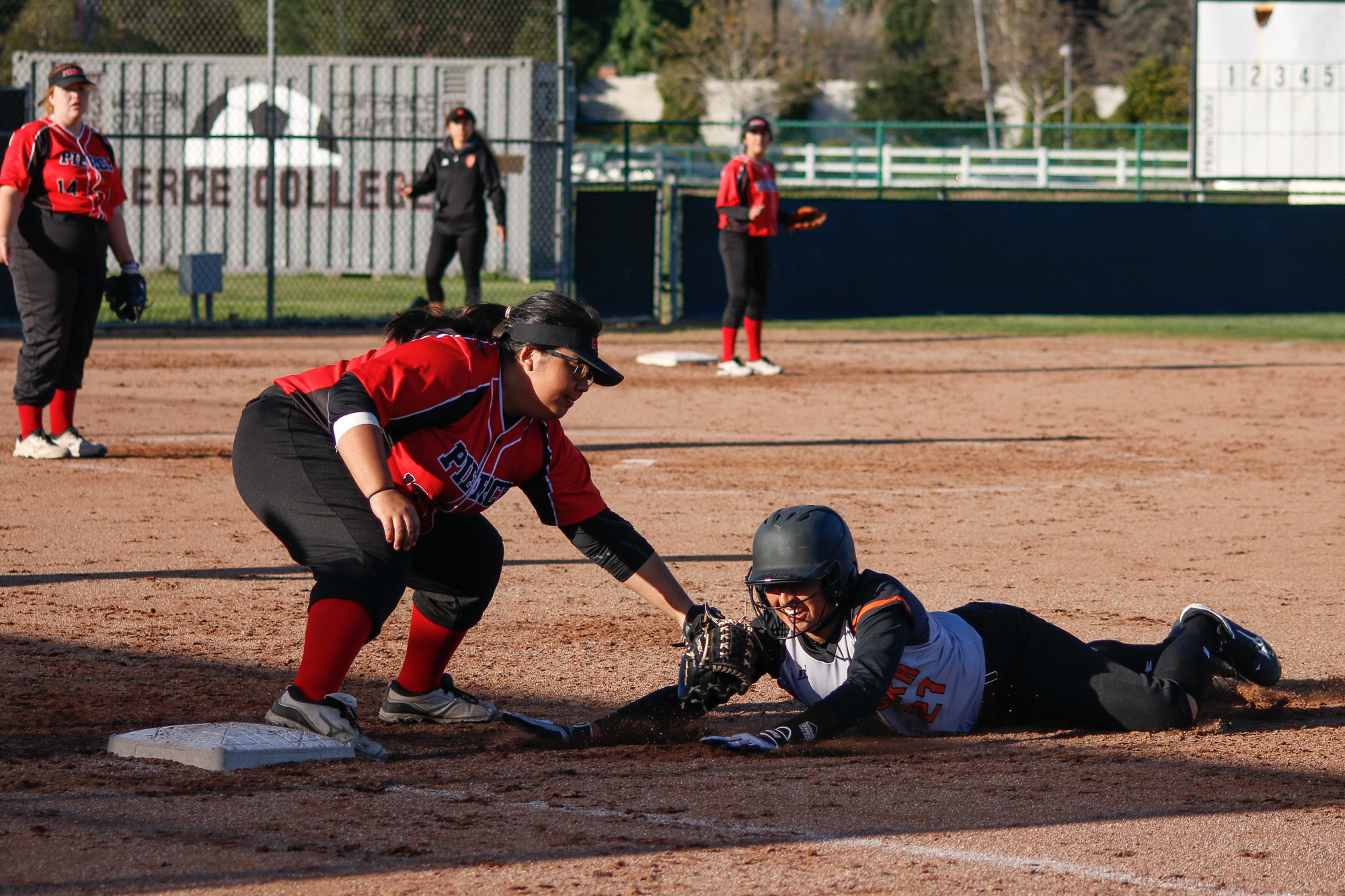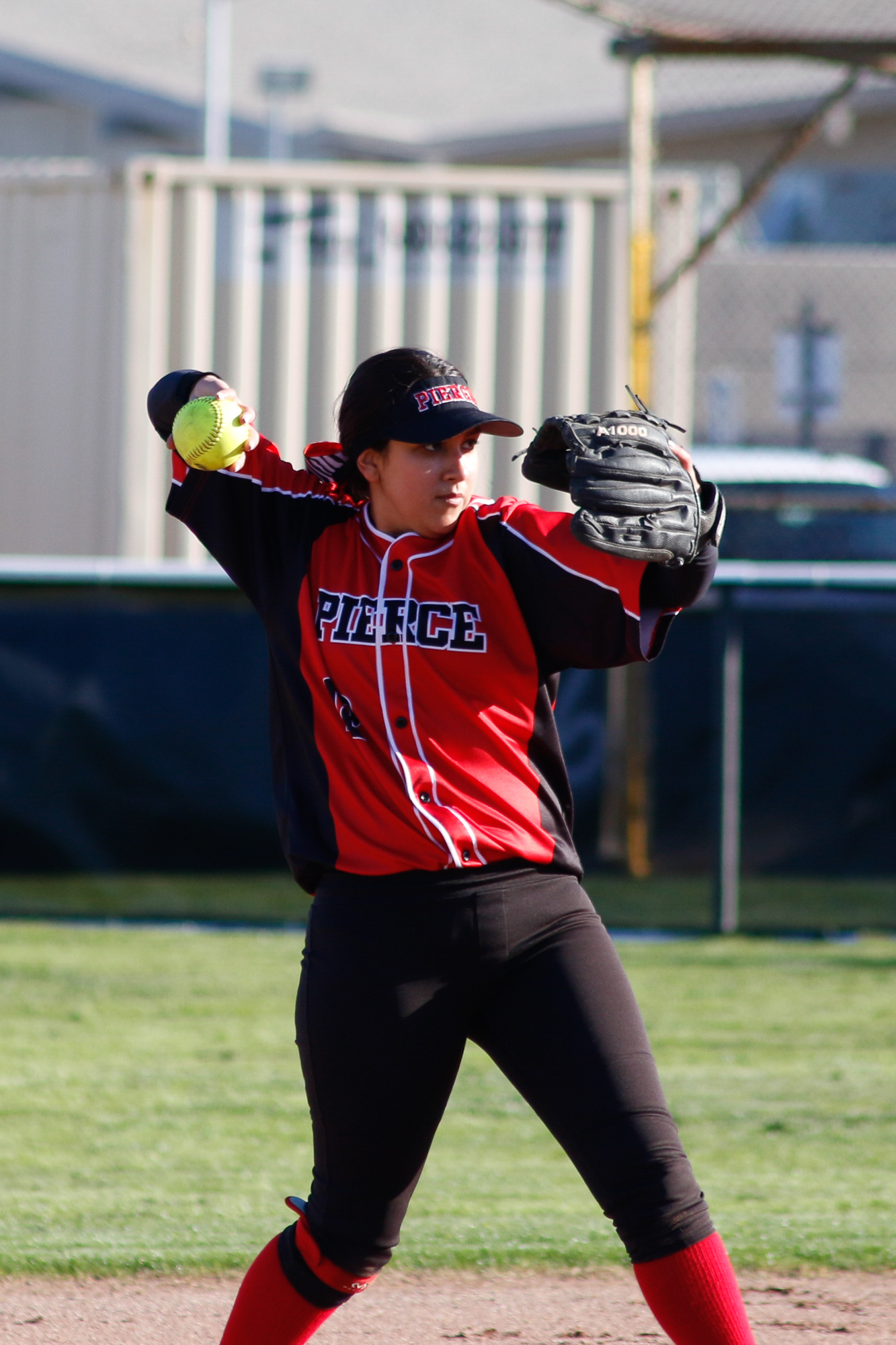 The Brahmas suffered their largest defeat of the season losing to Ventura College 22-0, bringing their overall record to 0-4.  
Brahmas catcher Maria Palacios acknowledged the defeat.
"There's not much to say about the game," Palacios said. "We lost by a lot, and the only thing we can do is learn from it."
Palacios suggested that overthinking by players is the cause of the team's challenges.
"I feel like we're all thinking too much," Palacios said. "I think we're all in our heads right now. We just need to get out and get rid of those mental errors."
Ventura scored seven runs in the second inning and six more in the third, leading them to victory. Ventura softball coach Sonia Ford said her team performed well, recognizing a boost of energy in the third inning.
"They came through," Ford said. "When the innings are long it's hard to keep them focused on defense, but they did a good job. We had a good third inning. I think we had more energy: the girls came alive more, lots of talk. Defensively, they did well."
Pierce College softball coach Breanne Parr said that despite not scoring in the game, it presented a learning opportunity for the team.
"These kind of games are good for us in a lot of ways, because it shows us where we're at, and what we need to work on," Parr said.
The Brahmas have not won a game this season, and Thursday's game was another defeat for the team. However, Palacios thinks that the game was helpful in pointing out where the Brahmas need to improve.
"I think that it really helped us see where we need to attack on our weaknesses," Palacios said. "I think it's going to help us out in the long run."
The Brahmas faced difficulties in acquiring players for the team this year. Despite the low numbers, Parr said that the hard work the Brahmas are putting in is what counts.
Parr recognizes the challenges for the team this season, but is optimistic that progress is being made.
"We've put in a lot of work, and it's been a struggle to find numbers this year, but it's all in the process for us," Parr said. "We're making baby steps, and that's more our focus this year: developing, making the little changes every game, learning from each failure, and moving on to the next."