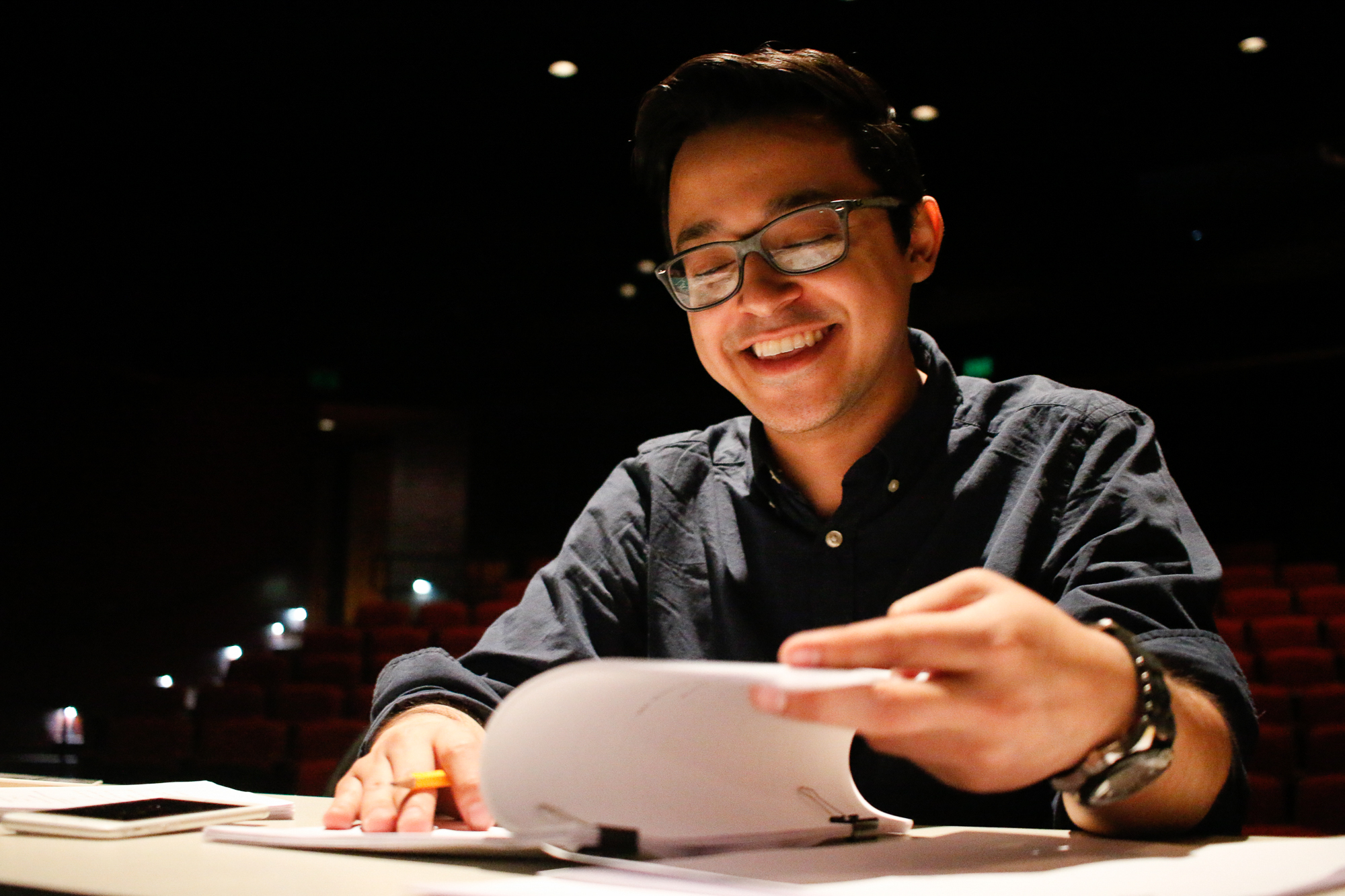 At 25, Erik Santos told his family he was leaving his life in Chicago behind in hopes of becoming a Hollywood screenwriter. The next day, he went off to chase his dreams.
Santos' love for film started when he was 5 when he watched a children's play with his family. Santos said his eldest brother would sneak him into R-rated movies like "House of a Thousand Corpses" and "Scream." This sparked his love affair with cinema and psychological dramas.
"I love character studies and trying to figure out why people do what they do," Santos said. "My dad once told me that nobody is born 100 percent evil or 100 percent good, it's society that makes you the way you are. That's something that I often think about while watching and writing films."
Santos took that passion for movies and wrote a script, that had placed among the top 50 best scripts in the ISA Fellowship Contest, an internationally renowned screenwriting competition.
"I had spent three years working on my script and it was so rewarding having all that work pay off," Santos said.
Santos is in the finishing stages of his short documentary "Before the Sun Goes Down," following young dancer Patrice Burton who raved that "working with Erik was like taking a breath of fresh air."
Burton, originally from Tucson, Arizona, dropped everything to follow her dreams and move to Los Angeles, a life altering decision that hit close to home for Santos, as he had taken the same leap of faith years before.
This documentary has a personal aspect that Santos would like to bring to the silver screen. "Before the Sun Goes Down" will be dedicated to longtime friend Danielle Heath, who committed suicide after a struggle with bipolar disorder. Santos said that she was one of the main inspirations for this film. The encouraging words he spoke to the film subject, Burton, were the words he would have spoken to Heath.
"She had so much talent as a filmmaker and director and photographer. She had such an eye for shots, but she just couldn't see it," Santos said.
Santos goal is to major in marketing and work in public relations for independent film festivals, a dream stemming from a time in Santos' life when he volunteered at an international film festival, ripping tickets and ushering guests to their seats. Santos recalls an encounter with an older woman who had sweat running down her face as she rushed to claim her seat.
"She had been running and was hyperventilating. She was very clearly scared because once a movie starts, you're not allowed to gain entrance," Santos said.
Speaking broken English and having only a newspaper advertisement to go by, Santos managed to bring the woman to her desired location: a screening of a foreign film.
"I saw how happy she was once we got there, and I realized that it was because this film was from her country and allowed her to hear her language and see her customs. I learned that day how important it is for people to be able to connect with their culture and have a home away from home," Santos said.
Inspired by this event, Santos planned to promote more foreign films once he got into public relations.
"I want to emphasize the importance of international films and teach both people from this culture and others how to learn about each other through film," Santos said.
According to his former theatre Professor Valerie Grear, Santos has the potential of fulfilling these dreams.
"He was the model student and showed remarkable promise. I have no doubt that he can accomplish whatever he sets his mind to," Grear said.
Santos acknowledges that many people out there share not only his passion for film, but also a desire to keep challenging themselves.
"Hollywood has turned into a machine that produces negative stereotypes, Santos said. "Leaving an entire group of people to suffer the consequences. My goal as a screenwriter is to break down that machine."