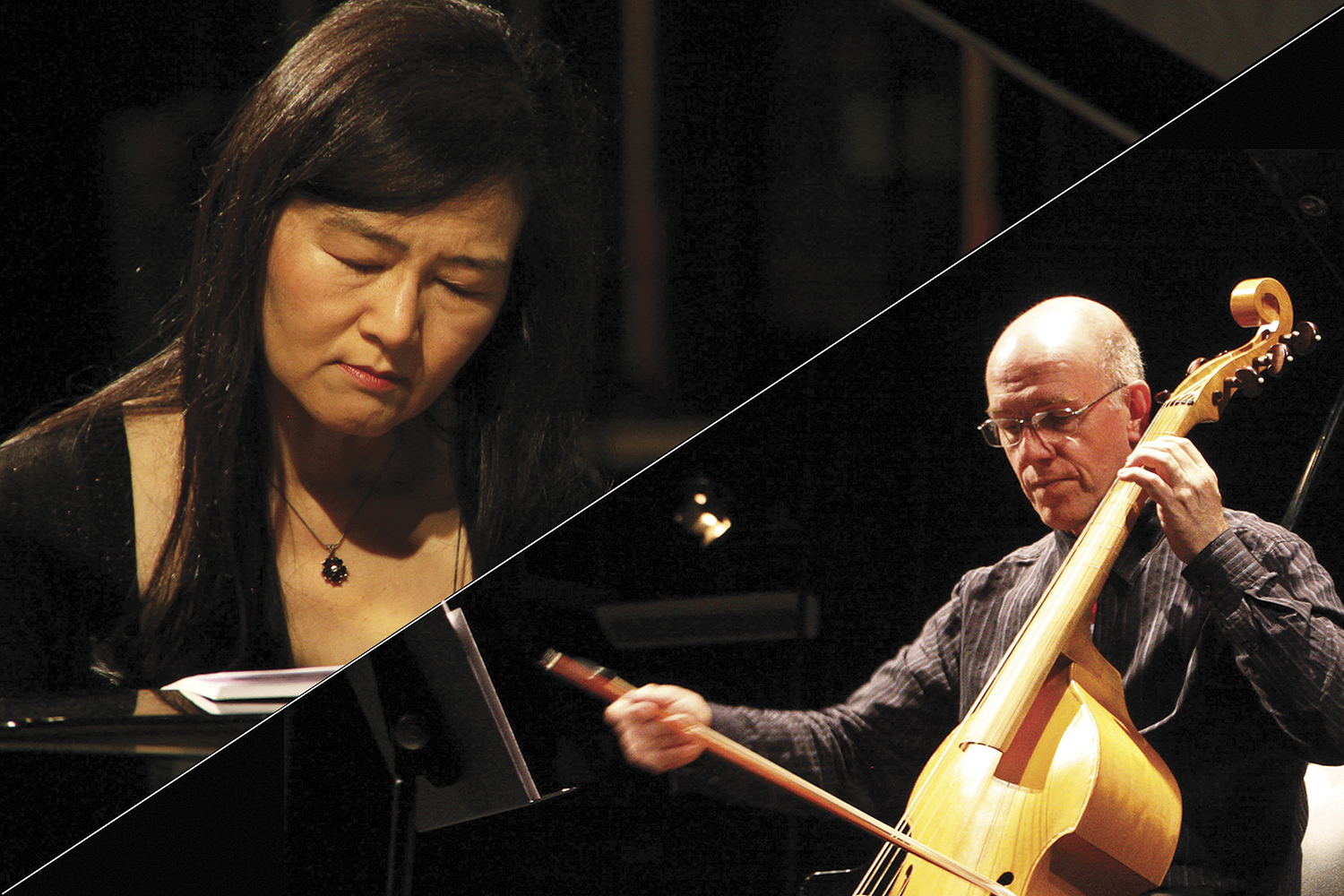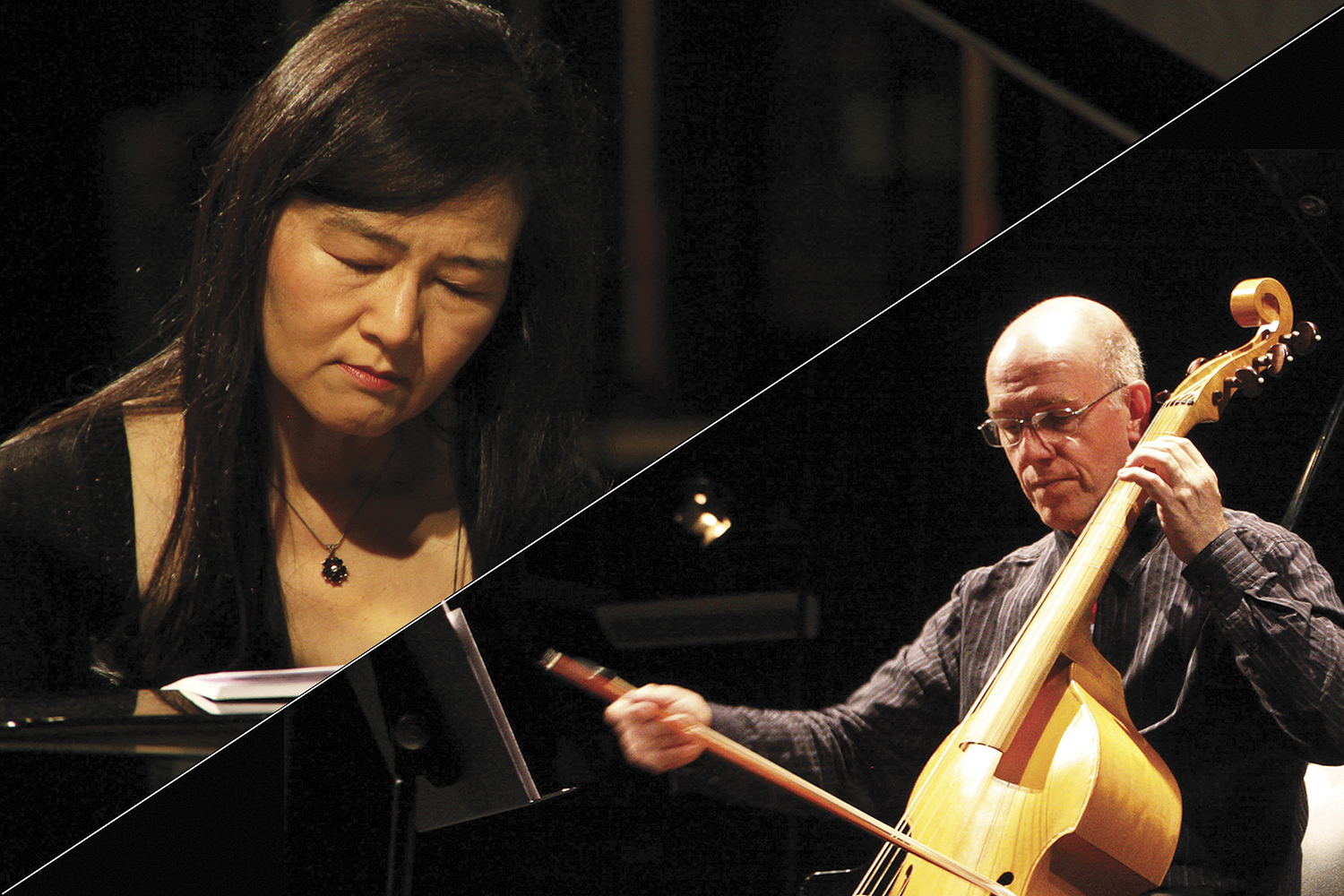 White stage lights reflected off the sleek black piano and shiny, nut-brown cello as the musicians blended the sounds of their instruments into one harmonious song.
The Belrose Duo performed March 2 in the Performing Arts Building as part of the ASO-sponsored afternoon concert series.
The Belrose Duo is comprised of husband and wife cellist David Garrett and pianist Junko Ueno Garrett. The couple said that music has been the center of both their worlds at an early age, which is what brought them together many years later.
Junko Ueno Garrett began playing the piano at 3 and David Garrett started playing the cello at about 5.
"This is actually the first time we have played together in a long time," Junko Ueno Garrett said. "We are so busy, we actually have to make appointments to be with each other."
The concert began with David Garrett playing "Sonata V" from "L'echo du Danube" by Johannes Schenk on the viola da gamba. The cello and gamba are part of the string family, but both give a distinct sound when played.
David Garrett gave greater details and demonstrated the gamba, from hand positions on the bow to the stroke, to further display the intricacies to Pierce students, like Zach Porter.
"I enjoy listening to classical instruments, but they actually scare me," Porter said. He said that the sophistication and history behind classical instruments makes them a bit intimidating to play, though he doesn't mind admiring from afar.
Junko Ueno Garrett began her portion of the concert with "Two Nocturnes," composed by Fryderyk Chopin. Both pieces ranged from fast tempo high keys to slow and low sections.
She said that to be a true pianist you must take it "one step above" and live the music you play.
For the third and final set, the duo took center stage to play a sonata by Edvard Grieg. David Garrett played the cello while Junko Ueno Garrett played the piano. The performance demonstrated the relationship between the musicians and their instruments.
"We have played a lot together, but the key to our playing is more of listening rather than playing," David Garrett said.
The two explained how playing with another person is about needing to listen for your moment, but not overtake the other. They compared it to dancing and how one must trust their partner as well as compliment them.
The concert came to a close with a round of applause and questions from the audience. One audience member asked, "Of all the pieces you have played today and ever, which is your favorite?" David Garrett responded, "Whichever is next."
The next concert will be on March 9 at 12:45 p.m. in the Performing Arts Building featuring the Mahlai-Panos Project.