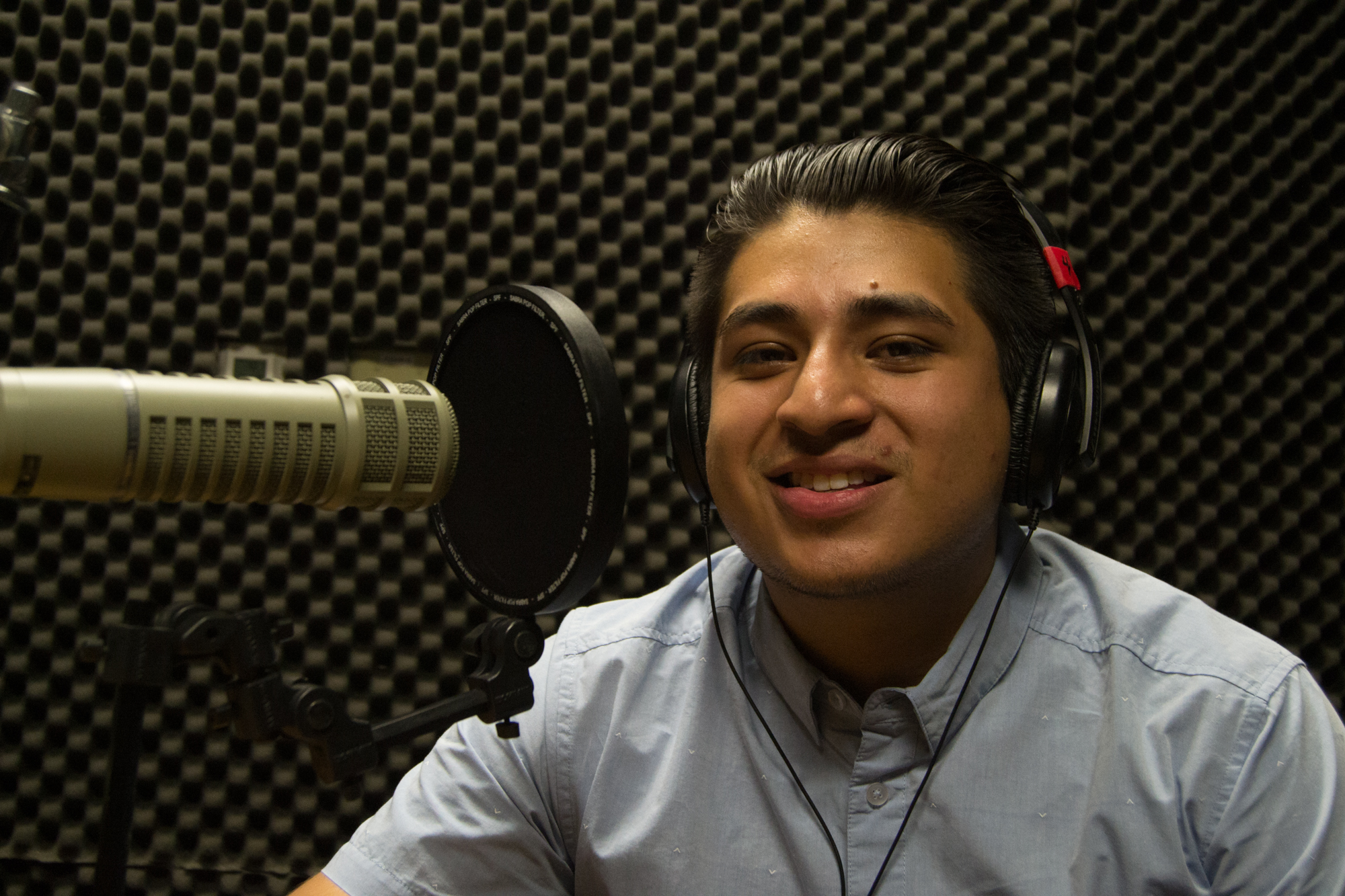 From commercial work to weather broadcasting, Bryan Rojas, a media arts freshman, always had an ear for the radio. Interning and working for a number of stations in the San Fernando Valley, his passion for the airwaves began when he first heard the comedic stylings of the "king of all media" Howard Stern.
"I've had an interest in broadcasting and radio since I was 8 years old," Rojas said. "Instead of watching television, I was always listening to the radio, listening to Howard Stern. Even though I was too young to be listening to him, I liked the way he talked and I thought, 'Wow, I want to be this guy when I grow up."
After graduating from Reseda High School, Rojas immediately started applying for internships and other job opportunities. He has worked on radio productions such as Sports USA Media, an online radio station for college sports and NFL football, as well as weather forecasting and disk jockeying for Santa Clarita radio station KHTS AM.
Rojas has also done voiceover commercial work for College of the Canyons and local businesses, smoothing out an entertaining and charismatic radio persona.
"Out of all of my cousins, I could always tell that he had this charisma about him. He was a little entertainer," said his relative Ericka Palafox. "When it comes to his goals, he's dedicated, determined, and passionate."
He enrolled at Pierce College in spring 2017 to become a more well-rounded performer in the media arts field. Not only has it allowed him more experience in the craft, but it has also given him a feel for what his future in radio might look like. Pierce College has also presented Rojas with a number of opportunities and other career paths, inspiring Rojas to branch outside of radio.
"I want to be what you call a 'handyman' in the arts," Rojas said. "I don't just want to stick to radio. I want to branch out from radio to television, all that stuff. I want to do it all."
Childhood friend Claudia Godoy said that Rojas has a lot of motivation, a positive attitude and is always determined to learn new things.
"I asked him once what his plans and his career goals were, and he told me he wanted to be a radio broadcaster," Godoy said. "I had never hesitated or thought things were impossible, but something about his career choice gave me second thoughts. He named me a couple radio broadcasters and he said, 'If they can do, it so can I.'"
She was no longer hesitant about his career choice after she saw how driven he was and how much he had grown within a few years. Godoy said she was impressed to see him graduate high school, start college and receive internships and job opportunities in such a short amount of time.
"He gave me a whole explanation on the plans he had, and since then, I've seen how motivated he is, and I knew he was going to be able to accomplish his goals," Godoy said.
Rojas has his ambitions set and is very optimistic about the future of his career. He wants to climb up the social ladder from disc jockey to renowned radio host. He is planning out and picturing his next 10 years.
"I'd see myself already established in the radio industry," he said. "I'd have my own show and have my work recognized. My main goal is to have a syndicated show."
His peers foresee many great things in store for him and his career.
"I see Bryan going places. I mean, how can I not," Palafox said. "I look at him, and I see so much potential. Bryan Rojas, don't count him out. I'm sure we'll be seeing more of him."