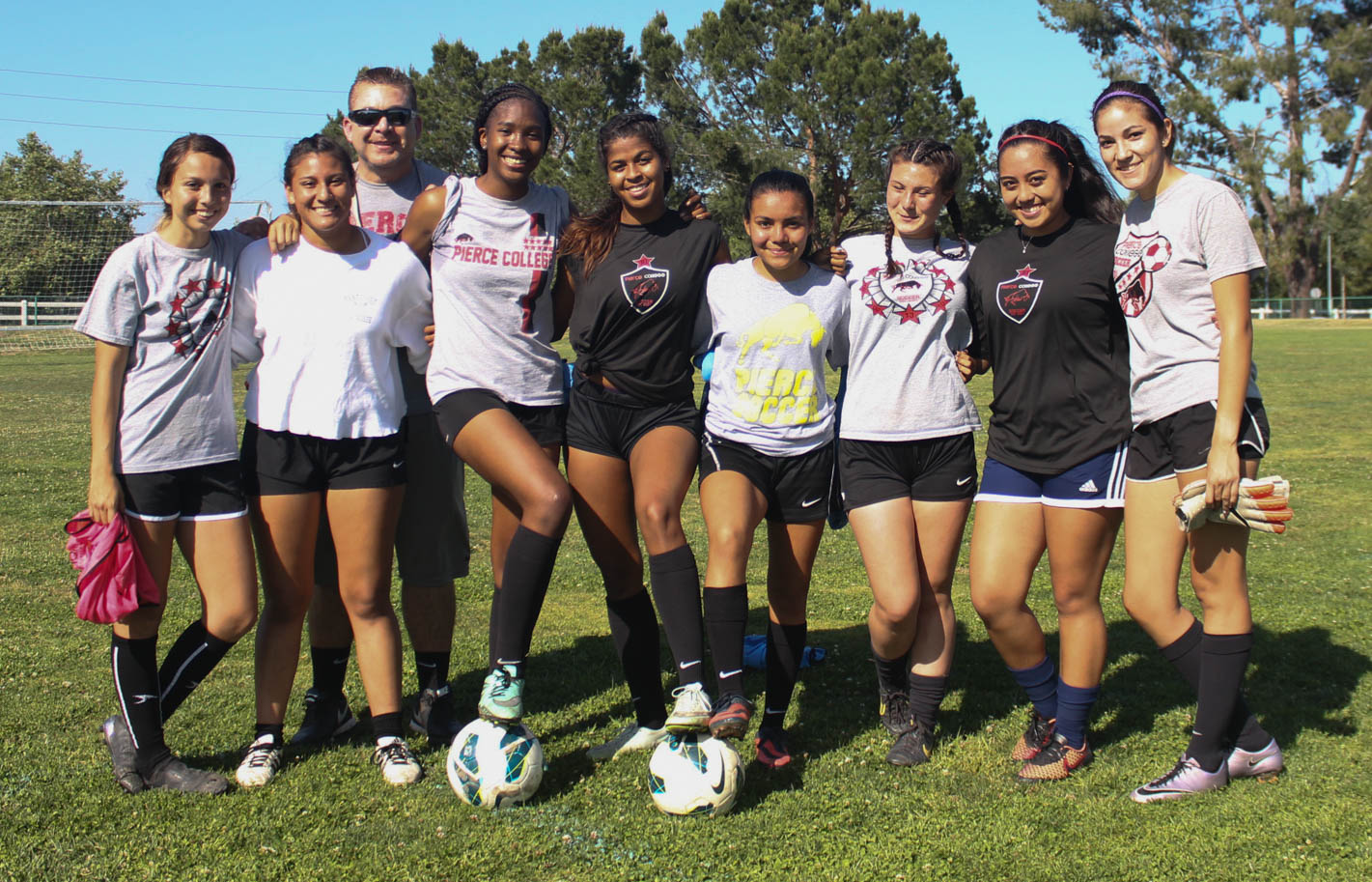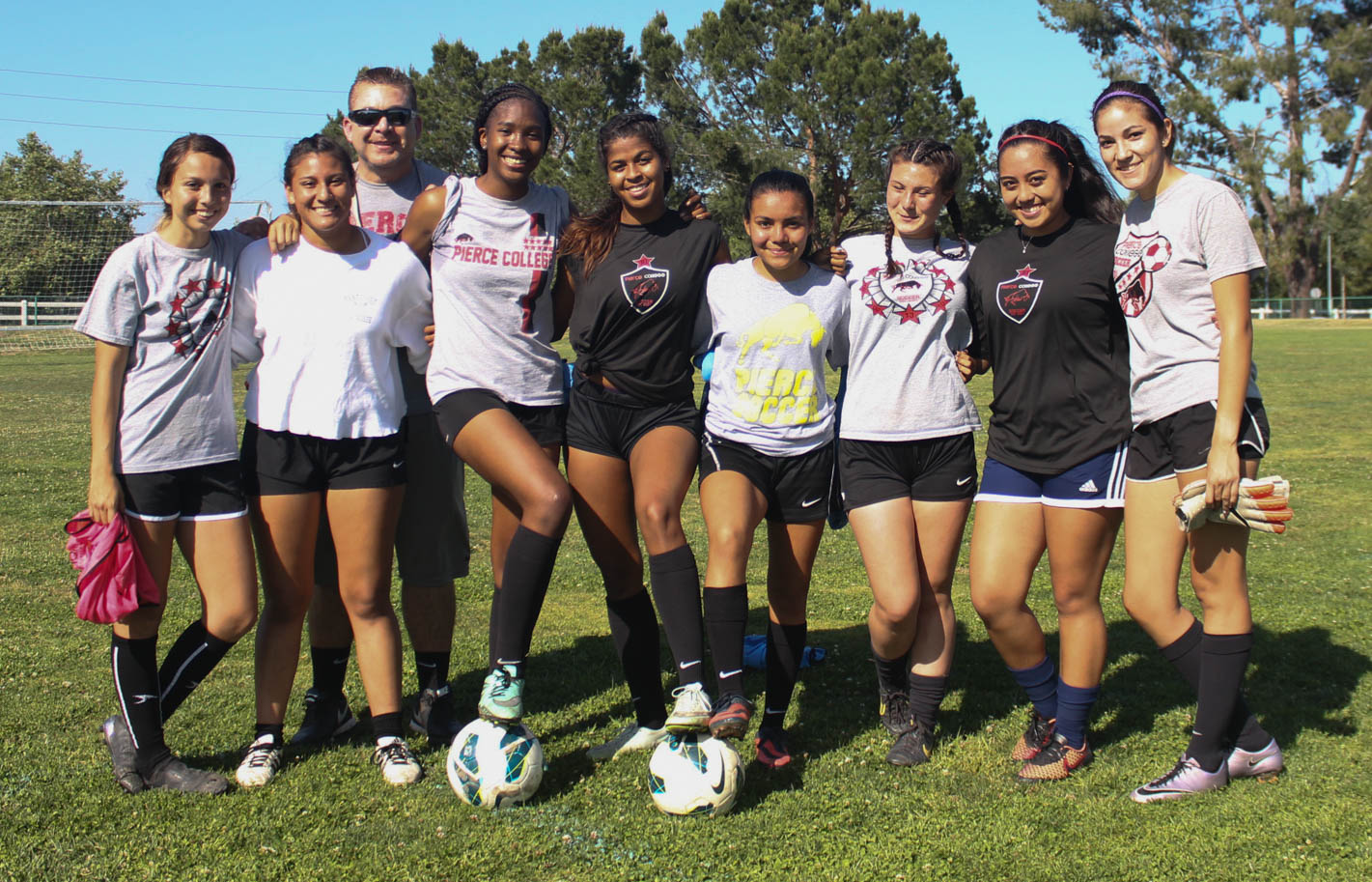 The Brahmas look to shake off a first-round playoff exit last season and get back to their winning ways. While Pierce has made it to the Final Four in 2003, 2005 and in 2010, it has fallen short of the ultimate prize.
With the first game of the season three months out, the Brahmas prepare to not only win another conference title, but to obtain their first state championship in program history, with the help of some new additions.
"We had a hard time last year because we only had one goalie, Brianna. She did good but we only had one and we definitely need two," head coach Adolfo Perez said. "We went out there and got another one, and hopefully it works out. It's always good to have two goalies instead of one."
According to Perez, there will be another new key player, center midfielder Jennifer Veliz.
City Player of the Year this previous season at Taft High School, Veliz admits to a bit of intimidation coming into the upcoming season as a recent high school graduate.
"I feel like a baby coming onto this team," Veliz said. "I have two good friends and club teammates that are going to be playing on the team this season as well. Having them makes it a little less intimidating."
According to Veliz, she is looking forward to playing more competitive soccer this season.
"Playing with a new team is always exciting," Veliz said. "I met some of the girls recently, and I can already tell we're going to get along really well. I'm excited to be playing alongside them. Hoping for a championship this season as well."
Perez says that he is excited for what this year is going to bring.
"The chemistry is a lot better than it was last year," Perez said. "The girls are really united in the group, and I think it is going to be really good for us."
Team captain Ashley Oviedo, outside midfielder, said that the team and herself have been training hard and will continue to train during the summer to be fully prepared when the season starts in August.
"We've been training over the spring every Tuesday and Thursday," Oviedo said. "For the summer, we will be working out three times out of the week. Two hours dedicated to pure field, work, fitness and an hour training in the gym."
According to Oviedo, she is looking forward to the away games this season.
"We are going to have a lot of away games this season," Oviedo said. "I feel like the team excels better when we are away, and it brings us closer together."
The first game is scheduled for August 25 against Miramar.
Perez said she hopes to be blessed with another conference championship this season.
"We have been winning for sixteen years," Perez said. "We have eleven conference championships, and we are looking forward for our twelfth this season."