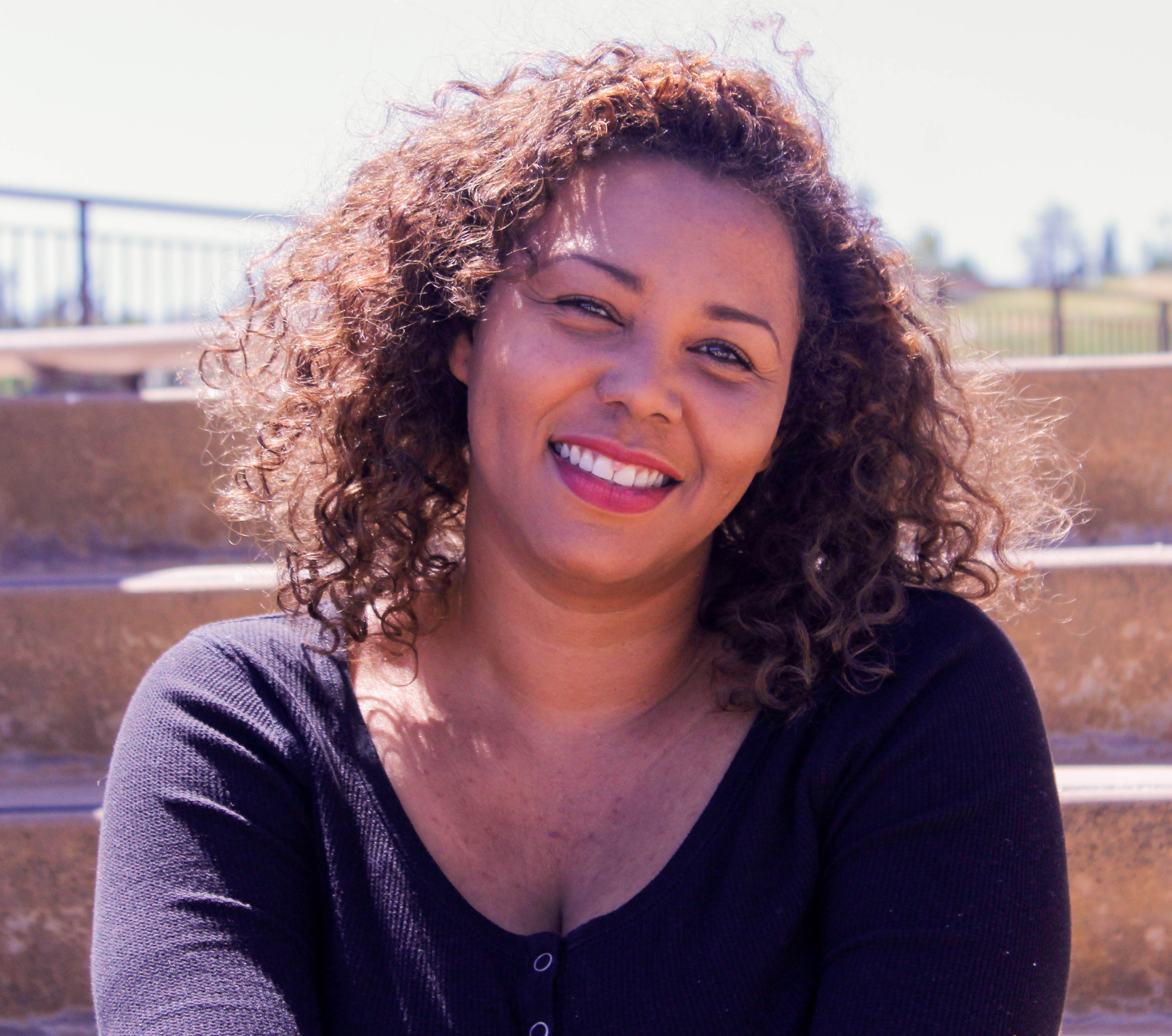 With cherry red lips and bouncing curly hair, Leah Foster lets a flurry of rehearsed lines escape from within, as student actors leap and sing around her during a rehearsal for her fifth show on the mainstage.  
Leah Foster has been performing in plays for the Performing Arts Department since she registered at Pierce College in 2013. Foster has since performed in "Independence," "Sherlock Holmes," "Cabaret" and "Vanya and Sonia and Masha and Spike." "Hairspray" will be her fifth show at Pierce.
Outside of Pierce, Foster is a Screen Actors Guild (SAG) member, with a growing resume of  voiceovers, commercials, television and film roles.
"She can do comedy, drama, she sings, dances, and acts; she's a triple threat," said Theatre Instructor Shaheen Vaaz.
Foster is involved in many of the performing arts classes offered at Pierce, and she spends a lot of her time on campus. In addition to theater, she is also a part of the choir and performs in dance concerts. She takes dancing and singing classes to continue to sharpen her skills for future shows.
"When I had the opportunity to be here, it intrigued me, and I was surprised at the amount of professionalism from everyone that is a part of the Pierce Theatre Department," Foster said."From the sound people, to the lighting people, to the directors."
The staff was impressed with Foster as well. Vaaz discovered Foster during her first audition.
"She came into auditions and blew us all away. She was so entertaining and professional, and I've casted her in every play since."
Performing Arts Department Chair Michael Gend, who has known Foster for four years, describes Foster as having a great sense of humor, being down to earth, and bringing positive energy to the room.
Foster said it is important to create a good support system and tries to implement that encouraging environment among her staff members.
"I have a boyfriend of 14 years who is also an actor. It's great because he understands the struggle," Foster said.
Foster has been through the difficulties of a journey in the media arts such as finding work, losing roles and not booking a part.
"It's difficult to break into the theater scene in Los Angeles," Foster said. "Like with almost anything else, there is so much competition. But the industry is changing. There's more diversity right now, so it is a good time for people of color to have an opportunity."
She's optimistic about her future with theater, and the difficulties she went through didn't discourage her from pursuing the stage.
One of Leah Foster's biggest inspirations is Viola Davis, who has been the only African American woman to be nominated for three Academy Awards.
"Her commitment and integrity is what I admire," Foster said. "I've been doing this for many years, and she's one of those that didn't become mainstream until she got older, which is a big inspiration and keeps me pushing myself."
Foster's peers believe her skills, personal qualities, and business sense make her a successful stage performer.
"Leah has life experience with acting and brings those skills when it's time to perform. She also knows how the business works," Vaaz said. "She's a leader."
Foster has a fierce loyalty to the Pierce Theater Department, but has set her sights on furthering her career in television.
"Right now, my goal is to be on a TV show. I just had a huge audition for a series regular, but I'll always want to be a part of Pierce's theater," Foster said.
Foster's persistence and dedication to her craft makes her a strong competitor in an already very competitive business.
"She's a very talented, dedicated actress and has great work ethic, which is what you ultimately look for," Gend said.
Leah Foster's next performance in "Hairspray" will be the grand finale of the LAPC Theatre Season. The first performance of  "Hairspray" will open on Friday, May 5, and will run through Sunday, May 14.