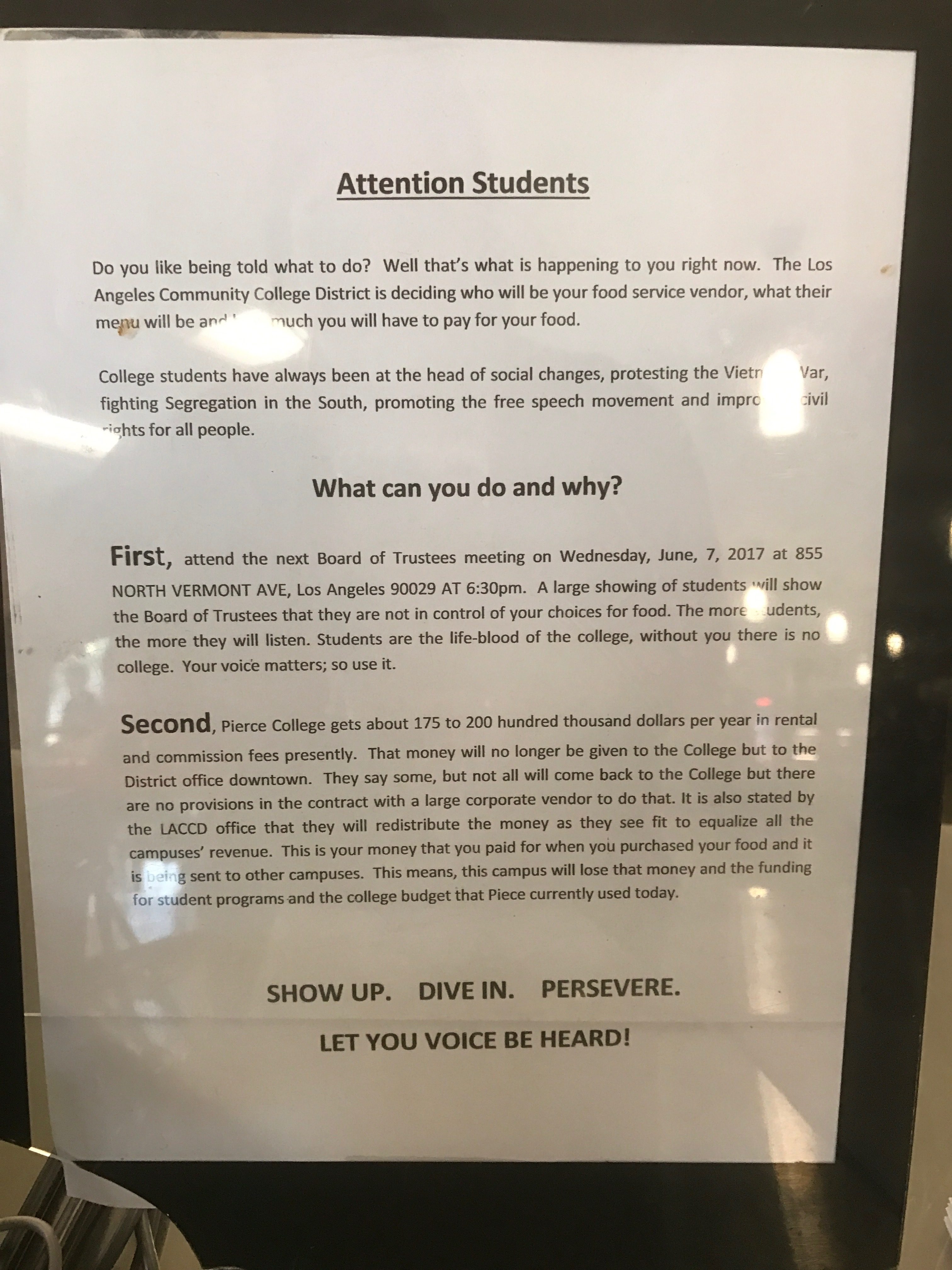 Falafelicious Catering is providing transportation for students to the Board of Trustees meeting on Wednesday June 7, at 4 p.m.at Los Angeles City College. Students are asked to sign up at the Food Court to reserve a seat. The bus is is leaving at 4 p.m.
Falafelicious Catering owner Ofir Bass is organizing the transportation for students to City College to give the student body a chance to be heard.
"It's very important that the student's can speak up and say something. latest car newsThey have a choice to choose their own food vendor as opposed to the kind of food they're going to have," Bass said.
Bass said their petition has reached about 4,000 signatures since they've displayed the list in early May.
Bass said he is worried students will not come to the meeting on time and have a chance to speak, so he is asking students who are interested in speaking to reserve a seat.
"Every person get's three minutes to speak," Bass said. "We figured we could rent a bus and help everyone get there on time."
When we first unveiled Windows 10 in September, we outlined our plans for a new era of Windows. Windows 10 Product Key delivers a host of new technology that makes interacting with your PC more natural than ever. And it just keeps getting better.
Bass said the protest from here to Van Nuys City Hall was a success because students had an opportunity to speak.
"There were about 15 students who got to speak for about an hour, and that really makes a change," Bass said. "The Board of Trustees don't really listen to the vendors, they listen to the students, so we figured if we helped everyone to get there, that's going to help us and everybody that want us to stay."
Bass said he is asking students to provide their phone number and email to estimate what kind of transportation they should provide.