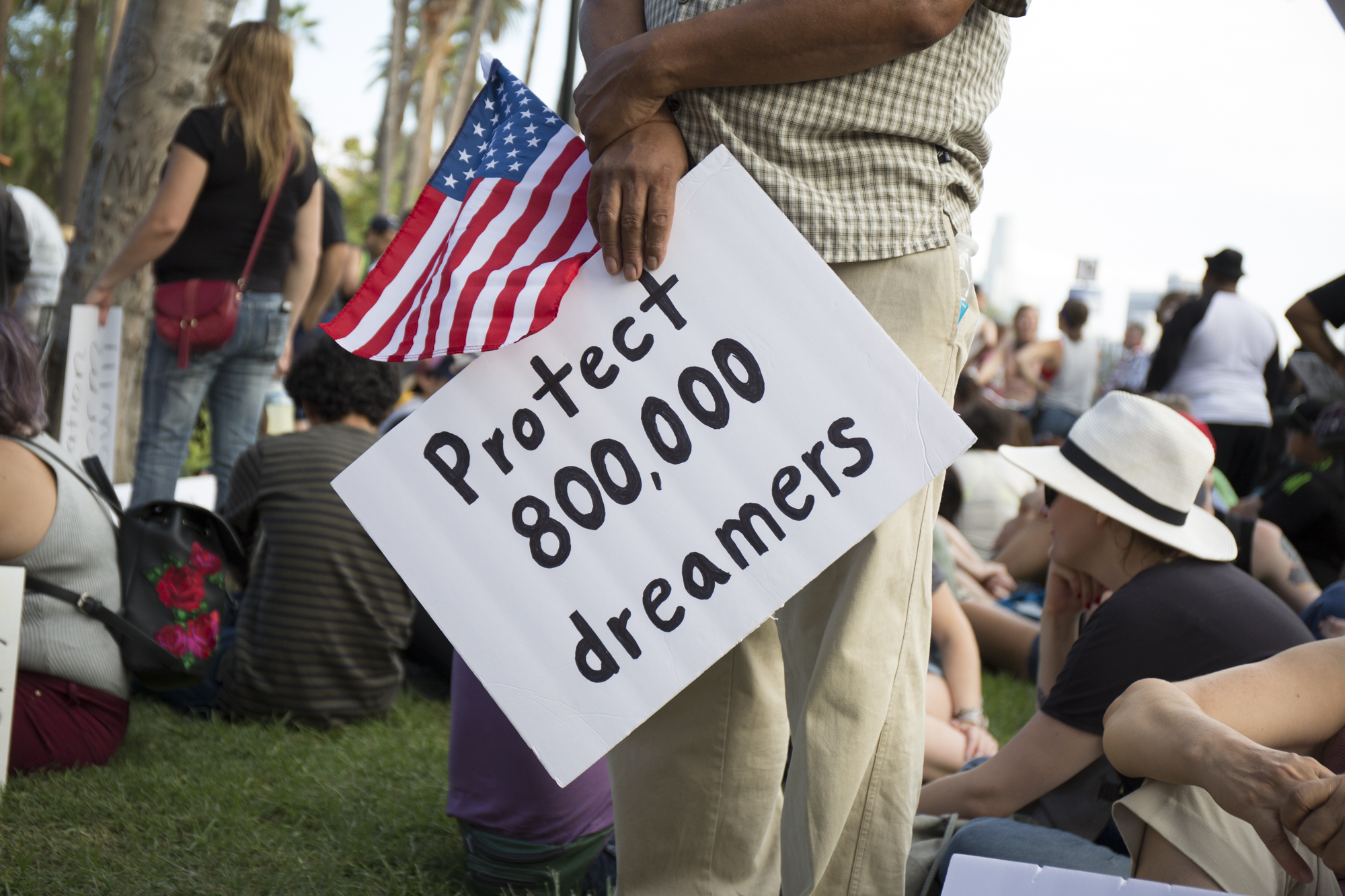 As a reaction to President Trump's decision to end the Deferred Action for Childhood Arrivals program, hundreds of protesters assembled in solidarity with DACA recipients.
The Defend DACA March was organized by 10 local activist groups, which included AF3IRM National and UndocuMedia. Community leaders gathered the protesters for a rally and prayer, which began at 3 p.m. at McArthur Park and ended at Union Station.
A group of Trump supporters situated on the corner of 6th and Alvarado Streets. They held up signs and shouted their approval of the Trump's policies. Police officers worked to keep the two sides separated.
Guest speakers expressed their fears and frustrations at the decision and talked about how many students will be affected.
"I have been a teacher for 26 years," Yolanda Varela-Gonzalez said. "My students have been here since they were babies, and this is the only country they have ever known. What we are going through right now, Donald Trump, is unacceptable."