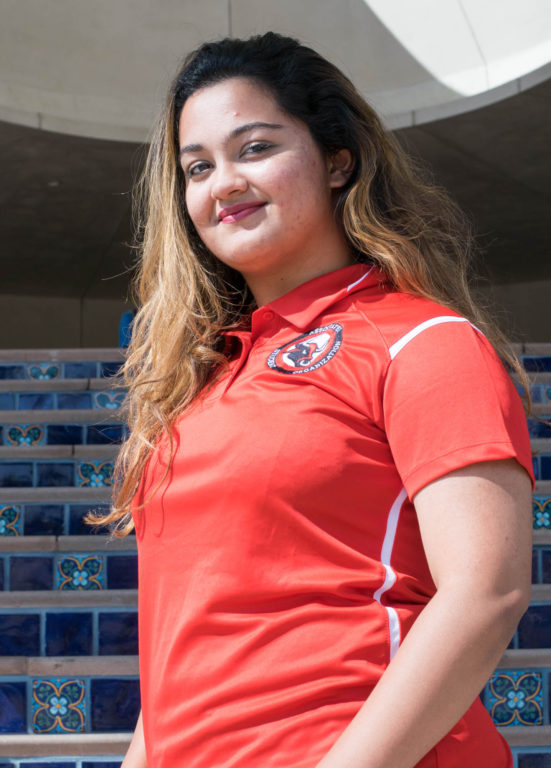 Just three years after coming to the United States, Isha Pasricha, 19, wants to make a difference by representing the student body on campus as the vice president of the Associated Student Organization.
In addition to representing Pierce, Pasricha is also on the Board of Directors for the student senate for all California Community Colleges.
She attends monthly board meetings in Sacramento, proposes resolutions and implements laws that are later taken to the California Community College Chancellor's Office to be approved and put into effect for all 114 community colleges in the state.
As a political science major, she wants to become a human rights lawyer. According to Pasricha, she is passionate about the field of law because her parents love advocating for the rights of others.
Born in India, English is Pasricha's second language. She said she is making her parents proud by helping others and being a leader in student government.
"My parents sacrificed so much to get me where I am today," Pasricha said. "This is the first step toward giving them what they deserve."
Pasricha said she decided to join ASO because she did not feel accomplished after graduating from high school. As vice president, Pasricha is responsible for conducting weekly meetings with faculty and staff, and is also in charge of sending out the agendas for all clubs and organizations.
"I love public speaking, and honestly, I thought I was going to be the lonely kid who doesn't have friends at all," Pasricha said. "And now, it's like the opposite of that. I literally know everybody and all the faculty and staff."
Pasricha is also a peer mentor to Pierce students, helping them with anything school related.
"Out of all the positions that I am in, this is the one I enjoy the most," Pasricha said. "Being involved at Pierce College, working around, makes me feel important."
Lara Conrady, the co-advisor of ASO, has known Pasricha since her start at Pierce. She met her during Go Days when Pasricha was deciding to get involved in clubs and organizations.
"I have seen her grow as a student and as a leader over the past year," Conrady said. "She is a big student advocate who loves listening to what students need and takes her position very seriously."
Pasricha wants to motivate students to not be afraid to follow their dreams.
"There is no harm in trying. The sky's the limit," Pasricha said. "I wasn't very confident when I turned in my application, and a year later, I am vice president of the thing I was so scared of."
ASO President Efren Lopez knows Pasricha very well and is excited to share an office with her. They will be leading the student government this year. According to Lopez, Pasricha knows how to inspire and motivate others.
"She's a really good communicator and really knows how to get the idea across. She makes sure ASO is going through everything promised," Lopez said.
Pasricha looks forward to a great year and hopes to help fix the student homeless problem in LACCD. She wants to make sure every student has food and shelter by creating a sustainability program that helps those in need.
"It's easy to get to success, but it's harder to maintain that success," Pasricha said. "But, this is just the beginning."