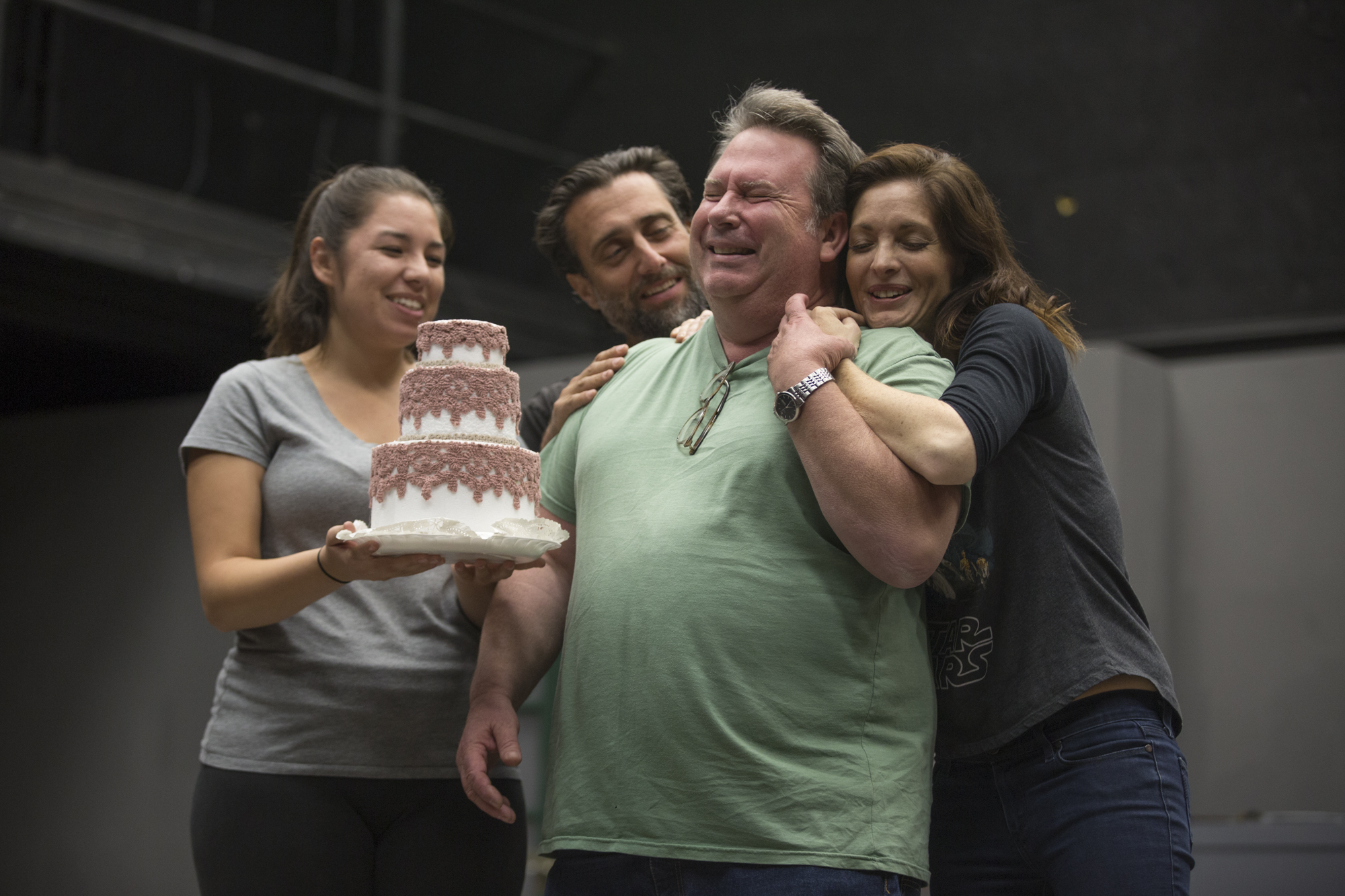 A name of a play doesn't make a show, but it certainly can bring attention to it.
Last semester, the Pierce College Theatre Department's "Bad Jews" caused controversy, yet the show sold out its entire run.
This semester, Pierce is at it again, but this time, the obscenities are more apparent.
The Theatre Department chose the comedic play "Stupid F****** Bird," a metatheatrical play by Aaron Posner, based on "The Seagull" by Anton Chekhov.  
The contemporary piece, which was written in 2013, had been eyed by the Theatre Department since its release, according to theater manager Michael Sande.
"It is a play that we had been looking at since it premiered," Sande said. "As soon as the rights became available for us, we said we definitely wanted that."
According to Sande, the explicit title will not affect ticket sales.
"We've done many plays in which the f-word is used," Sande said. "We've had full frontal nudity on stage before. You can't please everybody, and there will be a few that will be offended by this title and won't buy it. It's not going to be everyone's favorite show, but I think by and large, especially with a student audience base, we just kind of knew."
One reason for choosing the play, according to Sande, was because of its ties to Chekhov.
"Because it is a take of Anton Chekhov's "The Seagull," it allows our students to have accessibility to someone like Anton Chekhov, who is a very complicated playwright. His plays are classic and older, but the theme is the same," Sande said. "That's specifically what we were looking for."
According to director Anthony Cantrell, the play is about using art to create change in the world.
"It is a huge debate," Cantrell said. "Our play is about that because even the characters in the play do not agree. I do feel art has that transformative potential, so I wanted to see how I might dig into that debate with this particular play."
Though the play discusses the question of art's place in the world, it also includes love triangles within the plot.
"You have the debate of the role of art in society, but how do you get through life dealing with the fact that not everyone you fall in love with, will love you, and how you make decisions in life with those passions and disappointments ever present in your life," Cantrell said.
Cantrell said that Posner keeps Chekhov's ideas alive by giving actors and the director flexibility about how they fulfill scenes, while still maintaining what the author originally wrote.
"One of the primary ways he does this, is in the stage direction. The playwright will give you suggestions and finish those suggestions by saying 'or not,'" Cantrell said. "All those 'or nots' mean that we have a tremendous latitude of how we fulfill the text. That does not mean that it gives absolute freedom."
According to Cantrell, the play will have moments where the dividing line between audience and stage will blur.
Cantrell said that he was originally drawn to the play because he is a huge Chekhov fan.
"He presents amazing challenges and an unending series of choices about character development and what he is trying to say about life and about art and relationships," Cantrell said. "He is a playwright that doesn't necessarily give you easy answers or structures his play in an easy format."
Jon Michael Villagomez, who started taking classes at Pierce's Theatre Department last semester, plays Con, the character the ensemble pivots around.
According to Villagomez, he tries to not get too attached to a script while auditioning, but it was different with "Stupid F****** Bird."
"I read the play, and I fell in love," Villagomez said. "I was so obsessed with it, and it was all I could think about. I wouldn't shut up about it."
Villagomez said he hopes the play will affect the audience on a basic level, and that viewers will connect with it.
"I'd love for it to shake them and make them think of the value of art and the state of the world and arts' ability, if it has any, to change the state of the world for the better and to be a place to facilitate conversations, thought processes and expand your perspective," Villagomez said. "Ideally, I'd want it to make the world a better place. Do I know if it's capable of that? No, but I hope so. I hope so."
"Stupid F****** Bird" premieres Friday, Oct. 20 at 8 p.m. and will run until Sunday, Oct. 29.