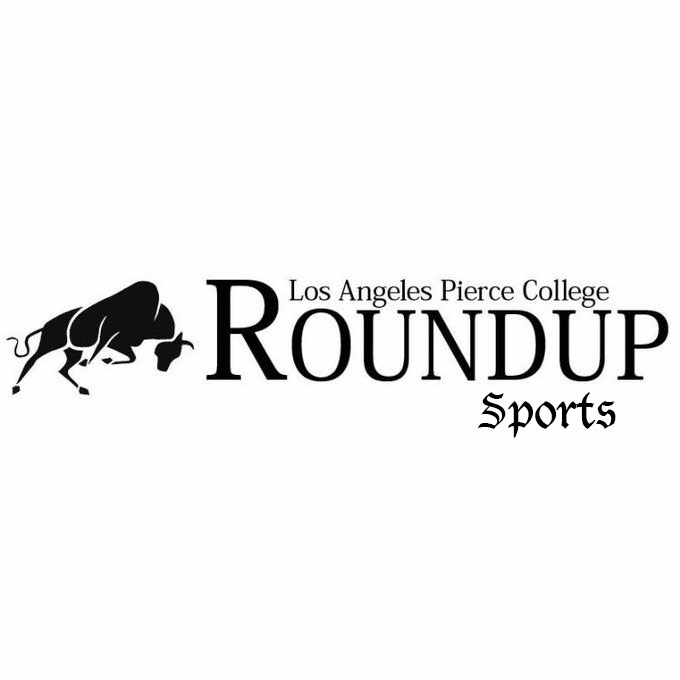 The women's volleyball team are on a roll as they continued their winning streak beating Glendale College in straight sets.
The Brahmas have won eight straight games and have not dropped a set since the game against Cabrillo College.
The team won the first set 25-19, the second 25-16 and the last 25-13.
Haley Rouselle and Cairo Harell were on the dime with 13 kills each. Kimani Larry had 5 kills, and Anamaria Stanciu and Janis Serrano had one.
Head Coach Nabil Mardini said the team improved their passing and their hitting since the previous game against Victor Valley.
"We got off to a rough start in the first game, but we picked it up. We served better, we passed better. We just improved on everything," Mardini said.
Mardini said they don't focus too much on the 8-game winning streak. His main goal is to have all of his players fit.
"We don't focus on it. The goal right now is to have all the players healthy," Mardini said. "We want to win conference. We are in the driver's seat."
Injuries prevented the team from winning more state titles, and Mardini doesn't want that happening this year.
"Our hearts got broken in the last couple of years because of injuries, so I just want to make sure we are all healthy," Mardini said. "Weight lifting is key, stretching is key. Also how we eat, how we sleep. We want to make sure we are not over training, but that we are not under training."
According to Mardini, the reason why the Brahmas haven't dropped a set in these games is that the teams they faced aren't as good as the ones they faced in September.
The team's next opponent El Camino College comes from defeating Pasadena City College in straight sets with scores of 25-21, and the other two sets finished 25-13.
"I expect them to be physical. They are a playoff team, so these are the teams that we want to play," Mardini said. "We want to see how we matchup against them, and we played the common teams they played already. They are getting better. We are getting better. Any team can beat anyone on any given day."
Mardini said that the most important thing for the team is to always be humbled, and they are just improving as the games go by.
Libero Tallie Monsalve said the team had a shaky start, but they knew how to compose themselves throughout the game.
"We are a really good team. We have the tools and we are using them pretty well, and we are working together a lot," Monsalve said. "We were able to execute the plays we needed."
Monsalve said that the team is striving to reach the top and they know that their next game is going to be a tough one.
"It's going to be a tough match, because they are our toughest competitor. We are excited to see what we can bring to the court against them," Monsalve said.
Defensive specialist Linnea Romero said the team has what it takes to reach the championship game, but to also win it.
"We don't want to experience the heartbreak again, so the secrets are to maintain and sustain energy among us," Romero said.
The game against the Warriors starts at 6 p.m. at Ken Stanley Court.