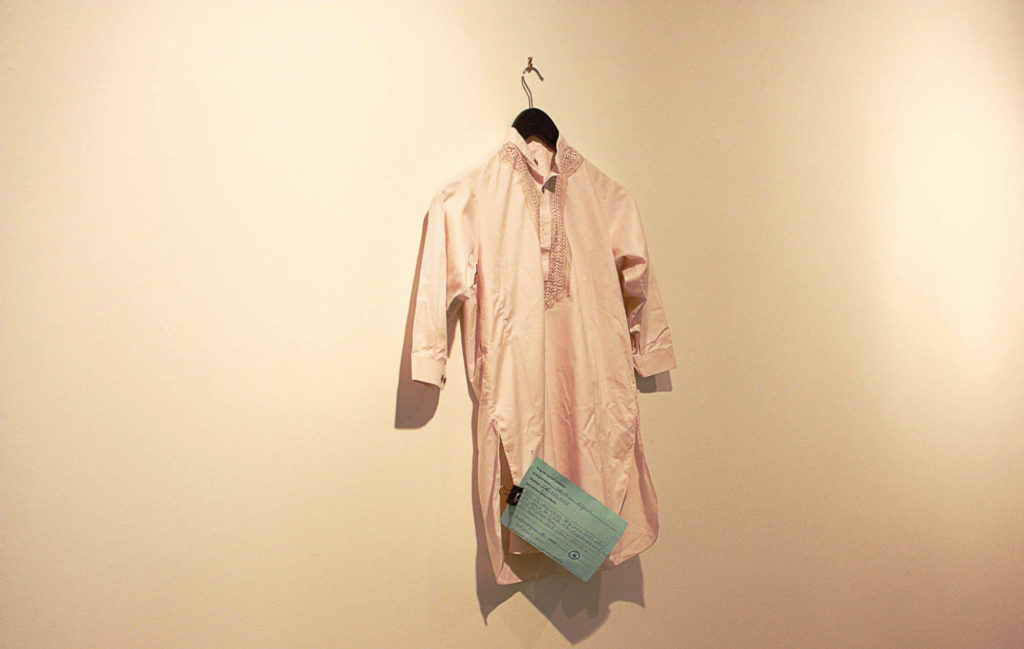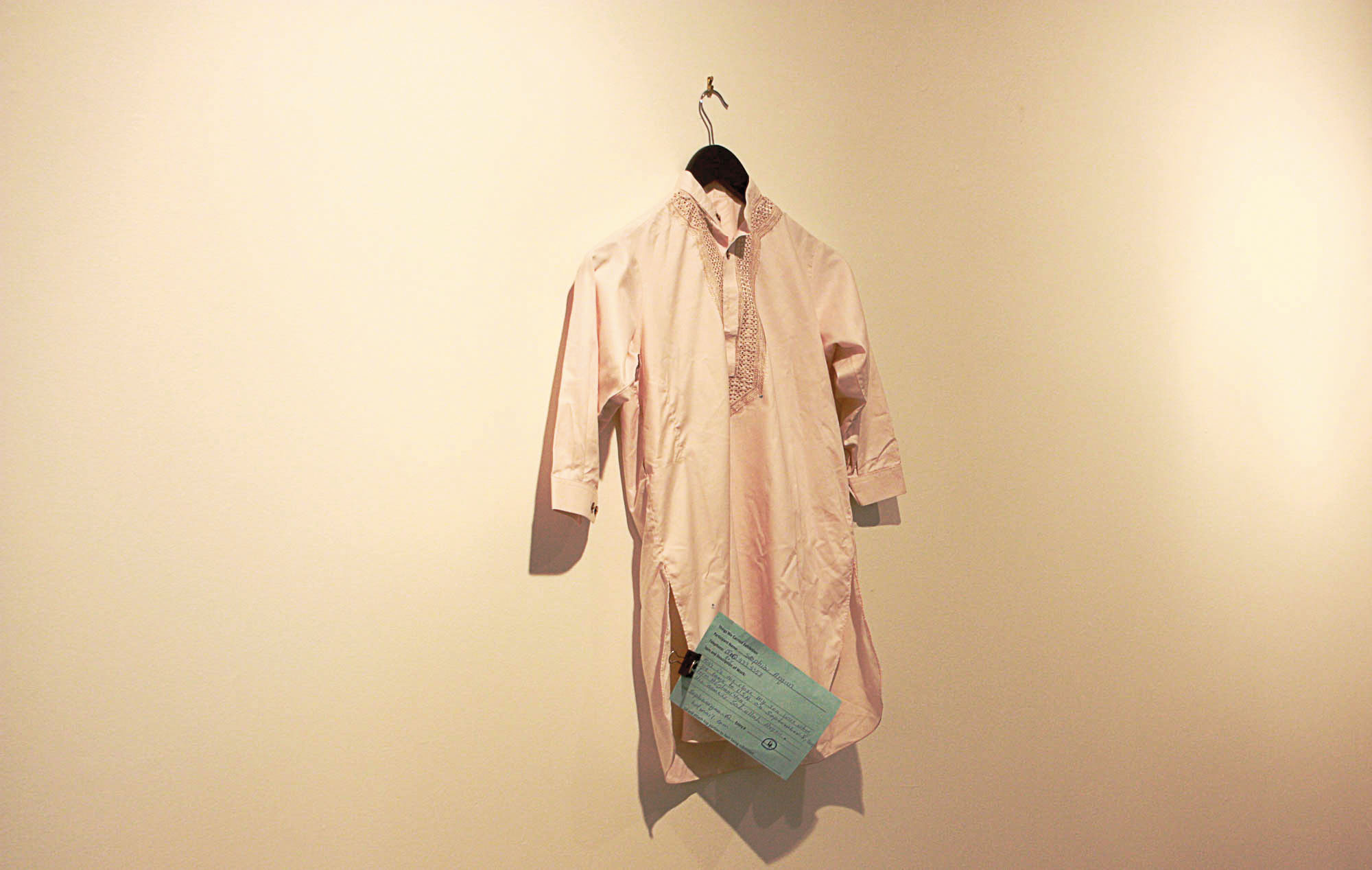 They carried clothing, watches, books or photographs of their loved ones. They carried anxiety, fear, and hope for a better life. Some couldn't carry anything at all.
Pierce students, faculty and staff were asked to lend personal artifacts that symbolize their family's journey to the United States for the Pierce Art Gallery exhibit "The Things We Carried."
As part of One Book One Campus, and in partnership with the Diversity Committee, the exhibit will display items that show heritage and culture, adding a personal touch to the campus-wide reading of "Enrique's Journey: The Story of a Boy's Dangerous Odyssey to Reunite with His Mother" by Sonia Nazario.
Pierce Art Gallery Director Monika Del Bosque-Wee said they try to have programs that further contextualize the theme of the year, so that students are not just reading the book, but actively engaging with the themes.
"Enrique's Journey" tells the true story of a boy who goes through hardships to reunite with his mother in the United States. Enrique's mother Lourdes leaves Honduras to work in the United States to bring back money to her poverty-stricken family. Her return is delayed, and he sets off on his own to find her with only a North Carolina phone number as a clue.
Outreach Librarian Lisa Valdez said that they are trying to be more conscientious about the books they choose so that they are inclusive and dealing with universal issues.
"It's gaining more ground. More people are feeling personal connections to the books that we are reading. Even if they haven't gone through it, they know someone who has," Valdez said.
Del Bosque-Wee said that the key thing about this semester's exhibit is that it is Pierce-generated. Usually outside artist's work is brought in to be displayed in the gallery.  
"This show is being created by things people of Pierce have submitted. It's a Pierce co-created project," Del Bosque-Wee said. "I think having it here at Pierce shows that, as a community, we are looking at the issue, and we are saying that it matters and we are not turning our back on the subject."
Crystal Hall is an intern at the Art Gallery and said "The Things We Carried" was created with the intention to unite the campus community by showing that many have an immigration story at some point in their family's history.
"There were items that came with us on that journey. We are sharing that item and sharing that story and finding that similarity between us in the Pierce community," Hall said. "We all have a story behind our items, and while some may just see a pocketwatch, to another it signifies their family's origins."
Del Bosque-Wee said that they have received a wide variety of items, and last she checked, they had about 60. Submissions included books, articles of clothing, photographs, written stories and other items of sentimental and cultural value.
Pierce College President Kathleen Burke said she submitted to the gallery to honor her father and the generations of students who made similar decisions to leave their birth countries for a life in the United States.
Burke loaned the exhibit her father's passport to the United States from Ireland. She also submitted photos of her father and his brothers that were taken in their home country.
"My father was the seventh of eight children, and the youngest of the male children. Given his position in the birth order of the family, he was unlikely to inherit the dairy farm on which he grew up," Burke said in an email. "He made the decision to come to the United States when he was only seventeen years old."
Del Bosque-Wee said that she expected more faculty involvement and more participation in general, but as she organized the event, she gained a greater understanding about people's hesitation to share their stories.
"A lot of people have come to share with me why they can't share their stories publicly," Del Bosque-Wee said. "The overall sentiment on a national and global level about immigration has really influenced people's feelings about why they don't feel comfortable publicly sharing their story. This makes me realize that it's ever more timely that we have this show."
According to Del Bosque-Wee, in addition to the space for the exhibits, negative space will be allotted to represent the silence of people who are afraid of sharing their stories.
"It became really apparent that we needed something in the gallery that represented all of those stories that can't be spoken," Del Bosque-Wee said. "The most intense part of this process is hearing the stories of those who won't submit, because those are the ones who don't feel safe. But the desire to tell their story is really great."
Del Bosque-Wee said that a space where people can share their opinions and anonymously share their stories will be set aside in the gallery.
Valdez said that due to the current presidential administration, some students are living in fear for themselves, but also for their families. However, she said that she wants students to be reassured that they are supported.
"They are afraid they will be sent back. And depending on where "sent back" is, that can be the end of your life. But it is important for us to hear our stories, because when other people hear these stories, especially others going through it, we find sources and create a dialogue," Valdez said. "But most importantly, we want students and anyone going through it, to know that they have our support. You don't have to have that fear with us."
Opening reception for "The Things We Carried" will be on Nov. 2, from 6 p.m. to 8 p.m. at the Pierce Art Gallery. The exhibit will be run until Dec. 15.