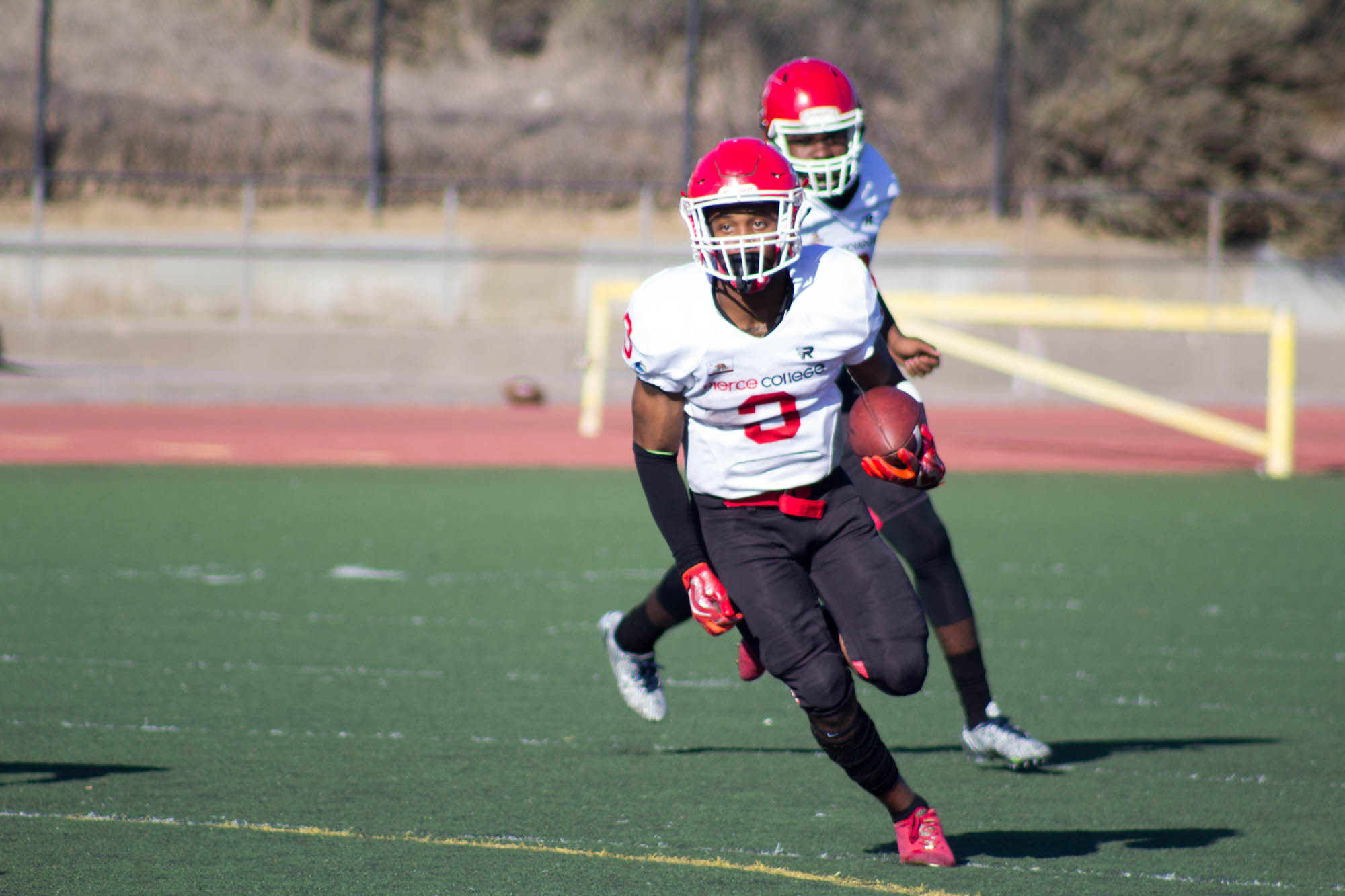 Competition.
It's not just a word, it's a way of life for 20-year-old Kyshawn Richards.
After the death of his brother Andre Morgan in 2001, Richards wanted to continue what his brother left behind.
"When I was young, I was always one of those active kids that wanted to be in sports," Richards said. "And my older brother, before he passed away, played basketball and he was getting offers from UCLA and Harvard and places like that."
Morgan was walking to a friends home from Crenshaw High School in late November 2001 when he was shot multiple times and killed. He was on the honor roll and played basketball for his school.
The Inglewood Police said the incident wasn't gang related and the cause was unknown.
Richards idolized his brother and wanted to find a way to keep his memory alive.
"I feel like I have to step up and fill the shoes he left behind. Those are big shoes to fill," Richards said. "I feel like even though my mom is my rock, in return, I'm her rock too. I keep her going because I always want to make her proud and pick up where my big brother left off."
Richards is a nursing major and plans to work in a hospital after his football career. He played at Hamilton High School with Dejion Lynch before they came to Pierce and continued to play together.
Lynch said that there's one word that always comes to mind when he thinks of Richards.
"Kyshawn is a competitor. He does not like to lose," Lynch said. "It doesn't matter what we are doing. It could be playing video games or basketball. He likes to compete and win in everything he does. That's why we're so tight like we are now because we both want the same thing."
Lynch isn't the only person that thinks that way of Richards. Offensive Coordinator John Austin said nearly the same thing.
"Competitor is the first thing you'll ever think about Kyshawn," Austin said. "He'll fight you to the end. He'll fight you until you give up. But he's a leader. A true leader. He wants it bad. You can see he's passionate, very passionate, but at the same time, humble."
Richards said his drive and determination power him throughout his life, especially in sports.
"No matter if somebody is more talented than me or faster, I feel like I'm always going to outwork you, and I love this game more than anything else," Richards said. "Nobody is going to be better than me. Nobody is going to top me in anything that I can do because of how hard I work and how much I love the game."
Richards wants to go to Alabama State University because it's a top school for the position he plays.
Austin said he and some of the other coaches see a Division I school in his near future.
"Whoever gets him is going to get to a steal. They are going to get a guy that's a true competitor, that's fierce and fearless in anything and everything," Austin said. "He will run through a brick wall and swear the brick wall is going to lose."
Lynch thinks that their are many places that he Richards can be in the future, and he see's him making it there if he stays on the same track.
"The sky's the limit. I think anything is possible for Kyshawn," Lynch said. "He can be one of the best running backs to play in the league right now. As long as he stays how he is now and stays focused."