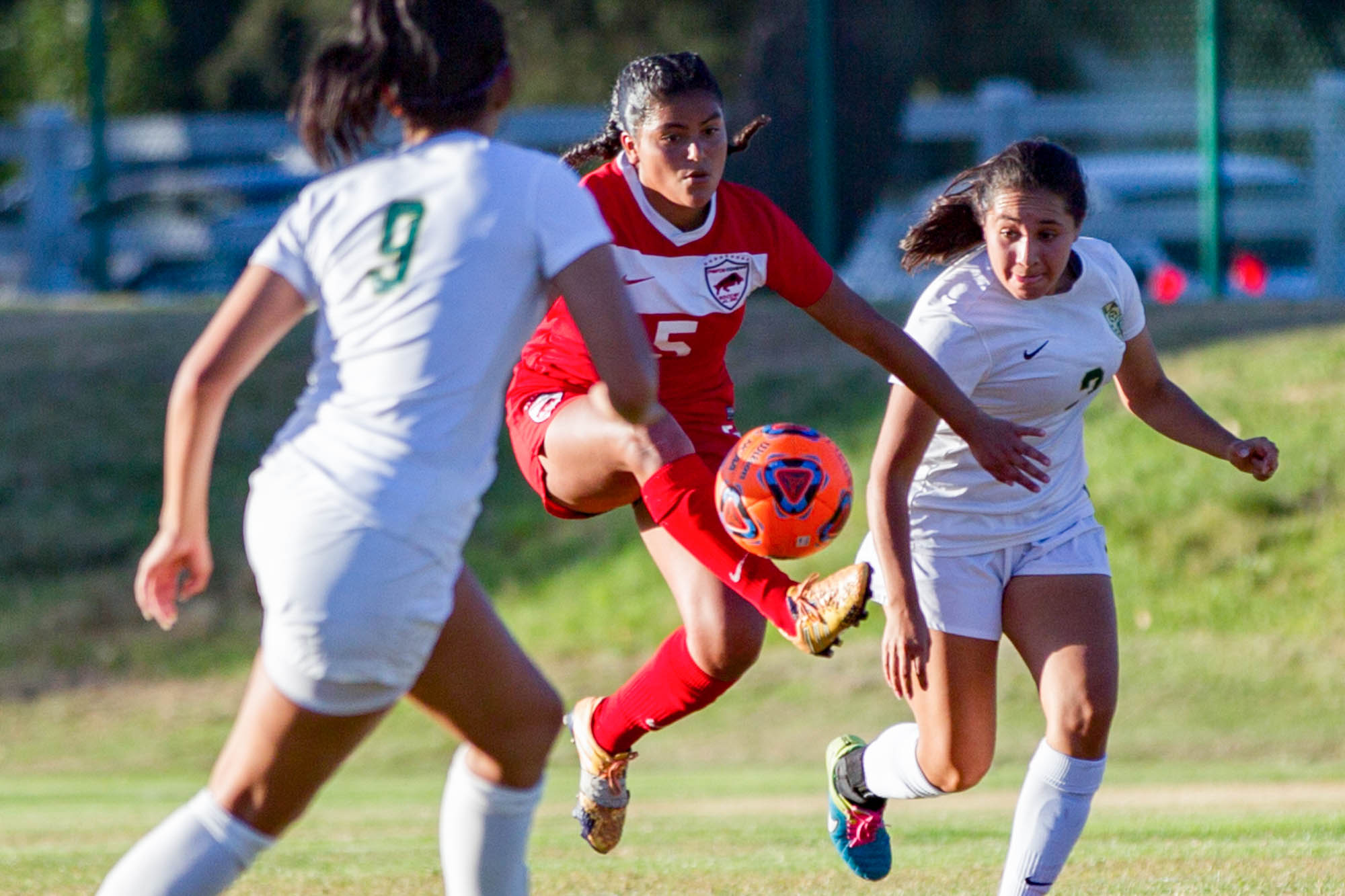 The soccer team won against its cross-town rivals the Valley College Monarchs on Tuesday to keep its playoff dreams alive.
Forward Gisell Cruz gave the Brahmas the lead off a set piece in the 17th minute. The Monarchs were close to tying the game, but the ball hit the crossbar.
Cruz was close to scoring again after Jennifer Veliz chipped the ball to her, but Becky Reyes made the save for the Monarchs.
A penalty kick was awarded to the Brahmas in the second half, and Cruz got her brace doubling the Brahmas' lead.
Danielle Tilton pulled a goal back for the Monarchs, but it was not enough as the team got bragging rights.
Head Coach Adolfo Perez thinks the team has room to improve despite its win.
"We didn't play that good. They played a little harder than we did. We got the result, which is the most important thing," Perez said.
Cruz said she is relieved that the the team won the game.
"It's feels great to come off of a win since we have playoffs on the line," Cruz said. "I'm happy that we got the result out of this game and pushed through it."
Nichole Evans said she didn't agree with the way LA Valley was playing and it was only more motivation to keep going.
"I feel that the team overall played the best that they could against a team who was only interested in injuring us, but we handled it," Evans said. "For the next game, I expect us to play above and beyond."
Veliz said her hope for the next game is to improve and win.
"I think if we come out better than we did this game, we'll be fine. We just need to be confident, and I think we are going to be fine," Veliz said.
The soccer team plays its last regular season game against West LA College on Friday, Nov. 10 at 7 p.m. at Shepard Stadium.