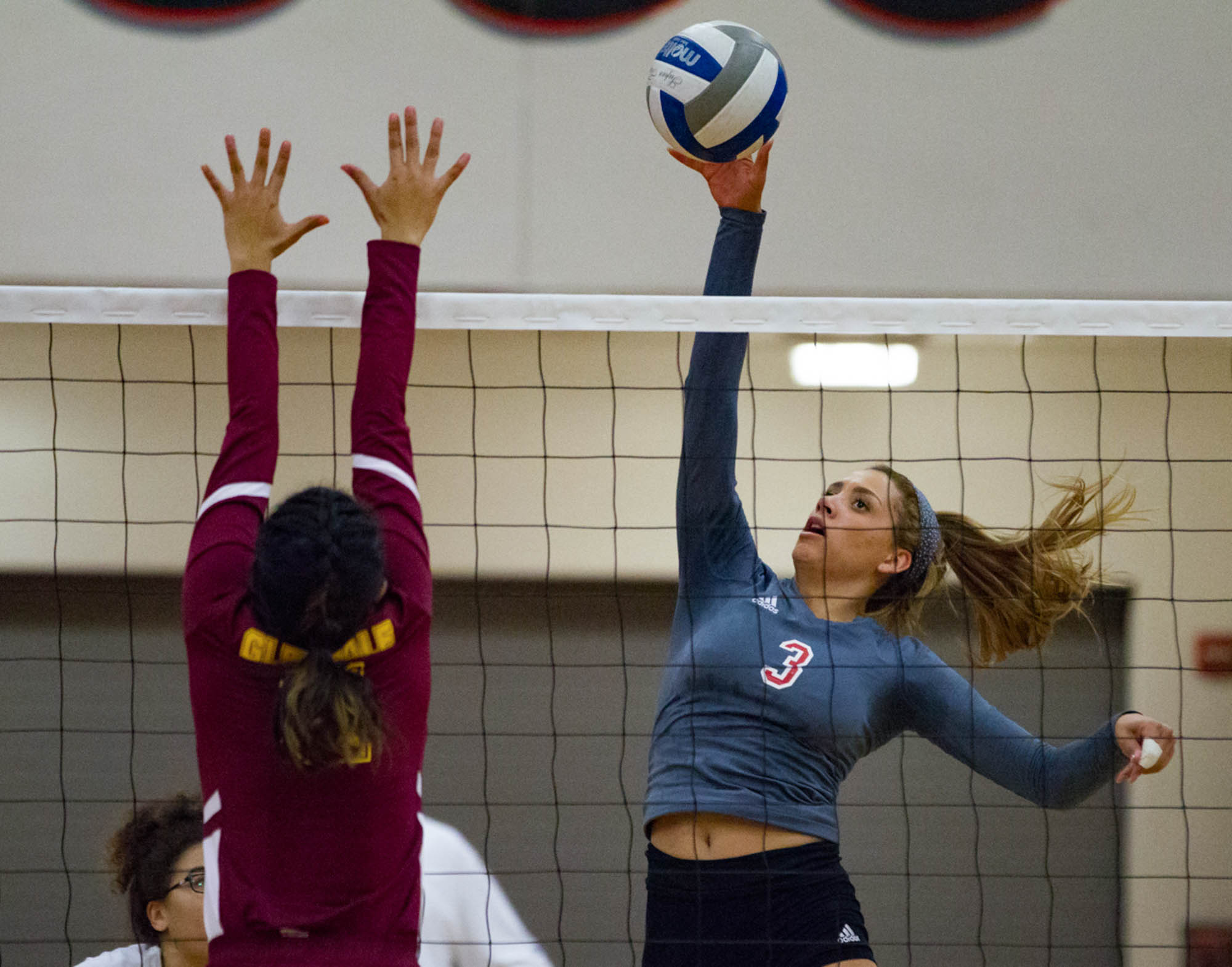 After beating the Citrus College Owls, the Brahmas maintained their conference undefeated streak intact by beating Glendale Community College in straight sets.
In conference play, the Brahmas are now 8-0 and haven't dropped a set.
The first and second set, the Brahmas won 25-17. From there the Brahmas maintained the lead against Glendale  through an average of five points each time.
The third and final set, the Brahmas gained a huge lead and won the set 25-7. The Brahmas had a nine-point lead until Glendale College called timeout.
Head Coach Nabil Mardini said that their passing and serving was great and the team didn't have many errors.
"I thought we served very tough and passed the ball really well. Our hitting has been a lot better than it has been and we didn't make as many errors. The energy was good and we didn't let down," Mardini said. "The last set was good, they didn't let up they just kept playing hard. I just hope we keep serving and passing well, because that is going to be the key to the game."
Glendale's head coach Yvette Ybarra said how her team played aggressively but felt the third set felt they died.
"Pierce is just going to automatically overpower us in size. We played aggressive in the first two sets we didn't die, but that isn't what I liked in the third set because I felt we gave up a little bit," Ybarra said. "We also touched the ball a lot on the block in the first two sets which made a big difference. Nabil been a coach here for 17 years and he is very good in what he does."
Setter, Kacy Hele, said there were parts that were messy in the performance, but come along way.
"I feel like there was parts that were really messy like the second set was the messiest. Overall though, we had great energy and really executed," Hele said. "We come along way, we had to make a lot improvement that been very difficult, but I still think we have a long way to go if we want to make it in state. I am excited for what is next."
Women's volleyball host College of the Canyons on Friday at 6 p.m. in the final regular season game.