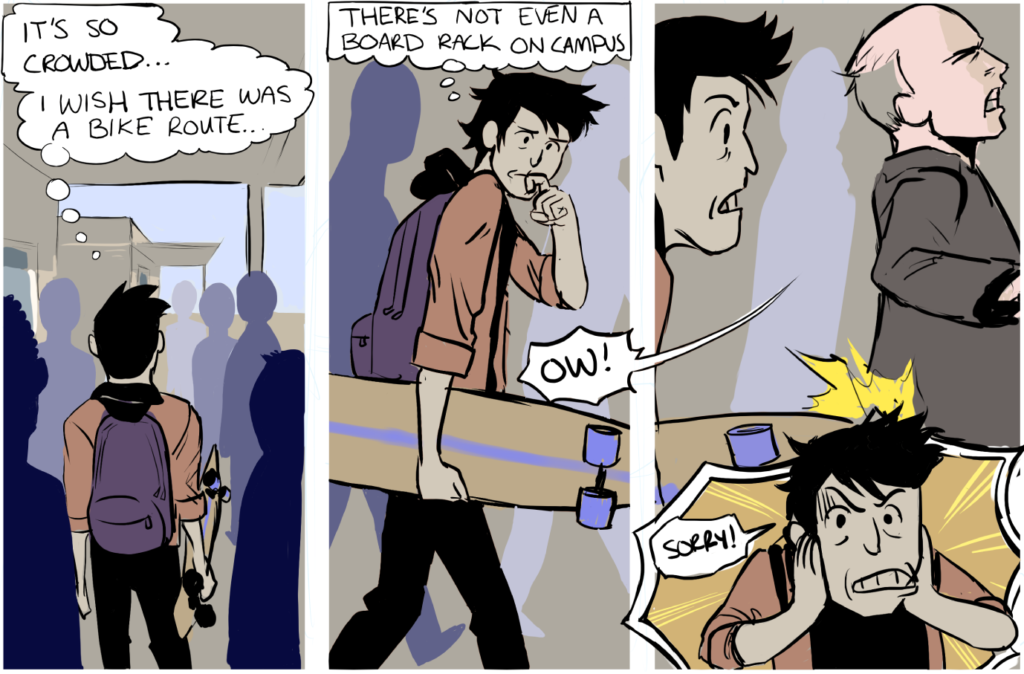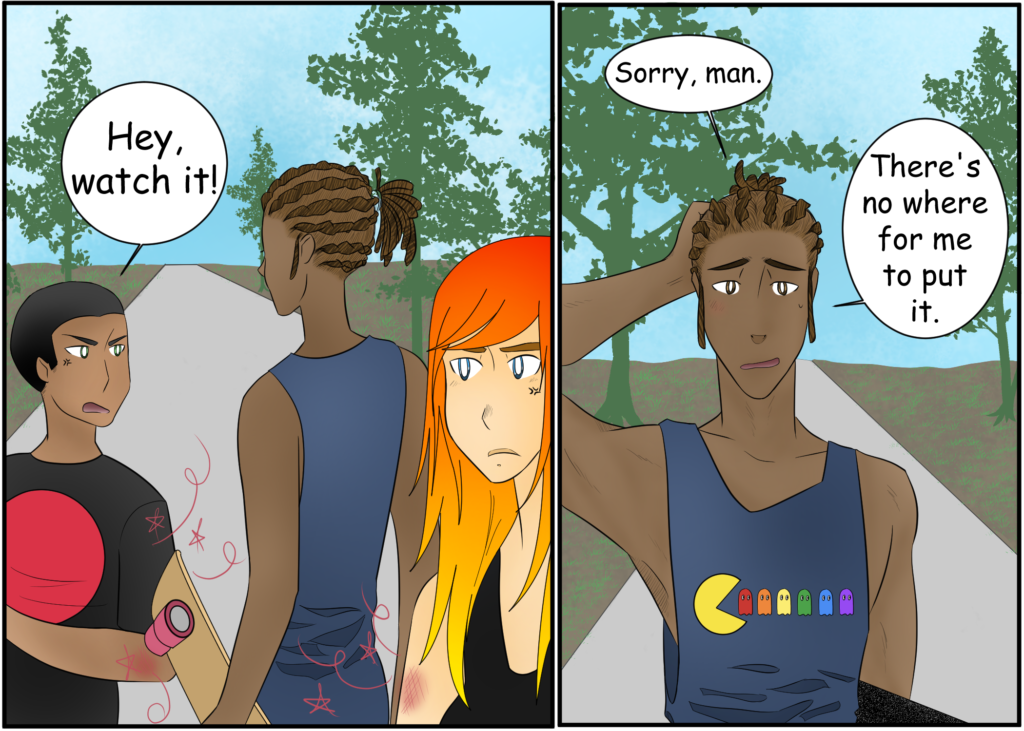 With the inadequate and somewhat counterintuitive parking situation at Pierce College, it might seem that students who take greener modes of transportation have a more hassle-free time at school.
However, after taking a quick look around campus, it becomes clear that it is not much more accommodating for students who take their bikes or skateboards to school than it is for students who drive.
Though racks are made available for students to secure their bicycles during class, there is nothing offered to those who take their skateboards, forcing students to lug their boards with them wherever they go.
Also, there are no dedicated pathways for students to ride their bikes or skateboards at the college, and it is actually prohibited for students to do so on campus.
Pierce should take measures to accommodate students who ride their bicycles or skateboards to school by designating a bike lane in the Mall and installing racks where students can secure their boards.
Skateboard racks should be installed at key points to cover the campus' needs—one near the Library/Learning Crossroads, one near College Services, one on the Art Hill and one to service the Village and Gyms. This would reduce the burden on students, because they would no longer have to carry their transportation with them across campus and into their classrooms.
From the company Boardloch, a 14-board rack costs $1,550. If the college were to purchase the suggested amount of racks listed above, the cost would only be about $6,200.
The University of California, Davis reported in 2014 that 47 percent of its students biked to school, which is reflective of a rising nationwide trend of commuting via bicycle. No similar statistic exists for Pierce's student body, but assuming that the percentage of students who commute by bicycle is similar to what UC Davis reported, that would mean more than 9,000 Pierce students ride a bike to school.
Rather than obligating these students to walk their bikes on and off campus, Pierce should streamline traffic with a two-lane bikeway that runs across the college.
Each lane should be wide enough to accommodate cyclists and skateboarders traveling single file in each direction—the National Association of City Transportation Officials (NACTO) specifies that the minimum width of a bike lane is 3-4 feet. The college could designate a 6-8 foot wide stretch of Mall that goes from the Library/Learning Crossroads to the College Services building.
A railing should be installed to separate the bike lane from the rest of the Mall to keep cyclists and skateboarders from traveling outside of the area designated for them. This would keep pedestrians safe and the bike lane's traffic fluid.
Simple conveniences such as these can lend themselves immeasurably to student success.