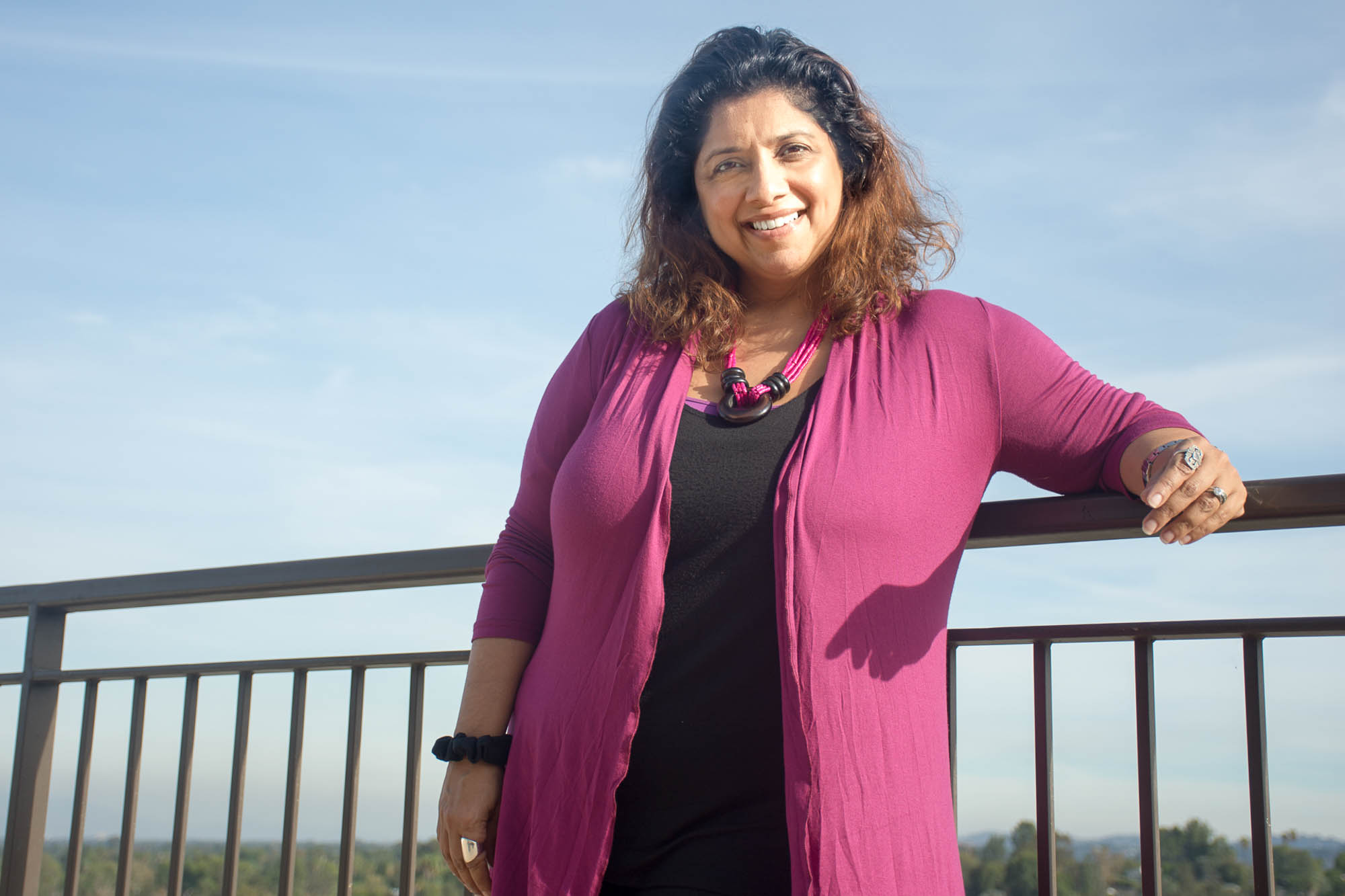 The acting industry can be perceived as glitz and glamour. Actors are often thought of having huge egos and being self centered. But Pierce College Theatre Arts instructor and director Shaheen Vaaz doesn't fit the stereotype.
Vaaz, a one time New York actress, vying for a television show, opted instead to leave the spotlight and teach college students the art form instead.
As a child, she had the itch to act. She made her acting debut when she was cast as Mary in a Christmas play, and she hasn't left it since.
Vaaz continued acting through middle school and high school, but hit a roadblock that she said would ultimately lead her to a fulfilling job.
Vaaz's parents did not allow her to attend college to pursue acting. They suggested she pursue something more stable.
"I had a deal with my parents that if they let me try it for a year, I would consider other things if it didn't work out," Vaaz said. "They really didn't want me to try to be an actor, so they asked me to be a director instead."
At 21, Vaaz moved to New York City and continued to act. She also assisted directors, eventually being accepted to graduate school at Columbia University for acting.
While in New York, Vaaz dipped into teaching, but never really submerged herself into it because she was determined to act. Vaaz said she was closer to her purpose and knew what she wanted to do with her acting career.
"I was always a reluctant actor," Vaaz said. "I always felt it was really indulgent and selfish, and I always wanted to be the kind of actor that did political stuff and changed the world."
Vaaz said that she did not like being the center of attention.
"I hated it being about me," Vaaz said. "I hated looking in mirrors, even taking photographs, that's hard for me to do. I never liked that part of the business. I always wanted it to be about the product. How are we changing things? How are we transforming the world?"
By taking herself out of the equation and putting people first, Vaaz understood that her purpose was to teach.
Vaaz's knew she wanted to be a teacher when she gave up a television role to be at her students' rehearsal. She said that she morally asked herself how could she go to the call back and skip a rehearsing with her students. Ultimately, she chose her students over role and said she did not feel bad about it.
"That was real turning point," Vaaz said. "That was that big part of me: ego. TV show, oh my God, I'm going to get a guest-starring role, then was just like…'It doesn't matter.'"
Vaaz said that her passion for teaching gives her the drive to get up every morning.
"Teaching refreshes and renews and makes me wake up every day, even when I'm tired and have been up with my kids all night," Vaaz said.
Theater major and cast member of the upcoming play 'Arabian Nights,' Sharai Bravo said that after observing Vaaz for some time, it's easy to tell that she knows what she wants from as a director.
"She can see everything already before it's even up, before it's even done," Bravo said. "The way she communicates with the designers it's like,'Yes, I want this. No, I don't want this. Can you give me more of this, and more of this?' It's like she completely in all of it, throughout the whole process, always making that decision, always having that clear vision for the end product and somehow she always makes it happen."
From a production aspect, Bravo said that she admires Vaaz's skill to focus on many different elements and know exactly what she wants as an end result.
"I see from her point of view what it's like being a director and trying to make that vision come alive collaborating with costumes, set, lighting, and sound. The stress that must be put on her, and to have your mind split in so many directions and to still retain that central vision, I don't know how she compartmentalizes," Bravo said.
Adjunct instructor of theater Eileen Gizienski said that Vaaz is a "very dynamic" director.
"She is very energetic and is a terrific individual for actors and young actors new to the process. She is also able to meld young actors with more experienced actors," Gizienski said.
Bravo said that Vaaz is a great support system for her actors.
"I feel like she is truly an actor's director," Bravo said. "I don't think you can really meet many teachers who are like that."
Vaaz's passion for directing comes from the storylines of the plays she directs and from her cast.
"With each play, something is pulling you in and drawing you in," Vaaz said. "Each cast is pulling me in and drawing me in. I'm immersed in this world, and I ask them to join me inside that world of the play and explore it together."