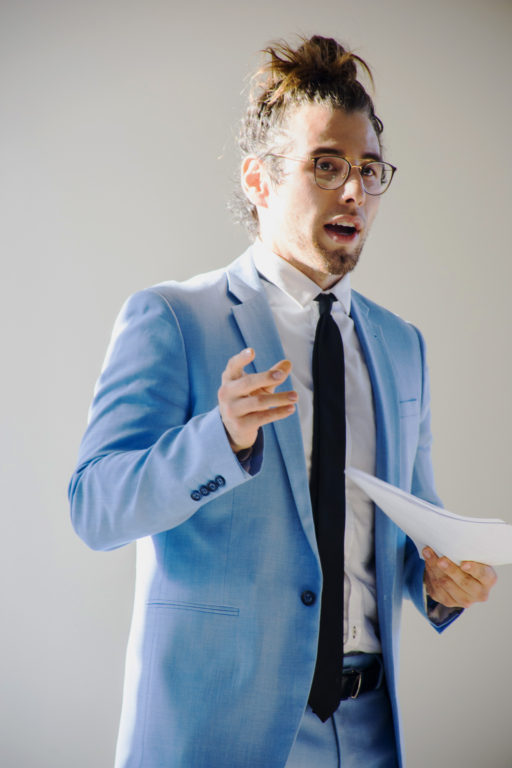 When opportunity knocks, you should be ready to take a chance. Pierce College student Hector Zuniga was more than prepared after placing in the top 4 of his first debate competition.
From a young age, he understood that life and opportunities were not going to be handed to him. His parents were immigrants, so he also knew his parents would not be able to put him through college.
At 16, Zuniga got a job while in high school. His plan was to save as much money as he could in case he did not qualify for grants and scholarships.
In addition to working, Zuniga joined his school's AVID program, which helps students get into college and receive scholarships. By the end of high school, he received a full-ride scholarship to the University of California, Riverside.
After two years of attending school, Zuniga said he struggled maintaining his passion for learning.
"I was in my psychology class, and I was just pretty burned out," Zuniga said. "I was sitting there, didn't want to be there. I didn't want to do school anymore."
During his school hiatus, he worked different jobs trying to find a niche. He tried working as a paramedic, but after deciding that wasn't the right fit for him, he moved on to fast food service.
Eventually, he received a marketing position without a degree. It was during this time that the urge to finish school came back.
At 23, Zuniga began attending night school and worked during the day. During his second semester at Pierce, he was deciding between a journalism or a communications major.
Unable to decided, Zuniga took Communications 104 to satisfy a requirement. The instructor Robert Loy immediately saw that Zuniga was highly interested.
"He was intrigued by the discipline," Loy said. "He always sat in front of the classroom, he always asked questions, he actually sat directly in front of me."
That semester, Loy presented the class with an extra credit opportunity to participate in a debate tournament called "The Argumentation Intramural Tournament" at CSUN, an event meant to create a relationship between the two schools by debate.
Loy said Zuniga agreed without any hesitation. Zuniga knew he would benefit by participating.
"Whenever I ask him to do something, he is like, 'Yeah, let's do it. Sign me up.' He's always saying yes to doing something and I think it's because he sees the benefit in these activities," Loy said.
Loy said Zuniga was eager for the opportunity and was in the top 4 debated against students who Loy trained at the university.
"He beat out some of my students that I coach on the speech and debate team, but that's because he was hungry," Loy said.
Zuniga did well in the class, and his personal growth was evident throughout the semester, Loy said.
Loy said he got a call from Zuniga who said that he was ready to get back into debate and start a team.
Loy helped Zuniga become more involved on campus and made him a part of the British Debates.
In addition to debating, Zuniga also hosts a podcast. Loy was a guest and said that he had journalistic potential.
"He was just asking me questions and listening to my story," Loy said. "That was nice because it shows a little bit of a future in journalism and in communication studies."
Communication Association club member Jacqueline Lopez said Zuniga has a strong character, knows what he wants and isn't afraid to go the full mile.
"Seeing that it is possible for people to have a passion for debate and learning, that's where it's so rewarding as an instructor and as a professor," Loy said. "He has definitely motivated me to perfect my trait as a debate professor and even think as a professor in general."
In a quest to figure out the steps to succeed in life, Zuniga thought that his show needed to host people who have learned the ropes of life.
"I don't know what I'm doing yet, life wise, so I need to figure out what I want to do," Zuniga said. "I can talk to people who have their life figured out or don't."