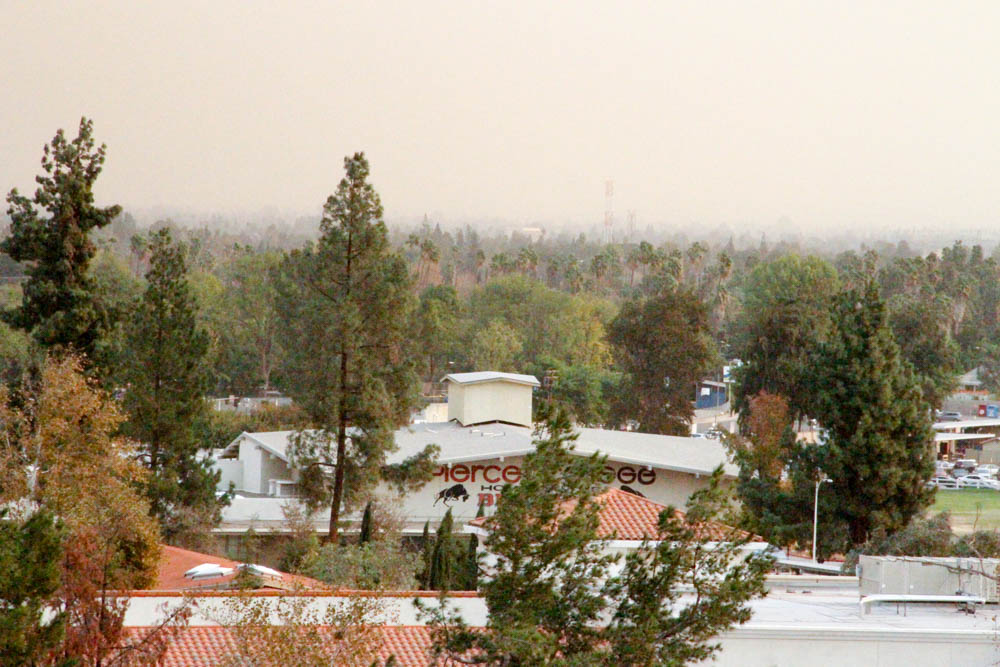 A brush fire fueled by strong Santa Ana winds broke out near Sylmar today at about 4 a.m., prompting mandatory evacuations in Lopez Canyon, Kagel Canyon and Little Tujunga Canyon.
The 2,500-acre wildfire, dubbed the Creek Fire, reportedly started on Little Tujunga Road and continued to spread into the Sylmar and Lake View Terrace area, the Los Angeles Times reported.
According to the Los Angeles Fire Department, the fire began outside Los Angeles City limits. The Los Angeles Police Department is handling evacuations from Sylmar. The Los Angeles County Sheriff's Department is in charge of evacuations from unincorporated areas.
According to the Los Angeles Times, residents affected by the fire can evacuate to the Sylmar Recreation Center on 13109 Borden Ave., and the Sunland Senior Center on 8640 Fenwick St.
Large animals and horses can be evacuated to the Pierce Evacuation Center. Small animals can be evacuated to the West Valley Shelter on 20655 Plummer St. and the East Valley Shelter on 14409 Vanowen St., according to the Los Angeles County Fire Department.
Residents further west were sent emergency alerts about the brush fire, but are not ordered to evacuate.
A fire also broke out in Ventura County early this morning. Dubbed the Thomas Fire, it burned 31,000 acres and forced 27,000 people to evacuate, MSN reported. More than 150 buildings were destroyed.
Both fires were exacerbated by the Santa Ana winds.