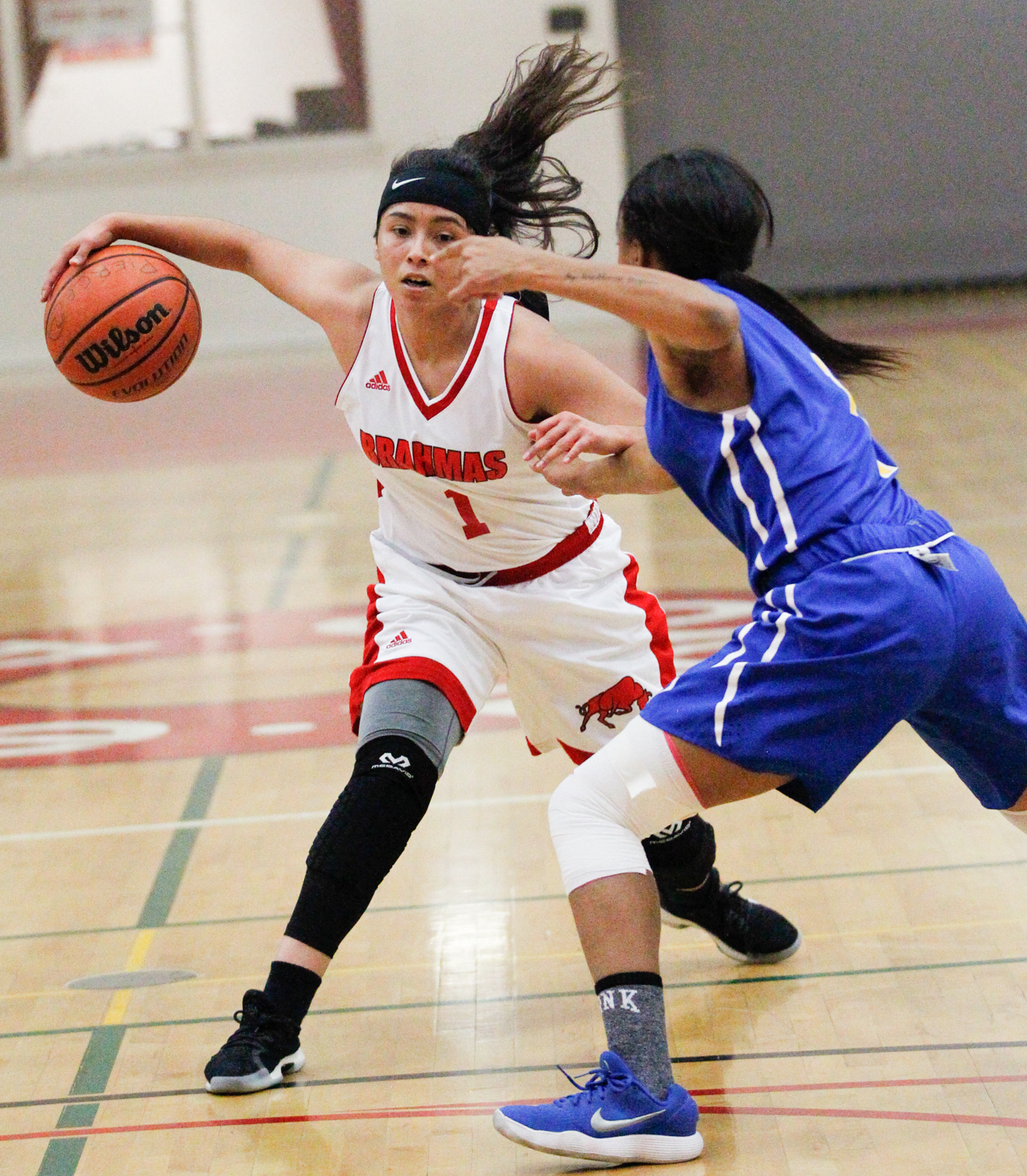 With the season coming to an end, the Brahmas lost their last home game against the Wildcats at Ken Stanley Court (84-32).
In the first quarter, the Wildcats established an early 15-3 lead. They would continue to build on that for the rest of the game.
The Brahmas started picking up the pace in the second quarter with Vanessa Galvez leading the team in points, but it still wasn't enough to get passed the Wildcats' defense.
The second quarter ended with the Wildcats leading 36-12.
After halftime, the Brahmas bumped up the pace again, but still the Wildcats were able to substitute more players to stay fresh.
Daija Black led the team with 11 points in the second half, which helped the Wildcats cruise to the win.
Head Coach James Couch thought they did better than the last time they played the Wildcats and credited it to having two extra players on the bench.
"I think we did well," Couch said. "Last time they scored 100 points on us, this time they didn't, and we had two extra players."
The Wildcats' Head Coach Twan Herron thought his team could improve despite winning by 52 points.
"They did okay, but tweaks can be made," Herron said.
Galvez was proud of her team's effort and ability to stick together throughout the season.
"This is my last game and I think the girls played hard although the team had a lot of quitters toward the end of the season," Galvez said.
The Brahmas are on the road for their next game against the Santa Monica College Corsairs on Saturday, Feb. 17, at Santa Monica at 1 p.m.