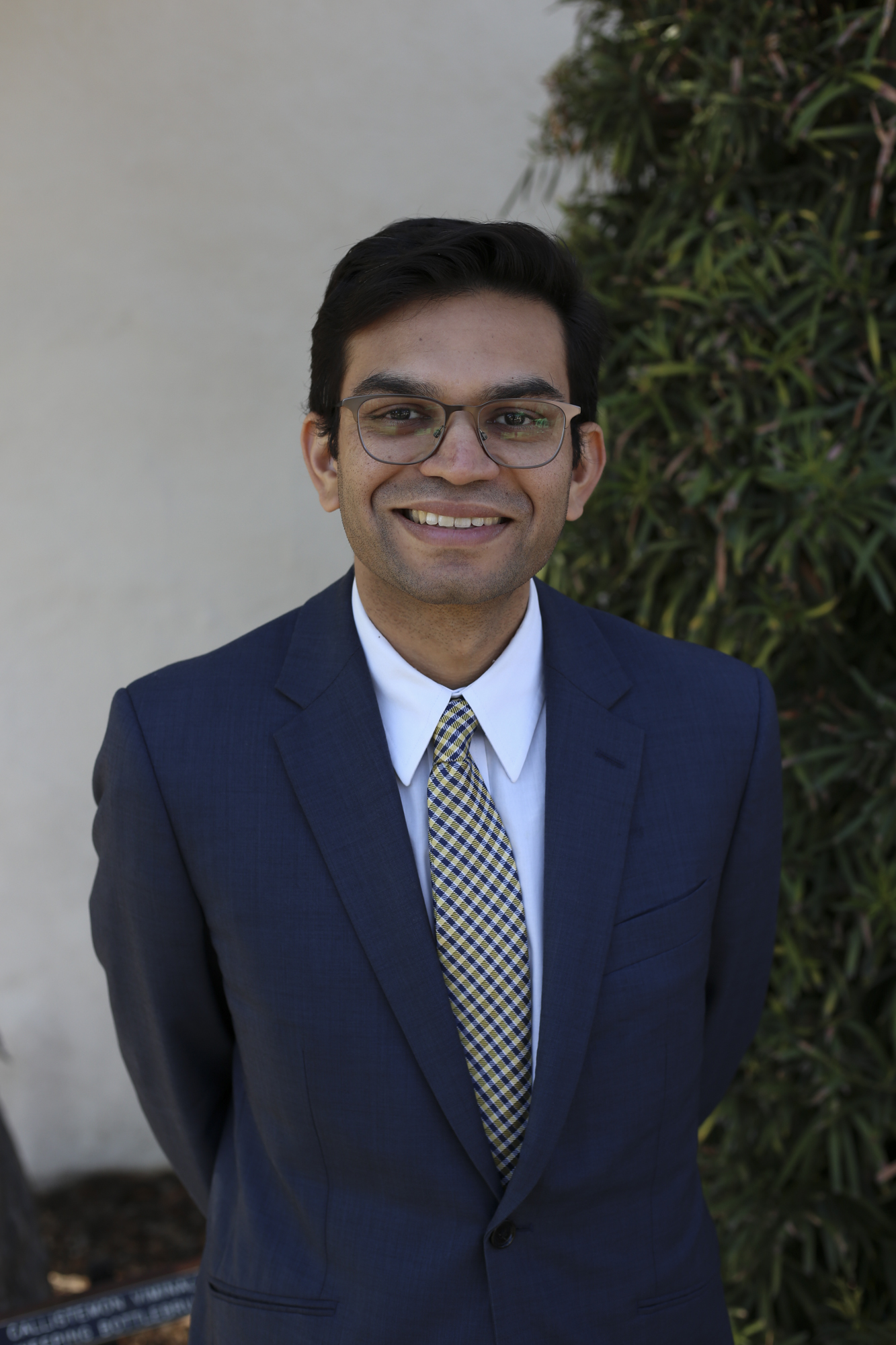 Penny pinching may sound negative, but for one potential assemblyman it got him to where he is today.
While growing up in the San Fernando Valley, Pierce College alumnus, Ankur Patel traversed Los Angeles' public education system. It influenced him to pursue a career in politics and capitalize on the opportunity to improve life for himself and his family.
Patel, a candidate for California State Assembly, District 45, said the realities of financial struggle hit him while he was attending the University of California, Los Angeles.
"We were spending so much money on rent and living out there. That is when I decided, while living at home in Chatsworth, to take the bus from Chatsworth to UCLA in my fourth year," Patel said.
According to Patel, growing up without much access to aid left him with an appreciation for the public education system and the resources available through it.
"It's a different mentality when you grow up without all the opportunity in terms of resources, tutoring and programs, but public education is that opportunity, and I was lucky and privileged to have taken advantage of that."
Patel said that he was unsuccessful in finding a job after finishing his educational career at UCLA in the field of conservation biology, so he took his talents and landed a position in a different discipline.
"I ended up teaching English in South Korea and in China, and it gave me that global perspective of living somewhere else, teaching and seeing that generation react," Patel said.
Patel said that his experience in teaching allowed him to observe how others are affected by the introduction of new ideas and modes of thought.
"People aren't exposed to the diversity of ideas and thoughts, and I taught them about evolution. From a young age, you can bring people along, and that's part of my motivation now."
Patel credits his motivation to pursue a career in politics to his studies of ecology, behavior, evolution, the planet and endangered species at UCLA.
"It was all part of the realization that we are destroying the planet," Patel said. "We have a climate crisis, and this is actually happening because of so many corporations and established, political entities that are more concerned with short term profit than the long term health of the planet, people, species and everything.
PateI said his acknowledgement that corporations had a hand in affecting the environment led him to start a campaign with the goal of raising money to hire a lobbyist who would talk to an elected official about climate change.
Patel's current campaign runs on the motto of "people power." By applying this notion, Patel said he believes he is a better candidate than those running against him.
"We are that campaign that listens to regular people and issues," Patel said. "We're not taking that corporate money, and we're not part of the Democratic Party establishment with elected officials who have supported other candidates in that same vein for too long. The people and the local, progressive energy of folks who have done work in the community are the people who are on board with our campaign."
At the moment, Patel and his campaign are focused on winning the election, but he said that does not serve as a distraction to his campaign's goals for the future.
"Long term, we just have to continue to pay it forward," Patel said. "We have to continue to activate young people, challenge politics as usual and do the work that is necessary. I want to transform our politics into something more focused on the people rather than money."
Coming into the race, Patel said he knew he was destined to be in his current position.
"I don't know if it's instinct, but I was in this race before the incumbent resigned. I was willing to go against the million dollar incumbent when, in principle, I knew we needed to challenge somebody, and they shouldn't get an easy path," Patel said
Denise Robb, political science professor, said Patel received the endorsement of the California Teachers Association and that there is support of Patel on campus.
"He's dynamic," Robb said. "I have met him, and I admire him. He is also a former Pierce student who seemed very concerned with education, and my students love him."
Gisela Tarisa, political science major and campaign leader for Ankur Patel, said Patel works to make his voice heard.
"He's so motivated and driven," Tarisa said. "He doesn't accept any corporate money or money from special interests, so as a campaign, we don't have as much. Although, you do have the people and you have yourself, so he himself has been making calls, talking to his constituents and getting involved in his community. He has never missed a chance to meet more people that he could represent."
Tarisa credits Patel for being a role model and helping to provide her with the skills and knowledge she has about politics today.
"I've learned so much throughout the duration of this campaign. I've learned how to organize, be a team leader, lead individuals and just so much about the political life on the west side of the San Fernando Valley and how everybody's perspective here plays such a big part in how we're represented," Tarisa said.