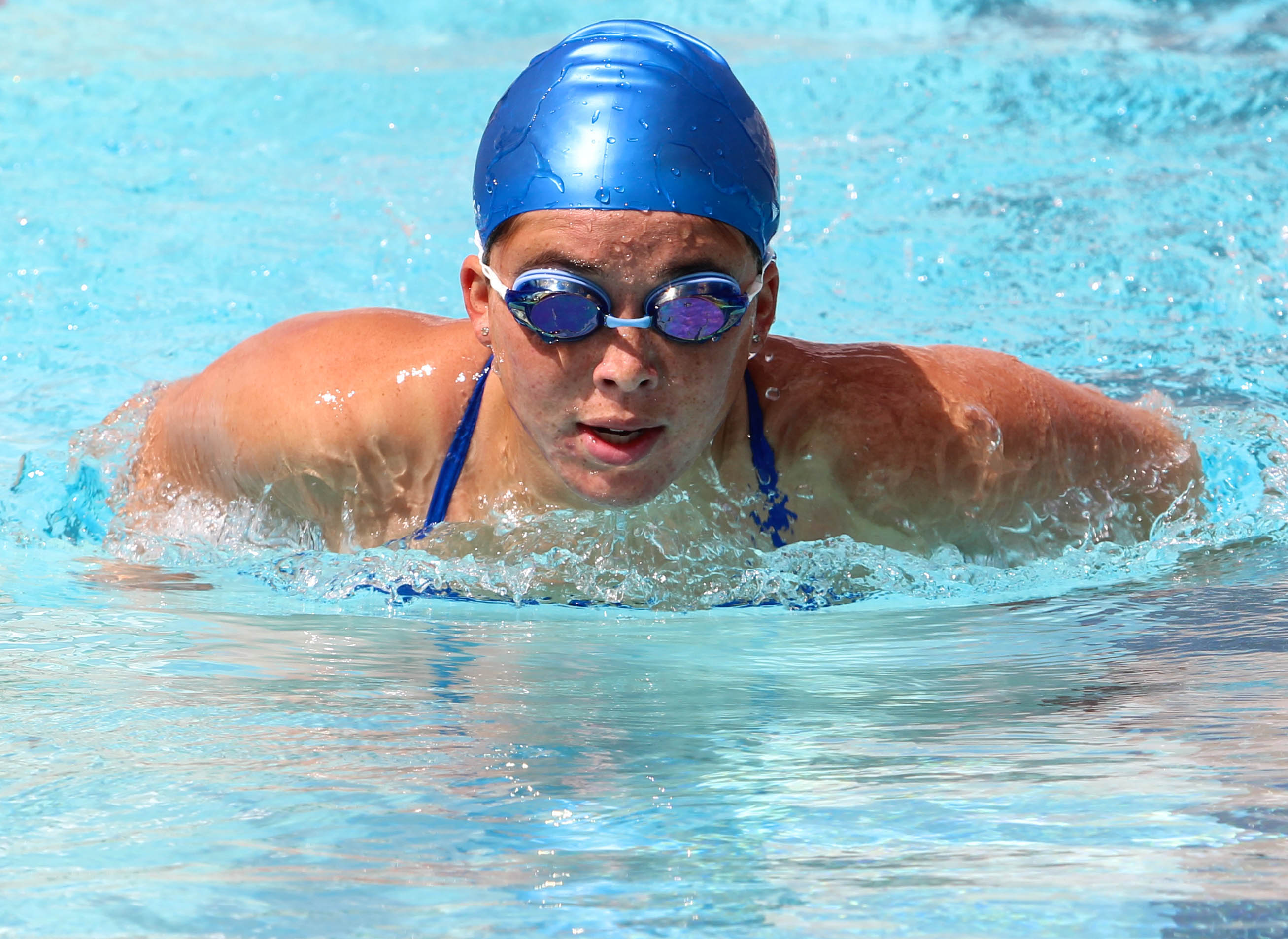 Despite not having their main pool to practice, it doesn't stop Lily Pang from diving into the sport she loves.
Since starting swimming as a freshman in high school, Pang's love for the sport has not diminished over time. She joined the swim team two years ago.
Pang feels that being in the pool is an experience unlike anything she feels on dry land.
"When you're in the water it's you in the water," Pang said. "You kind of block out everything from life."
Pang swims in the women's 200 yard individual medley and 100-yard butterfly. She also participates in team races including the 200-yard freestyle relay.
Pang said when she's in the water, she gets a chance to truly be herself. Through her deep connection to swimming, her dedication to the sport has been taken to new depths.
"It basically just became my whole life," Pang said.
While she dedicates most her time to swimming, she also puts effort into supporting other peers on the team.
Lindsey Duncan, assistant coach, said that Pang is a positive person and she motivates her teammates.
"Lily is always the one to push them by using her words, by giving them positive encouragement to continue going," Duncan said.
Head Coach Judi Terhar said that even when faced with adversity, Pang is able to pull the team through with her encouragement and level headedness.
"She encourages others, she remains calm when we up the yardage and people are sore and tired," Terhar said. "She never complains, she never whines and whatever races we need her in, she's willing to swim in. She's grown a great bit in the last two years with regard to those issues."
However, strenuous training is not the only problem the swimming team faces.
The unavailability of the large pool to the swimming team is a setback that Pang, Duncan and Terhar  agreed was a problem this semester.
The pool has been unavailable to use for three months. Features of the pool include deeper depths and a non-heated temperature, which is more suited for competitive swim training. The current pool the swimmers are training in now limits their practices.  
"They have not whined, they have not complained at all," Terhar said. "But it's a shame because every week we are hoping to be in the big pool and since December we have not been."
With the lack of a proper pool to practice in, Pang is still determined to train this season.
"She really took it upon herself to go out on her own and do the work outs that we gave her,"  Duncan said. "Swimming at whatever pool she can get into, doing dry land workouts, doing weight room and studying film. We had them all study film and she was the one who always paid attention and took notes. She took that and ran with it even though it wasn't the best situation."  
When met with challenges throughout the swim season, Pang rose to the occasion to overcome the odds. This is something Terhar believes is what sets her apart from most swimmers.
"Her ability to handle difficult sets has improved in the last two years, so that's what sets her apart," Terhar said. "Some people are never willing to go through the pain barrier and keep working hard, but Lily is."