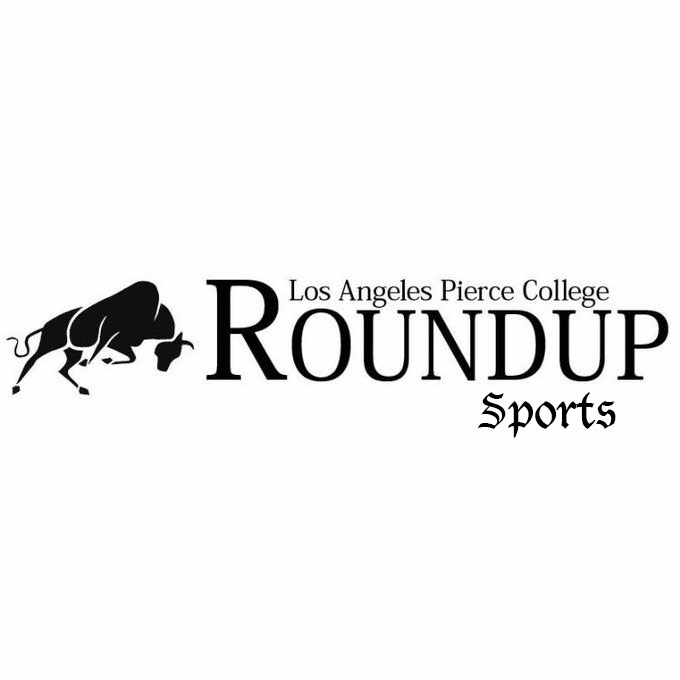 Baseball came back from behind to secure a walk off win against the West Los Angeles Wildcats.
Brandon Lewis, infielder, hit two double RBI's, one in the seventh and the another in the eighth, which helped solidify the 9-7 win.
The Brahmas started off fast in the second inning and took a 2-0 lead. However, by the top of the fifth inning, the Wildcats clawed forward with a 5-2 lead.
Lewis gave the Brahmas a jump start with a solo home run, bringing the score 5-3.
The Wildcats scored two more runs in the top of the 7th, furthering their lead to 7-3.
The Brahmas struck back with two doubles–both by Lewis–in the 7th and 8th inning and brought the score to 9-7.
Jonathan Lavallee helped seal the deal for the Brahmas by preventing the Wildcats from scoring anymore runs.
"I just go up there to get a good pitch so I can put on a good swing. I fell down on two strikes from those two doubles, then I shortened my swing and took pitches that I could handle," Lewis said.
Lewis said that the team struggled in the early innings, but they were able to bounce back.
"We were being selfish at bat and left a lot of runners on base. The coach got into us later in the game and then we started playing for each other," Lewis said. "We dug down and got the job done, and we were able to get the win."
Head Coach Bill Picketts said he is glad the team got the win, but mentioned there is still room for improvement.
"Our guys didn't execute even though they got some runs early and could have gotten a lot more runs. The bases were left loaded, and at one point, we had men on second and third with nobody out and they just did not execute," Picketts said.
Picketts praised Lewis' performance in the game.
"He has been  one of our better hitters all season long, and that is what I expect out of  a guy like that," Picketts said. "Lewis is heading off to UC Irvine next year, and someday, he might be in the big leagues."
Catcher Bryce Vitt, who also made some key hits, said that the team was inspired to perform better after some words from Picketts.
"We were taking some bad at bats then got a little pep talk from our coach. We got better at bats and then started seeing better pitches, then put the ball in play when we needed to," Vitt said.
Vitt said that the team needs to improve its focus as the Brahmas head for the playoffs.
"We need to have a better approach at the plate. We seem to be a little clueless with no idea on what we are trying to do," Vitt said. "There is always something that we need to do, and that is hit the other way."
Their next game is on Saturday, Apr. 14 at Palomar College at 1 p.m.
Update: Jonathan Lavallee's name was corrected.