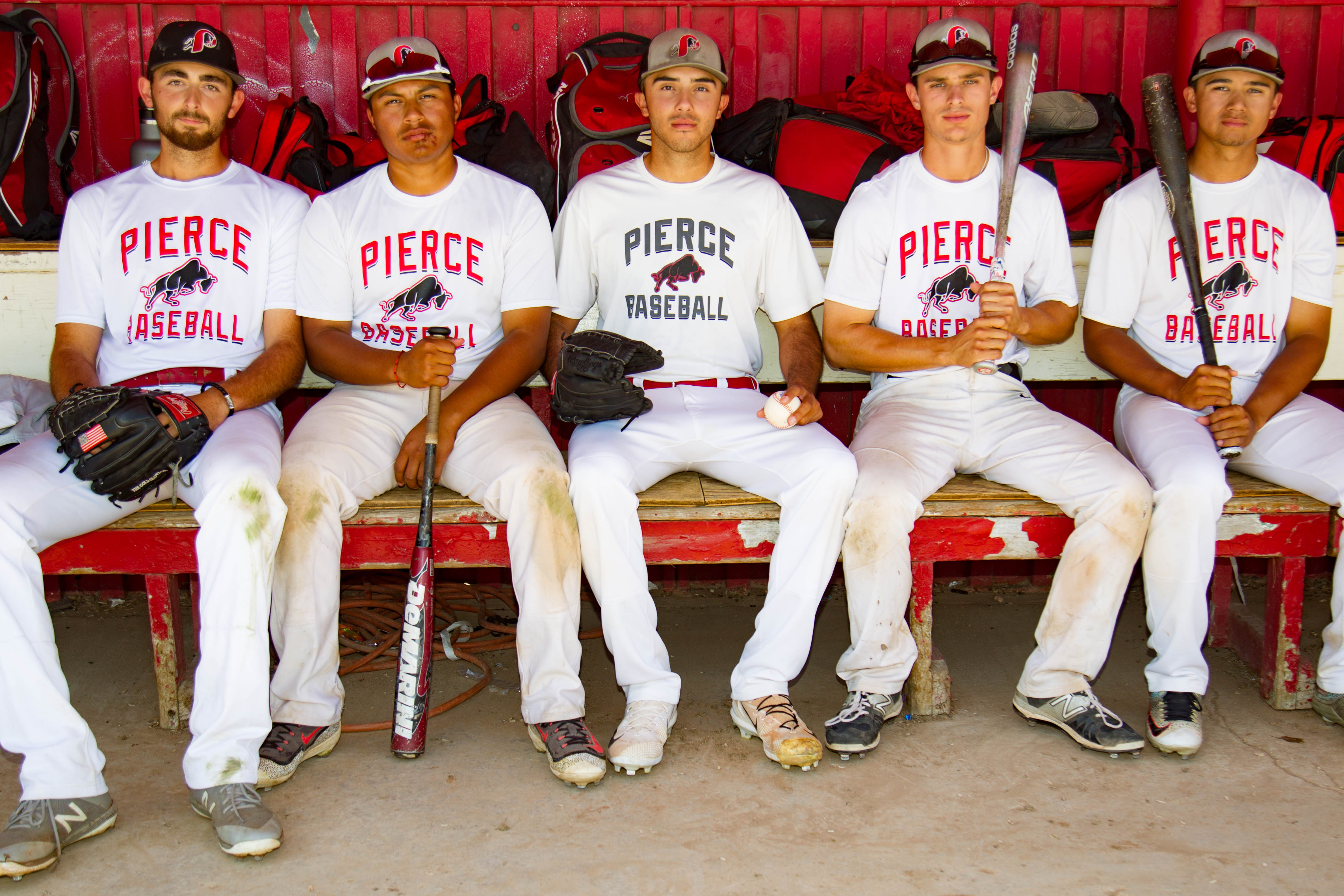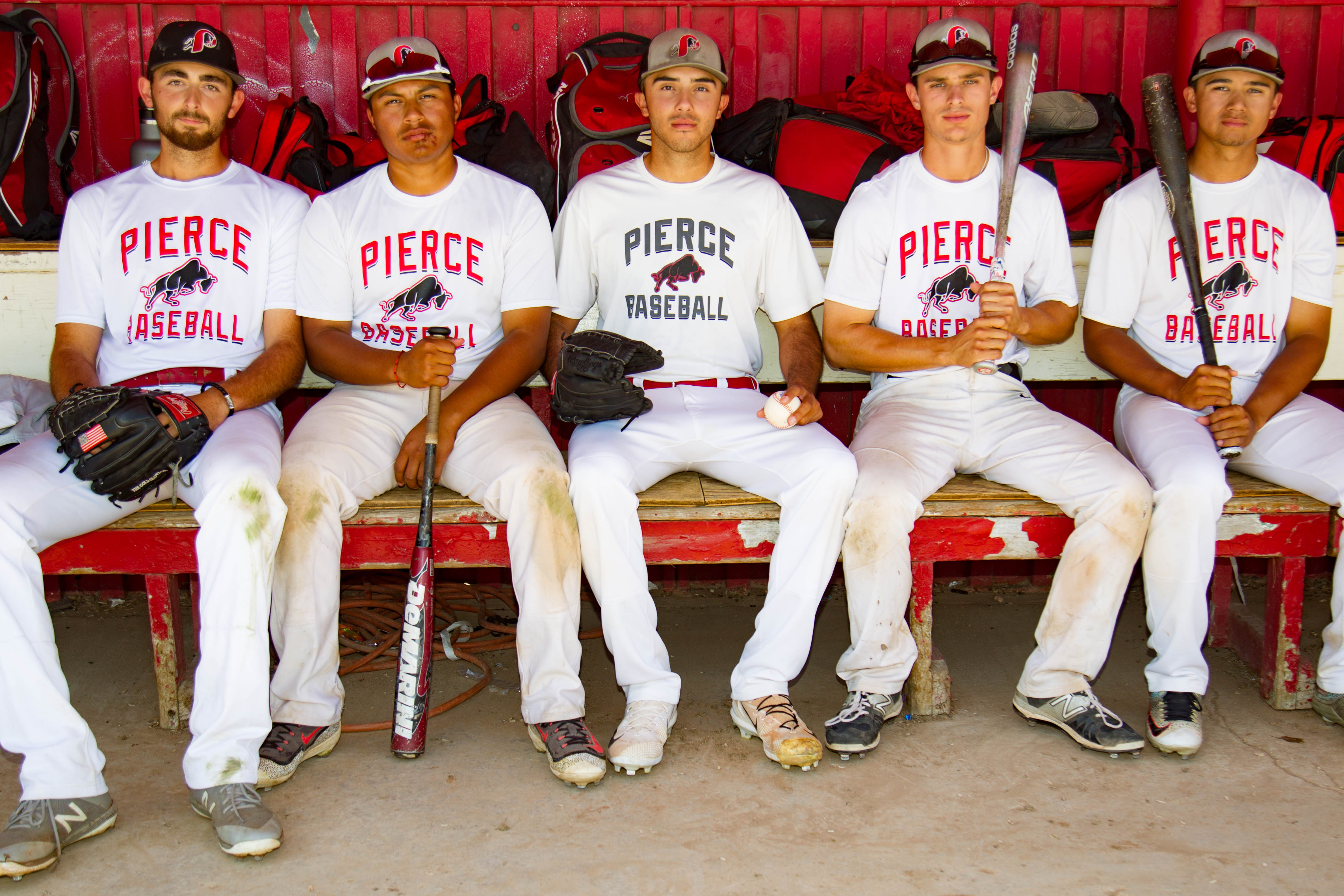 Being a student athlete requires balancing school work and extracurriculars by doing homework and attending practice.
While that balance may be tough for some athletes, five baseball players were named on the California Community College Baseball Coaches Association Academic All-State team.
Pitchers, Alexis Miranda and Kris Johansen made the team, while infielders Nick Pico, JJ Gonzalez and Will Picketts were awarded.
Head Coach Bill Picketts said that he wants to see all his players succeed.
"I talk to them at the beginning of the season and I tell them that my goal is to get them to the next level, and the easiest way for me doing that is academically," Bill Picketts said. "Athletically, it is on them to see how better they get."
Bill Picketts said that this has been the most players to have made the Academic State team. In his first year, he only had one player make it.
Bill Picketts said that they don't have study hall, so it falls majority on the players to catch up with their class assignments.
"At the next level, wherever they go, the coaches are going to have them study as a team. I'm not full-time, so it's hard for me, but I do make it a point," Bill Picketts said. "Hopefully the freshman can get inspired to achieve it next year, but it is on them to make time for their academics."
Bill Picketts said he has no issues with them missing practice if they let him know that they have a test or need to study.
Johansen had a grade point average of 3.52. He said it is a great accomplishment to be one of the players to make it to all-state.
"It feels good that hard work is appreciated. It's hard to be a student athlete, so you have to make sure you balance everything on-and-off the field," Johansen said. "I dedicate this achievement to my family and the team."
Will Picketts made the team having a GPA of 3.7. He said that as an athlete you want to do your best wherever you go.
"It is one of those things you want to do accomplish as an athlete. You want to be good in and outside the classroom. Getting a recognition is something you look forward to," Will Picketts said. "My parents were always on me that academics are first. I did my homework early and lots of extra credit assignments because that will definitely help your grade."
Gonzalez made it with a 3.88 GPA. He said that he is honored to be on a team with so many player with academic accomplishments.
"It feels good to be surrounded by a group of smart guys. It is more of time management and at what times you can do certain things," Gonzalez said. "My mom has always been on me and the only way I can repay her is getting good grades in school."
Miranda had a GPA of 3.9. He said that he prioritizes his academics more than the sport he plays.
"I dedicate it to my grandmother who passed away. I promised her that I will get my degree and finish school," Miranda said.
Pico was the only Brahma to have a 4.0 GPA. He said that as an athlete the goal is to always do well in and outside of the classroom.
"It's been a testimony to what I've been doing. You have to set your priorities straight," Pico said. "Going home after practice and getting my homework done. Its tough cause it takes so much time so you just have to be able to prioritize,"
Athletic Director Moriah Van Norman said that they aim for all athletes to be excel academically and get awards like these.
"These five baseball players are a prime example in terms of work skills, ethic, and accountability. We are proud of them," Van Norman said.