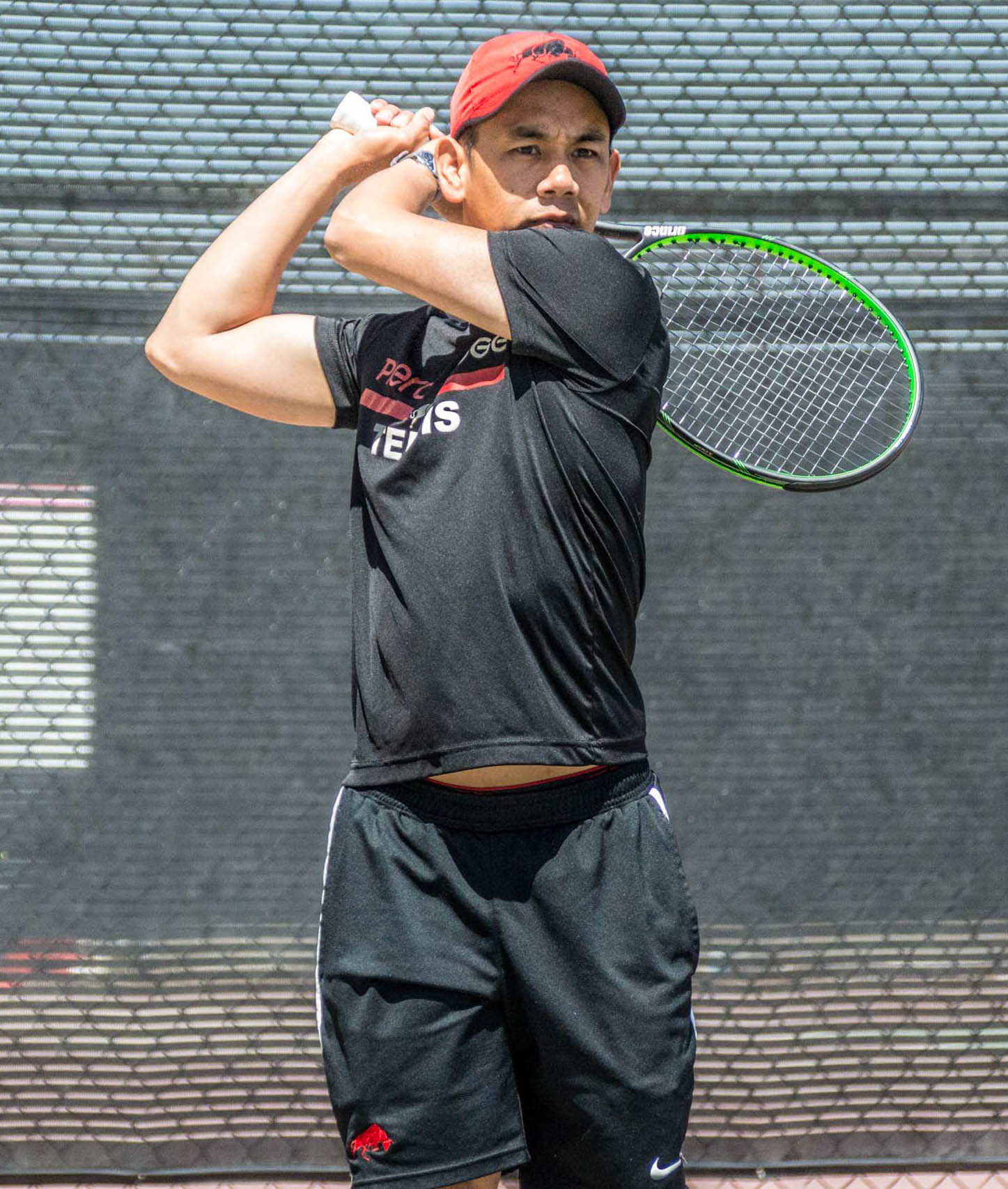 From ball boy to head coach, the head coach Long Dao encourages his players to embrace their community college start.
Dao said he began playing tennis competitively in high school. He continued playing the sport at Pierce, where he eventually became head coach for the men's tennis team in 2015 after spending five years as assistant coach.
Dao said his first year was rough because he was not officially named head coach until the first day of that fall semester. As a result, Dao said he was unable to advertise the program, and he was only able get the bare minimum of players to form the team.
Despite these struggles, Dao said this year has been his best season as head coach.
"We've slowly built the team to where we are now," Dao said. "We're second in the conference, and we have a pretty strong team. Half of the guys are going to the state championships with the potential of two more, so I'm pretty happy with how things have progressed."
It took a few years, but Dao said extolling the benefits of playing at community college helped turn the program around.
"First and foremost, we wanted to show all the local players that we are here," Dao said. "We wanted to show them that you shouldn't have that stigma that you couldn't make it to a four-year if you start at a community college. From what I've learned and experienced, it's such a great start that it is often overlooked."
Dao said he started his playing career too late, and this is one of the reasons he decided coaching was the path meant for him.
"I knew my limits when it came to playing, and it's not that I didn't believe in myself," Dao said. "I just knew it would be a little bit tougher, so I wanted to find a way to stay within the game. Being able to impart knowledge and the love for the sport to the younger generation just made it more fun."
Dao said he tries to maintain an honest relationship with his players.
"The first thing I say to my players is that I'm not going to lie to them," Dao said. "I'm not going to pump their egos or held their hand with anything. I just want them to grow as people, students and players."
Dao said this approach allows for more openness and cooperation among team members, and offers an environment where players and coaches can communicate with one another if they have a problem or if they simply want to share something that is going well in their lives.
Daniel Vinterfeld said his love for tennis has grown under Dao.
"He's into keeping his players on track," Vinterfeld said. "For example, if one were to choose athletics over school, he'll make sure to let you know school is just as important and that you can excel in every aspect."
Gavin Dail credits Dao for helping him improve mentally as a player. Dail also said Dao's knowledge as a player has helped him grow.
"He's very motivating," Dail said. "He used to be a player himself, so he knows all these tournaments and who and what to look out for. He pushes us to do our best, and he's not too strict. He can relate to the players very well since he was in our position before."
Dao has confidence that his players will perform well in their tournaments.
"I don't like to say we'll win for sure, but I am optimistic that the guys will do well," Dao said.