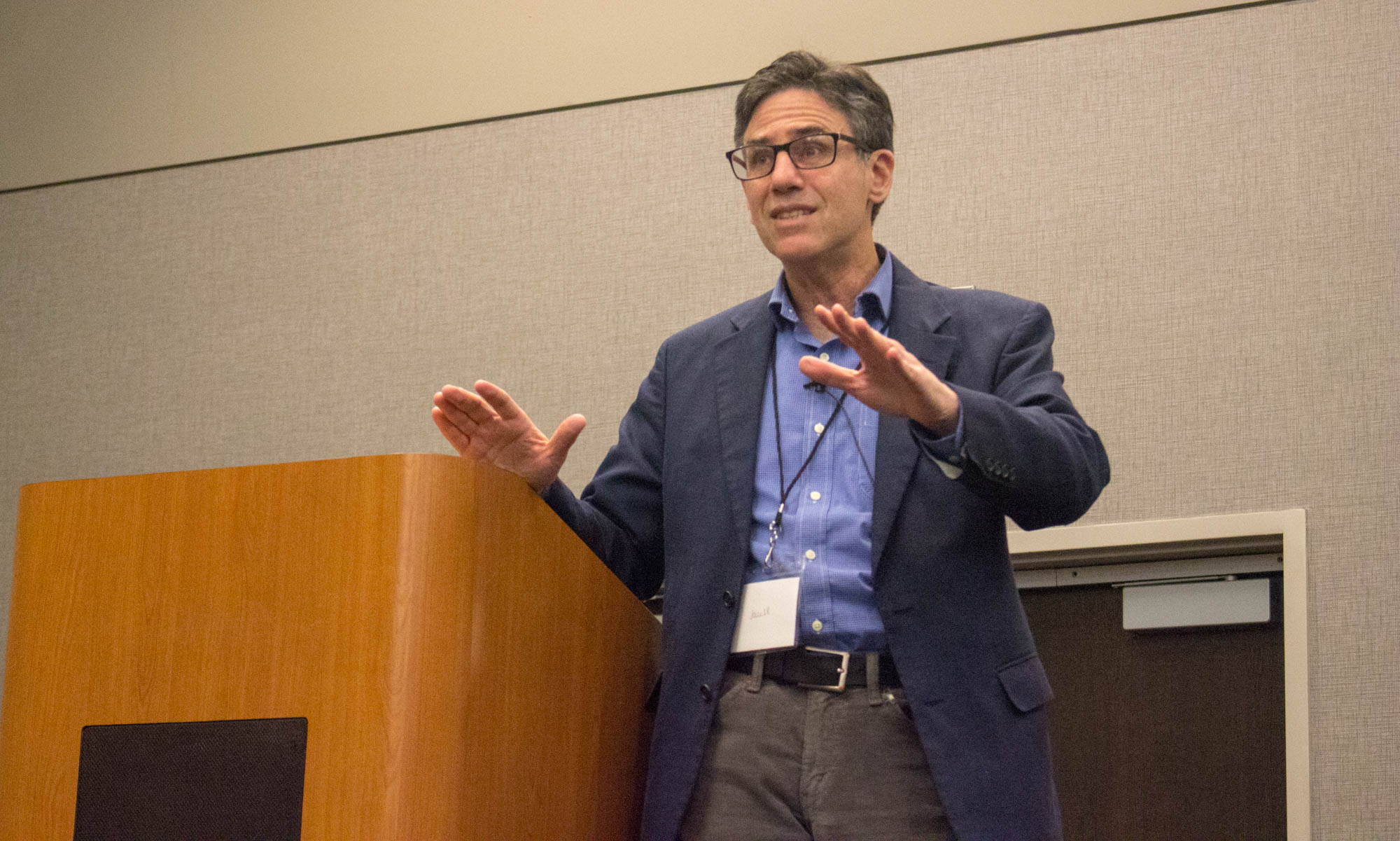 When he was a reporter for the Pierce College Roundup, he attended the Journalism Association Community College Convention and won first place for best news story in his first attendance. In 2018, he returned to the JACC Convention as a guest speaker to pass on his knowledge and experience to younger journalists.
Steve LeVine was the editor-in-chief of the Roundup during the late 70s. He said that many of his peers at the time were veterans of the Vietnam war, and served as unique examples to younger members of the Roundup
"They just inspired everyone. They had lived these larger-than-life times and all of that wisdom that comes with being in those situations, and so we had really great investigative journalism, big stories and scandals on campus involving theft," LeVine said.
LeVine said his advisors at Pierce taught him to follow their footsteps and he learned to go after bigger stories. During his JACC speech, he shared tips with young journalists on how to find big stories and be successful in investigative reporting.
LeVine said he had a big story when he was at Pierce that his advisors encouraged him to go after.
"I think it was called the sports club and it was a way for outside supporters of the sports program to donate money and support the football team and the basketball, but they were spending the money in ways they weren't supposed to be spending it. There were strict rules on how they could spend the money. We broke that story, and so I did that story," LeVine said.
Michael Rosenthal, Former Sports Editor of The Roundup, said LeVine was a big influence on him during his years at Pierce. When LeVine transferred to a university in Fresno, Rosenthal and a few other members of the Roundup followed him.
"I, personally, had not been serious about much of anything until that point, and a few years later, here I am. I made a whole career out of it," Rosenthal said. "Really, that's where it started. That was the genesis of the whole thing."
JACC Faculty President Judy House said she invited LeVine to speak at the convention because his experience makes him a good role model. He shares tips with students based on his past experiences and knowledge.
"He's really smart and he's got so much experience, and I think it's important that he was involved in JACC. That's where he started, and look at him now," House said.
LeVine is now the Future Editor for a news website called Axios. He lives in Washington, D.C. with his wife and daughters.