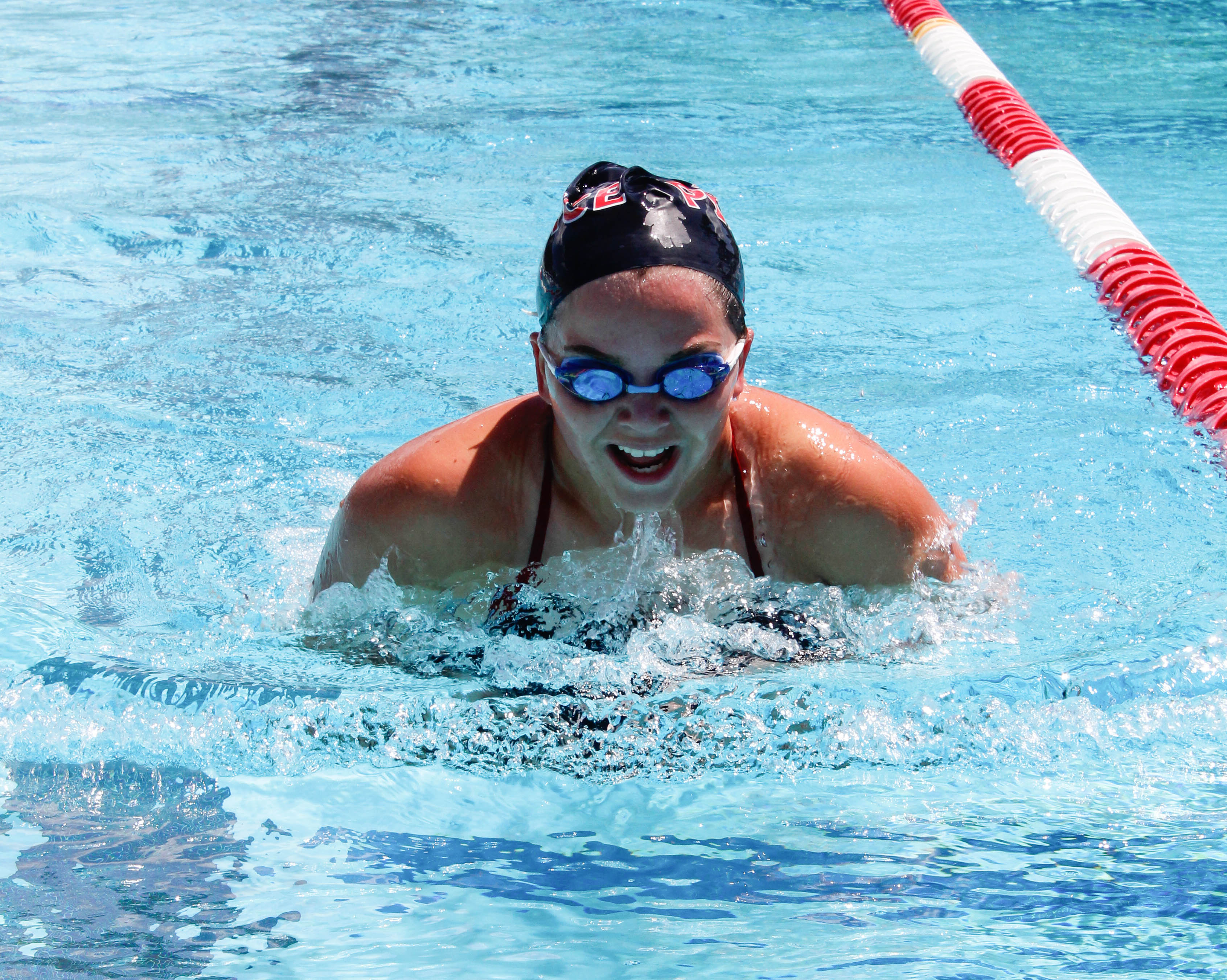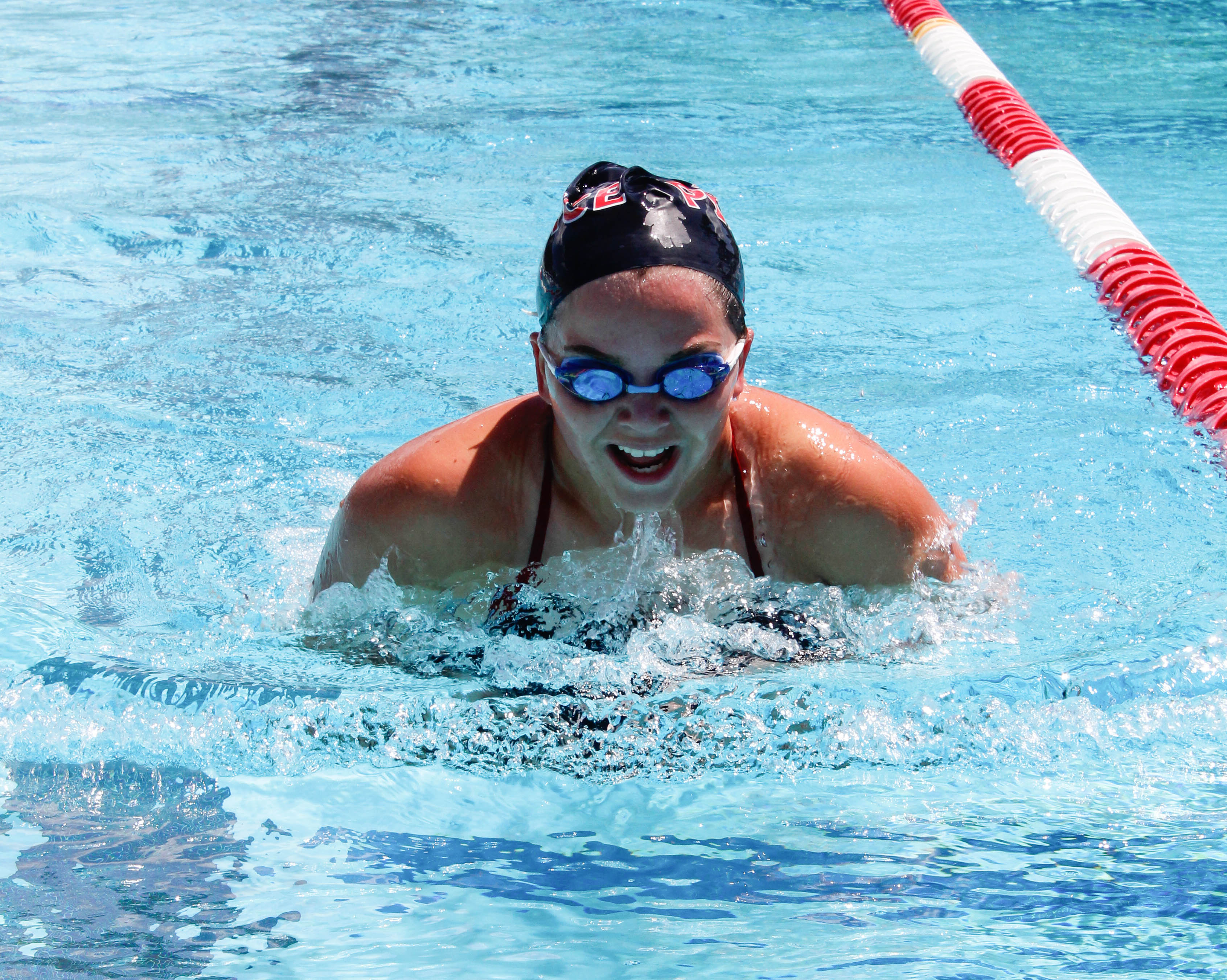 While most infants and children are learning the basics of swimming, for Cassidy Hoffman it is about improving on her times and striving to be the best in and outside the water.
Hoffman had a  love for swimming when she was in the fourth grade. Her swimming skills develop her into a competitive swimmer when she joined the swim team in her freshman year of high school before coming to Pierce.
Hoffman said it was her friends that introduced her to the sport and she has enjoyed it ever since.
"I first started swimming at the Calabasas Tennis And Swim Center," Hoffman said. "My friends introduced me to swimming  and once I started I really loved it and really enjoyed it so I have been swimming every since."
Hoffman said that she gives credit to her high school swim coach Brandon Stevens for her success in swimming.
"He was not only a coach but he was there for me mentally and emotionally and always push me to do my best" Hoffman said.
In addition to swimming, Hoffman is also a part of the water polo team. She said its the sport that she plays the most.
"I love playing water polo a lot it is probably my favorite sport," Hoffman said. "In my freshman year of high school I found out that water polo was in the fall semester and swimming is in the spring semester.  So I said hey I will try out for water polo and I fell in love with it every since and I can see myself playing it until I am in a wheelchair."
Hoffman said she is undecided on what university she wants to go to after Pierce. She doesn't know what her major will be  however, she is considering to major in something that deals with sports.
Hoffman is unsure whether she will be competing in the Olympics, but mentioned that she would do great if she makes it to that level.
"I am not sure if I will make it that far but if I do that would be great," Hoffman said.
Head Coach Judi Terhar describes Hoffman's personality and her athletic ability.
" She is an excellent water polo player and this is her first year swimming with us," Terhar said. "Right now we are working on getting her  into shape both in water polo and swimming" Everyday she works hard and does everything we ask her to do."
Terhar says that Hoffman knows how to put a smile on peoples face with her humor.
"She is funny and knows how to get people laughing," Terhar said.
Assistant Coach Mircea Pitariu described Hoffman as a great athlete.
"I think that she is a very natural athlete and externally talented  in everything she does," Pitariu said. "She is a great person on the team because she keep the mood light hearted and fun.  Especially in a sport like swimming you need people like that to keep the team going."